Online shopping for makeup and skincare on Asian beauty websites continues to emerge Worldwide, as brand loyalty has wavered from the west and shifted towards the East.
Now, women look for Asian skincare and skin-friendly makeup with nutrient-rich hyaluronic acid and green tea ingredients. There are a variety of Asian beauty brands, resulting in a multi-billion-dollar industry. Asian cosmetics has become the world's second-largest cosmetics market in the past ten years.
There has been an internationalization of Japanese, South Korean, Taiwanese, Chinese, Vietnamese, Singaporean, and Indonesian beauty brands. Beauty brands such as Shiseido, Glow Recipe, Tower 28 Beauty, Mount Lai, Em Cosmetics, Allies of Skin, and Juara Skincare continue to make waves in personalizing the customer experience beyond online shopping.
Consumers want to look their best, feel empowered, align with a brand, and connect with a community.
Let's deep-dive into how beauty industry marketing uses various tactics to target consumers.
How to upgrade your online shopping experience
Offering personalized products for specific problems for all women's skin needs and beauty concerns
Creating thoughtfully curated products for all skin types, tones, shades, and genders
Crafting seamless search options that make it almost effortless to find products
Consolidating their business through transparency of products with consumer-friendly ingredients
Offering pop-up style 15% discounts for newcomers, seasonal sales, holiday value prices, and bundle packages
Encouraging environmental consciousness through eco-friendly products, packaging, and campaigns
Delving into health and wellness is the driving force of beauty marketing
Delivering innovative new products continuously to keep things fresh
Providing a genuine sense of a unified community amongst online and offline shoppers alike
Personalizing recommendations along the customer journey
Presenting meticulously placed photos and videos in a very cohesive manner
Serving a compelling content marketing strategy through captivating words and engaging rhetoric that pulls the reader in
Having a poignant brand story, amplifying its unique value, and showcasing its significant beauty awards to ensure credibility
Working alongside peer companies to build a brand-agnostic clean beauty community
Top Asian beauty brands
The following 19 influential ecommerce sites are from Japan, South Korea, Taiwan, China, Vietnam, Singapore, and Indonesia. Take a look at how they captivate their shoppers and provide unique customer experiences that makes these beauty brands stand out from the sea flooded with cosmetic sites.
Japan
(1) SHISEIDO

via/ https://www.facebook.com/ShiseidoGinzaTokyo/photos/a.203902380056289/1427564001023448
SHISEIDO is an iconic luxury Japanese beauty eCommerce website with 21 award-winning cosmetics, skincare brands, and outstanding products. The SHISEIDO brand features many luxurious products updated daily to maintain their original greatness. Along with several old-faithful products that ensure customer brand loyalty. Furthermore, SHISEIDO utilizes a vast collection of customized products and consciously curated gift sets for men and women. SHISEIDO has teamed up with other beauty brands, large and small alike, for a shared sustainability campaign called #WEAREALLIES. SHISEIDO hopes to become a "skin beauty" global market leader by 2030, as it is an aspirational brand that changes lives and renews women's faces again and again. If beauty was a religion, there would be many generations of believers thanks to Shiseido's never-ending journey of tried-and-true skincare and cosmetics products. They are continuously embarking on rare discoveries through continuous innovation that makes buying makeup online fast and easy.
Shiseido uses highly efficient AI-driven personalized marketing optimized for the best online shopping experience on a beauty eCommerce website via a one-on-one virtual session with a beauty expert on-demand in collaboration with Receive, a digital tech company. SHISEIDO can show shoppers that buying makeup online is as fast and easy as offline shopping by debuting what they want to see in real-time, turning browsers into buyers, and converting more cross-sells. It is critical to note that Henkel will soon acquire Shiseido's Asia-Pacific Hair Professional business.
Japan
(2) TATCHA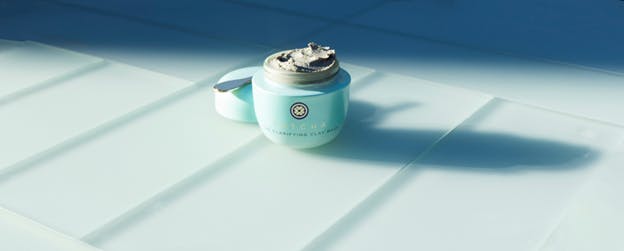 via/ https://www.facebook.com/TatchaBeauty/photos/a.10150686409971877/10159739911726877
TATCHA is a luxury skincare brand that sells a variety of unique, award-winning beauty products that have multipurpose and come in many sizes, making them worth the splurge for women to score on their stacked skincare routine. Founder Vicky Tsai discovered a profound skincare discovery thanks to a transformative experience with a geisha on her trip to Kyoto, Japan. TATCHA provides unique products with rare ingredients such as 'THE RICE POLISH: CLASSIC,' a foaming enzyme powder suitable for people of all skin types, issues, shades, ages, and genders. There are expertly curated top picks for people with oily skin, combination skin, dry skin, dermatitis, and eczema. TATCHA's product pages display an array of thought-provoking slogans such as "harmony from the skin to soul," "skin-mind same root," and "we're redefining skin" next to product photos and videos explaining their philosophy. TATCHA incorporates beauty marketing via an online shopping experience through a one-on-one skincare consultation with a virtual skincare advisor. Along with a beneficial ritual finder quiz, phone calls, and emails for customers to curate their skincare rituals.
TATCHA invites transparency through a history of product creations and shipping details. Aside from that, it encourages inclusivity and diversity through an expansive lineup of old and new formulas. Exclusive holiday set sales such as the limited-edition Mother's Day set in Kiri wood box for a value price deliver customer loyalty. In 2014, TATCHA created the Beautiful Faces, Beautiful Futures fund through the Room to Read Girls' Education Program to bring diverse books to underserved communities in the United States through Room to Read's U.S. literacy initiative.
South Korea
(3) GLOW RECIPE

via/ https://www.facebook.com/glowrecipe/photos/a.312394985594691/3013575242143305
GLOW RECIPE is a natural beauty brand based in South Korea. The brand was released as a multi-retailer in 2014 by L'Oreal veterans Christine Chang and Sarah Lee. GLOW RECIPE has a contemporary site with a classic sensibility that features authentic organic products filled with modern science-based yet sustainable ingredients. It is environmentally conscious as it has partnered with TerraCycle to have recyclable metal and plastic packaging. GLOW RECIPE ensures sustainability and charitable giving. Recommendations are instrumental in helping buy makeup online through discovery and technical purchase flow. GLOW RECIPE features the skin quiz that enhances the online shopping experience for consumers to curate a personalized skincare routine. GLOW RECIPE celebrates AAPI heritage month with its first-ever collaboration with fellow AAPI brands, featuring a collection of 8 full-size best-selling products for a pop-up style discount price.
GLOW RECIPE PDP features professional beauty marketing through bright, bold color schemes, remarkable product images, and relatable model photos. GLOW RECIPE mindfully chose ethereal imagery and whimsical product names like "Plum Plump Hyaluronic Cream," "Watermelon Glow Niacinamide Dew Drops," and "Avocado Ceramide Recovery Serum." Besides that, their collaboration with beauty TikTok star Mikayla Onguiera for her favorite must-have products all-in-one kit will have droves of young women, Millennials and Gen-Z alike, gravitate toward both online-offline shopping.
Vietnam
(4) EM COSMETICS

via/ https://www.facebook.com/EMCosmetics/photos/a.655241567822164/5232651390081136
EM COSMETICS is a Korean-inspired beauty eCommerce website that includes various products popular with Gen-Z shoppers that religiously follow the Vietnamese American founder Michelle Phan's no-fuss makeup looks on Youtube. EM COSMETICS serves an incredible visual experience via high-quality photos and informative videos on using their products with makeup artist ambassadors. One of the critical factors in buying makeup online is having influencers guarantee a product's wearability. EM COSMETICS has a dynamic initiative where one of its social media influencers or #EMbassadors Megs Cahill on TikTok receives a cult following.
EM COSMETICS invites customers to share photos and write comments on social media with #MadeWithMagic to "Create. Share. Inspire." EM COSMETICS encourages building a social community that stays connected and ultimately receives exclusive content, inspiration, giveaways, and more!
South Korea
(5) LANEIGE

via/ https://www.facebook.com/laneige.kr/photos/a.380899378597265/5106875722666250
In 1994, LANEIGE got launched thanks to Amore Pacific, the largest cosmetics company in South Korea. Its name means "the snow" in French. LANEIGE's luxury cosmetics cover all the basics, from moisturizers to makeup, both on its beauty e-commerce website and has 800 stores across Europe and sold exclusively at Sephora. LANEIGE uses luxuriant ingredients, high-quality photos, and concise product descriptions. To improve the online shopping experience, LANEIGE has collaborated with American Actress Sydney Sweeney to showcase her skincare secrets with some of her favorite products from the beauty brand on its eCommerce website.
LANEIGE knows beauty industry marketing requires informative product pages, which feature several detailed product descriptions with high-quality images, creative product names, and short videos for a meaningful brand story. LANEIGE encourages building a community by inviting customers to post their experience with the #hydratewithleneige.
South Korea
(6) COSRX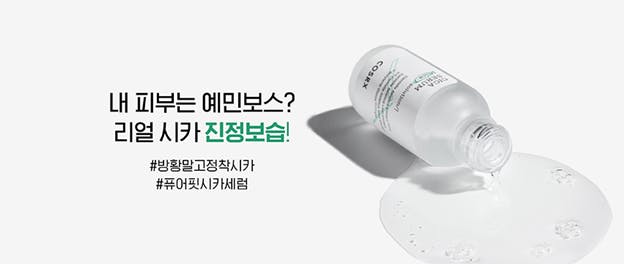 via/ https://www.facebook.com/COSRXcosmetics/photos/a.405394732813220/4851234888229160
COSRX is a South Korean beauty brand with eight wallet-friendly product lines. COSRX's major success for offline shopping is creating one luscious, award-winning product after another that comes at an affordable price. COSRX's best online shopping experience is its vivacious personality with catchy content. One day it is debuting a lively #SnailDanceChallenge incorporates their aptly named "SlapSnail" dance and 'Advanced Snail Radiance Dual Essence' product for reducing acne. The next day, it's a rewards program and a high-resolution image of the 'Gentle Exfoliator' with AHA & BHA for clear skin.
The standout feature of this K-beauty ecommerce website is the high-quality animation videos that are extremely helpful with extensive product tagging that lets customers have a seamless online shopping experience using onsite search.
Japan
(7) SK-II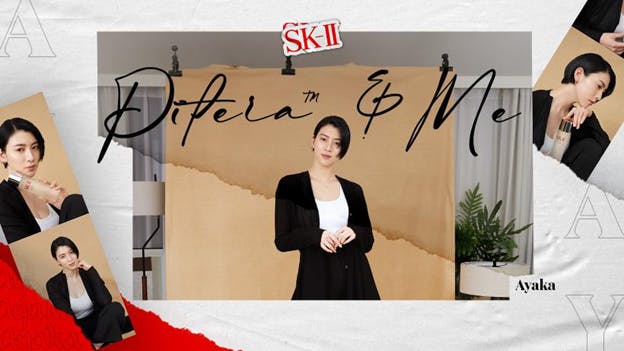 via/ https://www.facebook.com/Skiiglobal/photos/a.509160232472871/4934126539976196
SK-II is a Japanese enriched skincare brand founded by Calvin Ng in 1980. The mind-blowing skincare brand delivers resilient beauty marketing, boasts unconventional packaging, and features award-winning skincare with life-changing results. SK-II seamlessly provides the best online shopping experience through a cohesive recommendation carousel on its landing page. Furthermore, it consists of a carefully curated, vivid visual flow of various product videos, celebrity brand ambassadors, high-quality product photos, and customer reviews.
SK-II shows J-beauty is here to stay with the groundbreaking #BareSkinProject campaign made possible by Facial Treatment Essence, where the American Actress Chloe Grace Moretz is overcoming the discomfort of being on camera without makeup. The remarkable rhetoric used of "Now we all have a chance to show our natural beauty" where SK-II encourages women to be comfortable with themselves where skincare is an intimate, vulnerable thing and builds a supportive community through and through.
South Korea
(8) PEACH & LILY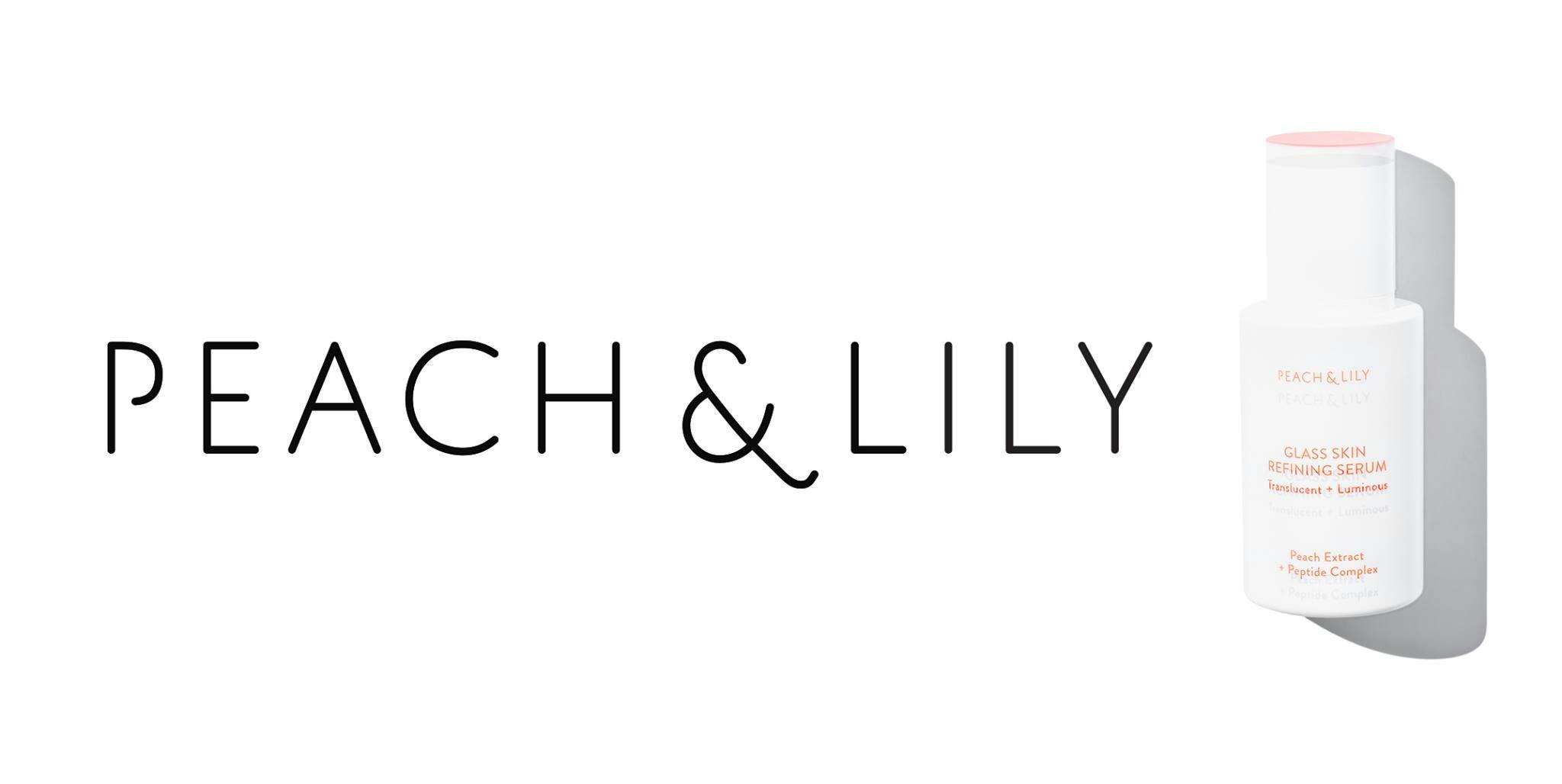 via/ https://www.facebook.com/PeachAndLily/photos/a.291536117627372/2395849240529372
Peach & Lily is the top destination for the most delicate curation of Korean beauty brands. In 2012, Alicia Yoo founded PEACH & LILY, and she is widely known for bringing the K-beauty phenomenon from Korea to the United States. Its beauty eCommerce site looks radiant and has innumerable products across various skincare concerns, from acne and anti-aging to dryness and dullness. Online shoppers can pick different seamless search options for skin concern, product type, and brand. The site features a discount pop-up for signing up on it.
The extensive lineup of products, the cool gifs of the products, the traditional artistic photography, and the modern striking packaging all lead to the success of this promising beauty brand. PEACH & LILY's awareness of knowing women's skincare problems and providing solutions by procuring these at-home cosmetic treatments gives the best online shopping experience! Beneath PEACH & LILY's glossy exterior features a blog that sheds light on more than skin-deep issues and awards. Their collaboration with Nonprofit organizations like Restore NYC pursues to put an end to human trafficking.
Taiwan/China
(9) COCOKIND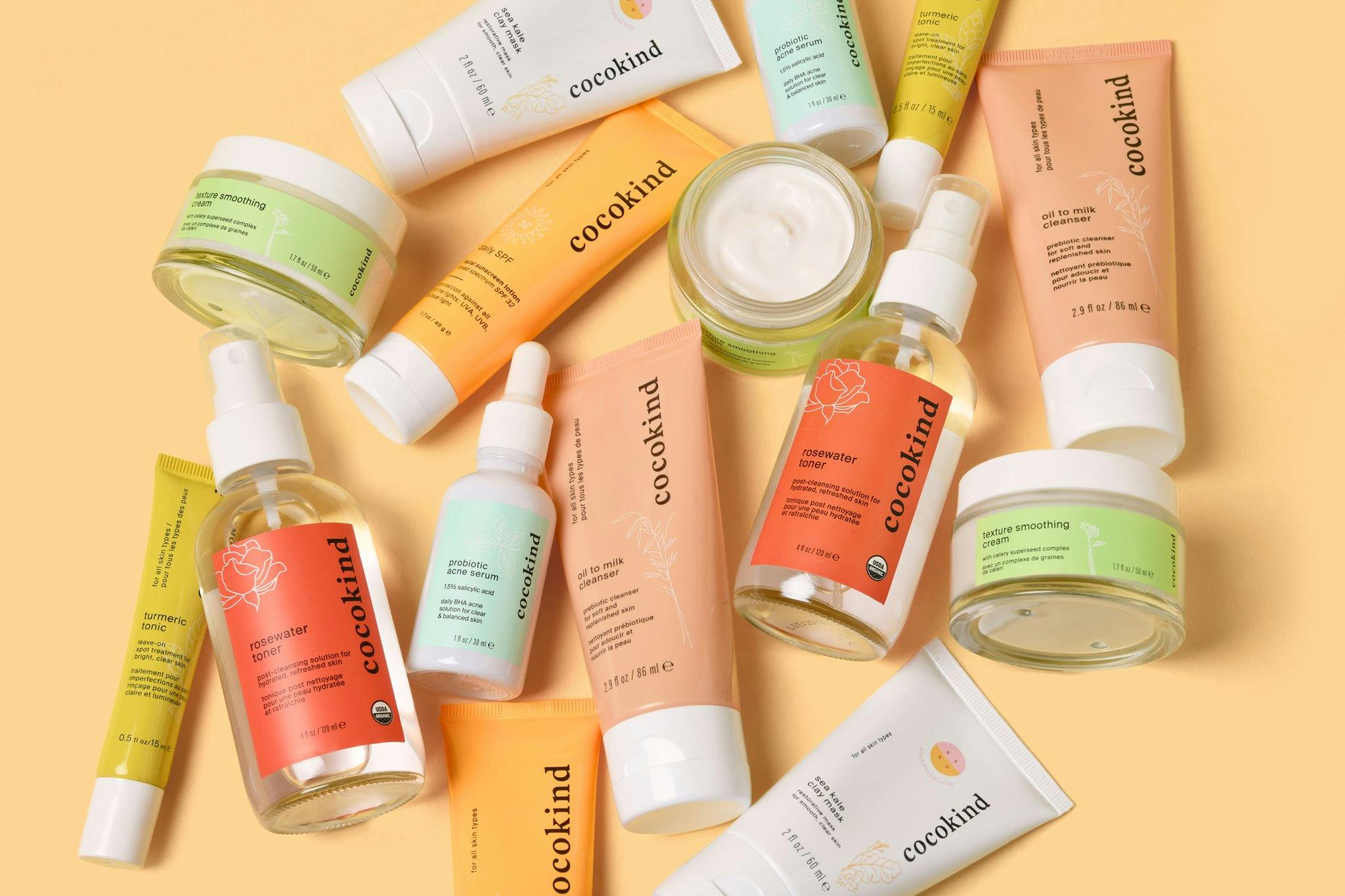 via/ https://www.facebook.com/cocokindskincare/photos/a.621110501330803/4388573251251157
COCOKIND is an affordable Taiwanese/Chinese skincare brand based in California and was founded in 2015 by the former JP Morgan investment banker Priscilla Tsai. The beauty eCommerce website delivers an efficient online shopping experience with a taggable display of an array of skincare products. COCOKIND has relatable values that include dual-purpose skincare products for hydration, barrier support, and physical and psychological. The products come at approachable prices, and the packaging is measured and shared for the COCOKIND's carbon footprint on every label.
COCOKIND understands beauty marketing requires having effective content like "botanical-forward skincare with a side of self-acceptance." The skincare brand's persuasive copy on the landing page and product pages with recommended products and their purposes to customers encourage them to make purchases and add additional items. To celebrate AAPI Heritage Month, COCOKIND joined the AAPI bestseller beauty collection collaboration of the limited-edition box set with eight full-size products and 8 Asian-founded beauty brands. Every purchase will go to AAPI non profit organizations benefiting the community.
South Korea
(10) KLAIRS COSMETICS

via/ https://www.facebook.com/klairsglobal/photos/a.1476373115922985/2563419873884965
KLAIRS COSMETICS is a Korean beauty brand founded in 2010. It serves as an e-commerce beauty website and a retail beauty store in numerous locations worldwide with high-quality vegan certified products with reasonable prices for both the online shopping experience and offline shopping. The ethos of KLAIRS COSMETICS is leading a minimalist, well-balanced lifestyle that strives to use only the essentials, become more sustainable, and coexist with animals. The less is more, the better left unsaid; the unfinished symphony tone shows the true artistry of this mindfully curated online shopping experience.
KLAIRS COSMETICS' engaging product pages feature interesting, high-quality photos and appealing packed product descriptions that grab the browser's attention and convert them to buyers.
Taiwan
(11) TOWER 28 BEAUTY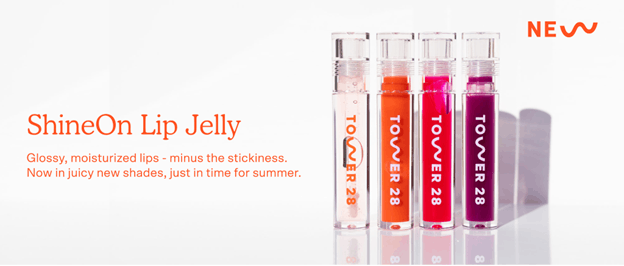 via/ https://www.facebook.com/tower28beauty/photos/a.296302491077653/356065128434722
Amy Liu founded TOWER 28 BEAUTY in 2019. The beauty brand got named after a lifeguard tower in Santa Monica. The carefree attitude and laid back vibe of TOWER 28 BEAUTY exudes a forever young, youthful feel that genuinely makes this beauty brand stand out front and center. TOWER 28 BEAUTY is crafted with sensitive skin in mind with sleek products like the 'SOS Daily Rescue Facial Spray.' An effortless elegance evoked through the beauty eCommerce website makes for an incredible online shopping experience.
To celebrate AAPI Heritage Month, TOWER 28 BEAUTY joined the AAPI bestseller beauty collection collaboration of the limited-edition box set with eight full-size products and 8 Asian-founded beauty brands. Every purchase will go to AAPI nonprofit organizations benefiting the community.
South Korea
(12) THEN I MET YOU

via/ https://www.facebook.com/thenimetyouofficial/photos/a.693398721053182/1236137313445984
THEN I MET YOU is a South Korean beauty brand based in California that Charlotte J. Cho founded in 2018. Charlotte initially co-founded Soko Glam with her husband Dave, a carefully curated K-beauty eCommerce website. THEN I MET YOU offers affordable periwinkle blue-hued products with raw, innovative ingredients, making it a beauty brand accessible for everyone. The brand has a romantic aesthetic that brings a comforting, welcoming feeling. It includes high-quality products that deliver their promise with no marketing tricks or gimmicks. The secret sauce to their beauty marketing is the Korean concept of 'Joeng.' Joeng means building deeper connections through unconditionally loving our family, strongly bonding with our friends, and genuinely helping our community.
Along with appreciating where we come from and where we go. THEN I MET YOU offers a Mother's Day gift with a complimentary 'Honey Dew Lip Mask' and a holiday discount gift code. Also, the beauty brand is teaming up with TerraCycle's Zero Waste Boxes to recycle and restock empty skincare bottles and packages. It's about building a culturally-diverse group of women as a foundation for an inclusive community with a helpful vibe of women supporting women. In turn, it encourages, if not guarantees, a purchase.
THEN I MET YOU is equal parts poetic, vulnerable, authentic, relatable content, regal poise, refined lyrical prose, and rich products. The online shopping experience feels like a deep, meaningful feminist movement that delivers limitless love instead of a superficial, distant one that serves finite love. The brand cares about all initiatives all year round. It collaborates with other beauty brands such as NYX COSMETICS GOOD LIGHT WORLD, KRAVE BEAUTY, and partners with GOLD HOUSE nonprofit to provide giveaways to help the AAPI community.
South Korea
(13) SULWHASOO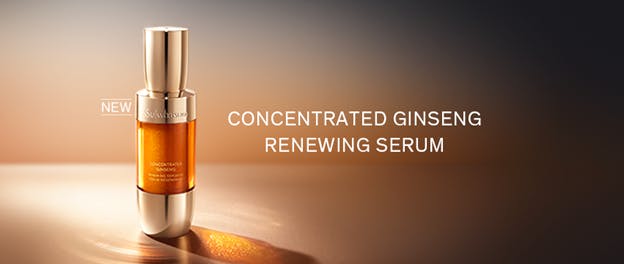 via/ https://www.facebook.com/sulwhasoo.int/photos/a.109740522854272/1335988036896175
SULWHASOO is a classic luxury beauty brand founded in 1973 and now operated by the sophisticated parent company Amore Pacific Group. The timeless beauty brand's signature is traditional with a contemporary sensibility. Its beauty marketing relies heavily on its holistic, old world meets new world, which universally translates to a surreal, off-the-grid aesthetic. To help online consumers find what they want, SULWHASOO uses the carefully curated best seller products list that makes for seamless and satisfying last-minute online purchases to match their styles. SULWHASOO strives to broaden the customer's horizon and bring balance where there is imbalance by helping people let go, relax and lean on without losing their grip. That philosophy of never ending learning is crystal clear. It's all in the intricate details of the entire website. It's no wonder they operate a SPA and have a "Timeless Wisdom, Ageless Beauty."
The beauty brand made its mark when it became the first Korean brand to make 1 trillion KRW in annual sales. Their product collections amplify the CX with attention-grabbing statements like "Bestseller product. SULWHASOO's homepage recommendation carousel consisting of multifaceted search options, magical imagery, constant new products, and endless search options to ease product discovery by intriguing product names provides an engaging online shopping experience that converts visitors. Sulwhasoo sells 1 product every 10 seconds.
South Korea
(14) HERO COSMETICS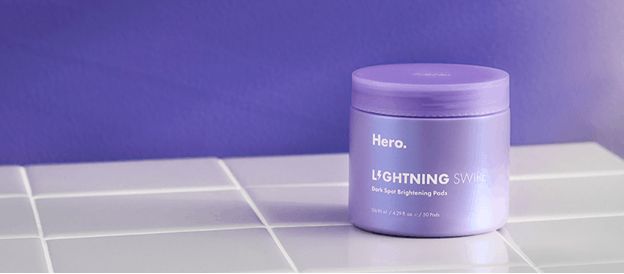 via/https://www.facebook.com/herocosmetics/photos/a.164789514079344/1065229370702016
HERO COSMETICS is a Korean acne and skincare brand based in New York, founded in 2017. Its stellar taglines like this one refine the online shopping experience. Ju Rhyu, Co-Founder of HERO COSMETICS, serves a minimalist and modern beauty eCommerce website on a silver platter. From the simple language and the subtle imagery to the AAPI Bestseller Beauty Collection collab and the new arrivals, what's not to love about this life-saving skincare brand. For instance, "Rinse the day away with a milky-soft cleanser for sensitive, blemish-prone skin."
HERO COSMETICS homepage features clear beauty marketing with multiple high-quality taggable, two-tone product images where shoppers can use mindlessly click through to see poignant product descriptions and honest customer reviews before purchasing.
Singapore
(15) ALLIES OF SKIN

via/ https://www.facebook.com/alliesofskin/photos/a.435393366665306/1781458198725476
ALLIES OF SKIN is a spectacular indie skincare brand founded by Nicolas Travis in Singapore in 2016. The beauty marketing strategy of this trendy skincare brand targets Gen-Z consumers that have shown recognition of skincare at a much younger age than their millennial predecessors. Right off the bat, ALLIES OF SKIN brings eccentric content to the homepage with a recommendation carousel that boosts the average order value. ALLIES OF SKIN is aware of creating a memorable online shopping experience.
ALLIES OF SKIN provides substantial facts with a science page filled with customer Instagram video reels of genuine appreciation reviews of the potent products. The site features a subscription page that lets online consumers commit and save 30% by simply subscribing. To coax the customer to make a subscription, "86% SEE VISIBLE SMOOTHER SKIN IN JUST 2 WEEKS" is written in bold and all caps on top of the page. There is a sales page for an even better offer to guarantee all browsers till becoming buyers and eventually regular customers.
Indonesia
(16) JUARA SKINCARE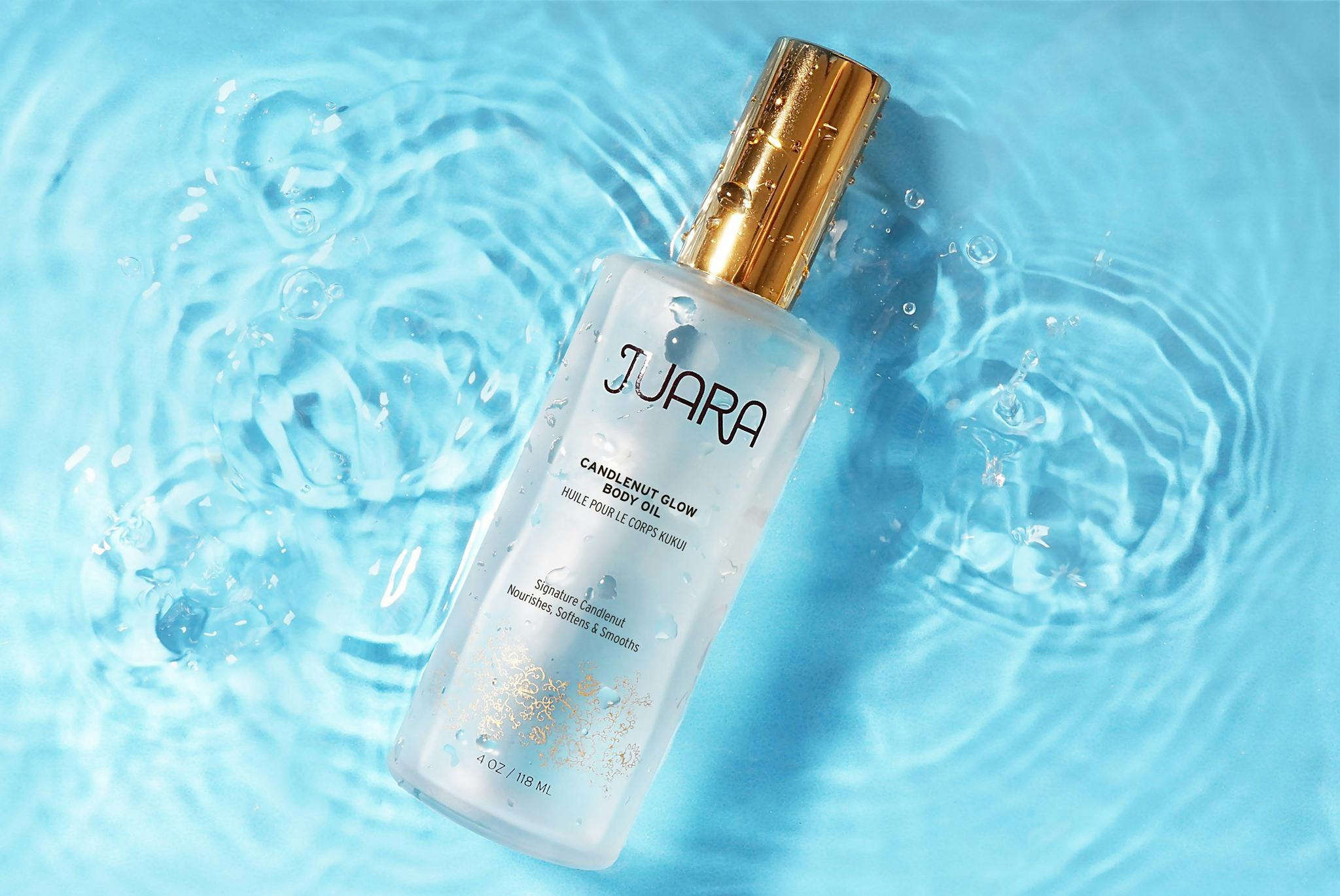 via/ https://www.facebook.com/juara.skincare/photos/a.10150726610819254/10159589372364254
JUARA SKINCARE is an Indonesian skincare brand founded in the Lower East Side by Metta Murdaya, Jill Sung, Yoshiko Roth-Hidalgo, and Tami Chuang. A group of four visionary, culturally-diverse women that know moments of self-care rituals restore their spirits and put a little pep in their step afterwards. The earthy homepage helps shoppers with a muted color scheme, a graceful recommendation carousel of 15% off a mother's day present, 'New Tiara Jasmine Cream,' Multi-tasking Tonic' Miracle Tea Eye Cream For Bags Under Eyers With Turmeric,' 'Radiance Enzyme Scrub,' and more! The clickable 'Shop Now' option instantly helps shoppers find what they need. JUARA SKINCARE shows customers honest reviews to ensure the product's efficacy.
JUARA SKINCARE's beauty eCommerce website boasts a practical CX layout divided by dual sections. The first section is set by four columns, from shop to blog—these columns direct shoppers to various products with feature-packed options. For example, all products, skin types, concerns, and collections in the shop column ensure an efficient online shopping experience. All the products are vegetarian, cruelty-free, and non-toxic appealing to like-minded eco-conscious individuals. This eco-friendly initiative comes off naturally and delivers an essence of authenticity.
China
(17) DEAR SUNDAYS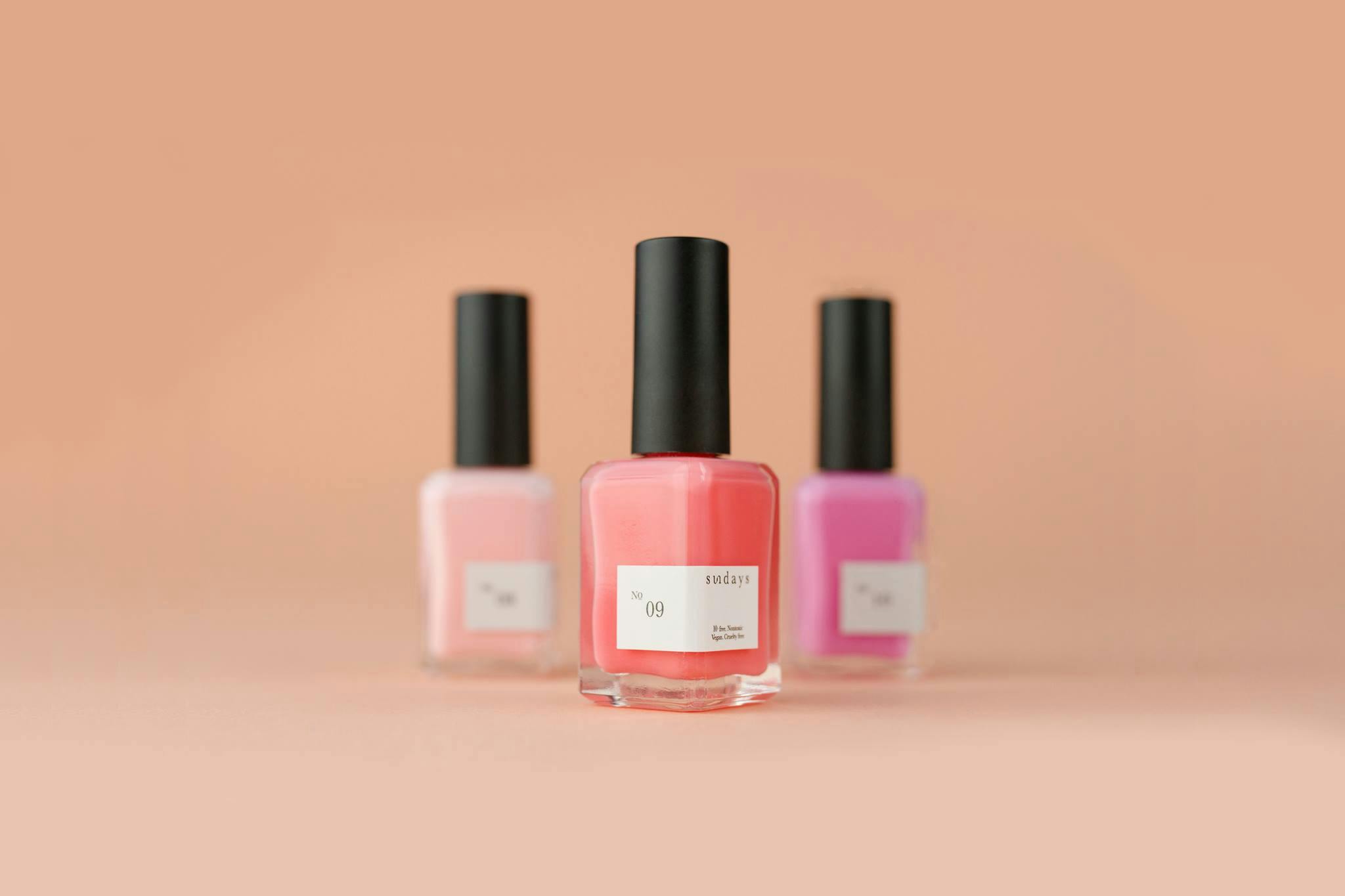 via/ https://www.facebook.com/dearsundays/photos/a.903088476405168/1255427721171240
DEAR SUNDAYS is a Chinese nail care brand focused on wellness. It is based in New York and founded by the Columbia MBA grad Amy Lin. The slick beauty eCommerce website caters to young women who care for themselves. DEAR SUNDAYS has a calm, wind-down vibe to it. On DEAR SUNDAYS, the New York Times stated, "Manicures are getting mindful — salons and spas have begun pairing guided meditation with nail treatments." According to bustle, DEAR SUNDAYS has the best cuticle serum in 2022. Recently, the brand has partnered with Tara Stiles, a wellness expert and founder of Strala Yoga, to create three new polish colors that focus on self-care by taking care of yourself and giving back to the community. The earnings from this collaboration will directly go to the Dress for Success organization that empowers women to find financial freedom and a network of support to help women thrive in work and life.
The beauty marketing of this website is ingenious. DEAR SUNDAYS draws a shopper in with intense nail polish colors set next to a mild background. Moreover, they feature a holiday discount pop-up for mother's day. Not to mention the name-dropping of the press for social proof. Also, stating their partners is a low bandwagon pressuring method using precise wording.
South Korea
(18) JINsoon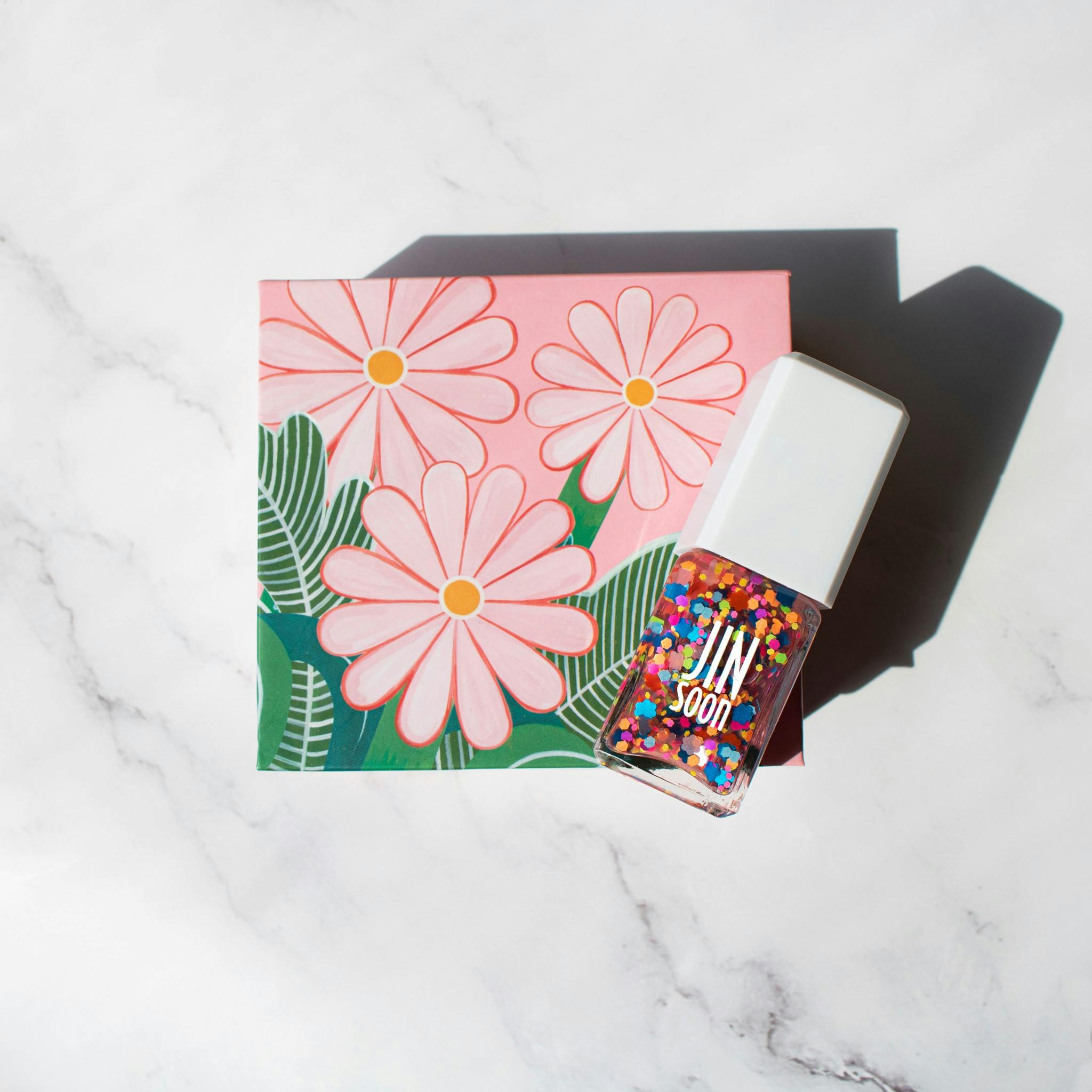 via/ https://www.facebook.com/jinsoonbeauty/photos/a.479798665448181/3983108425117170
JINsoon is a nail care brand founded by the South Korean manicurist Jin Soon Choi who immigrated to New York where she broke into the fashion industry and became an overnight success. It is a beauty eCommerce site featuring exquisite photography of various cruelty-free, non-toxic, long-lasting nail polishes. The beauty brand has charming product names like the dainty 'Ex-tract honeysuckle + primrose cuticle oil .' The brand has unique products like hyper dry polish in various shades. They use delicate phrases like "April showers bring May flowers." The heavenly personalized flower nail art applique with coordinating colors with matching hues is a standout feature. The make a set option of choosing between the flower box set or the make your trio option is terrific.
An inspirational brand that empowers women to go big or go home, hopefully, go big and have never come home. JINsoon offers an exclusive email newsletter signup of becoming the first to get the news, promotions, events, and the ability to shop our newest launches, all before anyone else. Aside from that, customers get 15% off their first online purchase. In honor of AAPI Heritage Month, JINsoon united with 8 Asian-founded beauty brands for a curated box where proceeds will go to AAPI nonprofit organizations benefiting the community.
China
(19) MOUNT LAI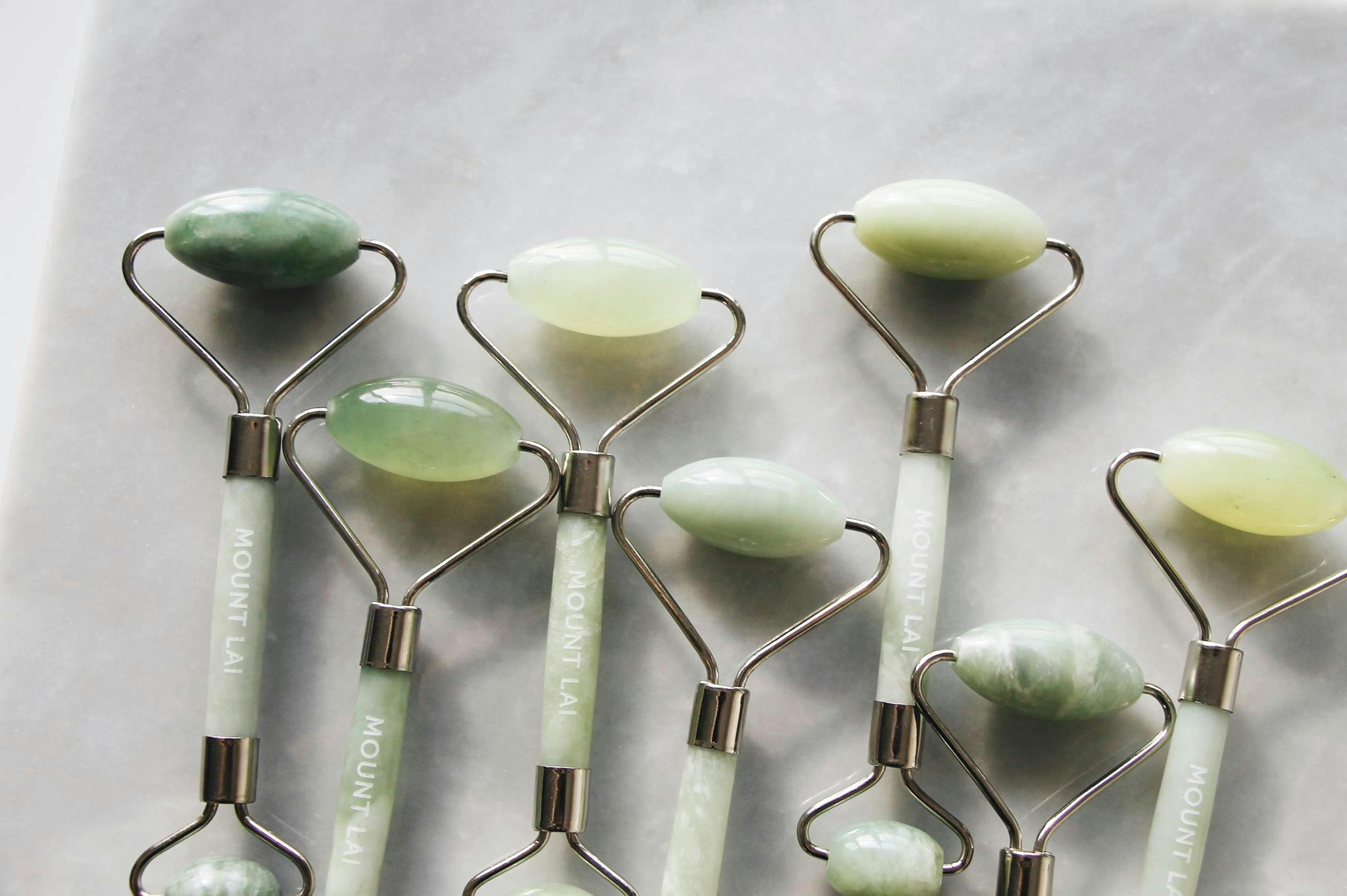 via/ https://www.facebook.com/JadeRoller/photos/a.1891436464206103/1891436397539443
MOUNT LAI is a Chinese beauty brand and eCommerce website that curates nutrient-rich skincare and facial tools. The site encourages holistic wellness by combining traditional Chinese rituals with a modern approach for results. There are compelling blog posts, product descriptions, and video tutorials about their precious stones, oils, and mists, inspiring shoppers to check them out and give gua sha, facial rollers, and facial oils a try.
The brand states that the Rose Quartz Gua Sha featured in ELLE immediately encourages the shopper to buy the beauty tool. MOUNT LAI joined forces with 8 Asian-founded beauty brands for the curated box, where proceeds will go to AAPI nonprofit organizations benefiting the community.
The best online shopping experience is a personal one
Beauty is skin deep, and we can only begin again by taking the time to restore it. Self-care makes women feel like themselves again by taking just 10-15 minutes out of one's day to truly indulge in renewing, refreshing, resetting our skin, and restoring the mind.
It takes some skincare and makeup products are a daily necessity to function at one's highest capacity. These small steps state that we will show up for ourselves in every facet of our lives, from work and health to relationships and friendships. Beauty is universal, as it lets us all stay connected to each other. It just builds an inclusive community, whereas fashion is exclusive and competitive.
The best online shopping experience is a personal one and nowadays it's the key ingredient of successful beauty marketing and life. The embodiment of individualism encourages compassion and conviction which in turn empowers leadership positions for Asian women, inspiring a strong sense of self.