Premium Personalized Product Discovery
Create customer journeys that convert with superior shopper preference data and website tools designed exclusively for cross-selling fashion and lifestyle products.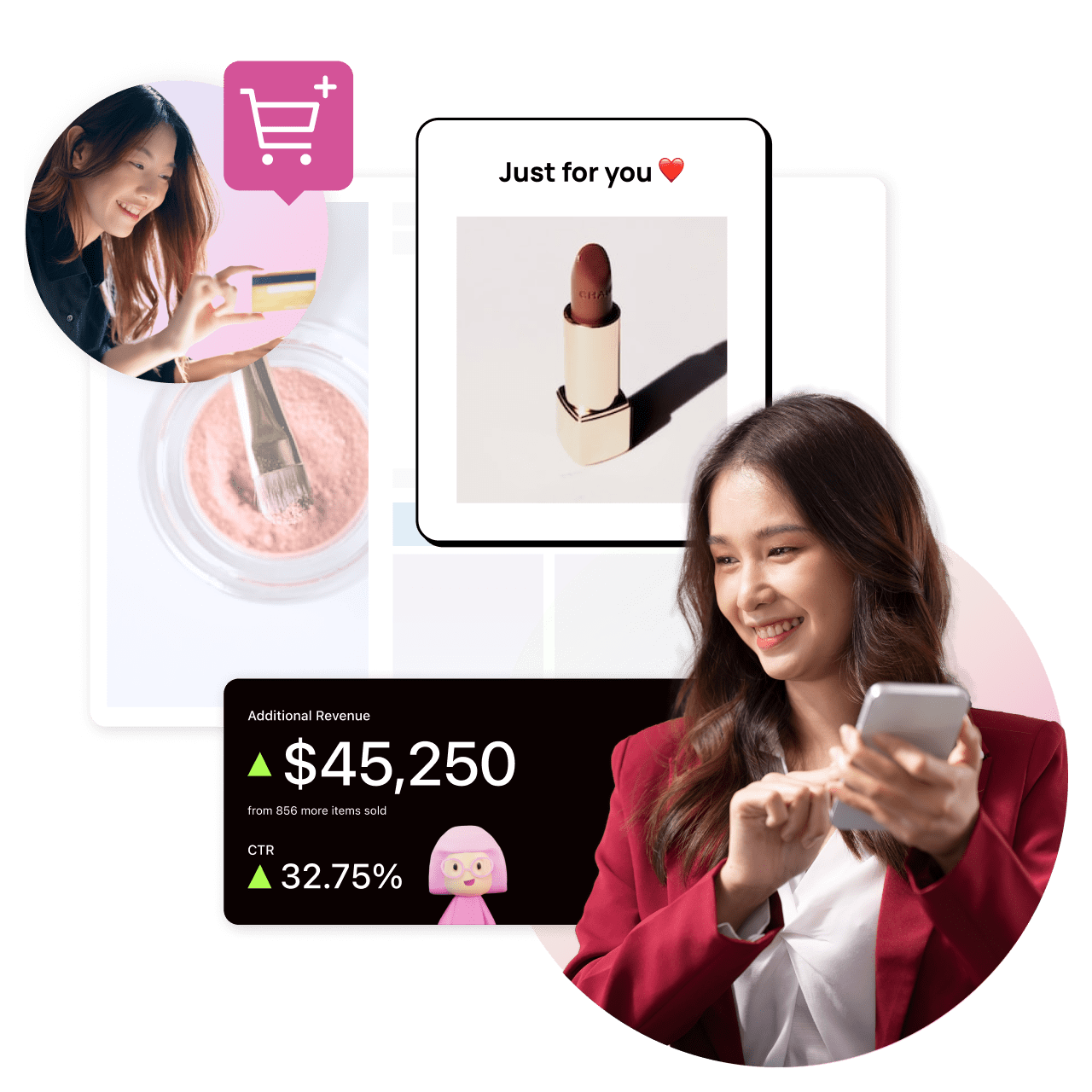 Used worldwide by over 2000 enterprise and SMB websites
x
Average order value increase
x
Conversion rate increase
x
Revenue per visitor increase
2022 statistics from clients growing business using Rosetta AI
Better customer journeys from beginning... to buy.
Level up your first-party data for site-wide engagement that converts more shoppers and retains more customers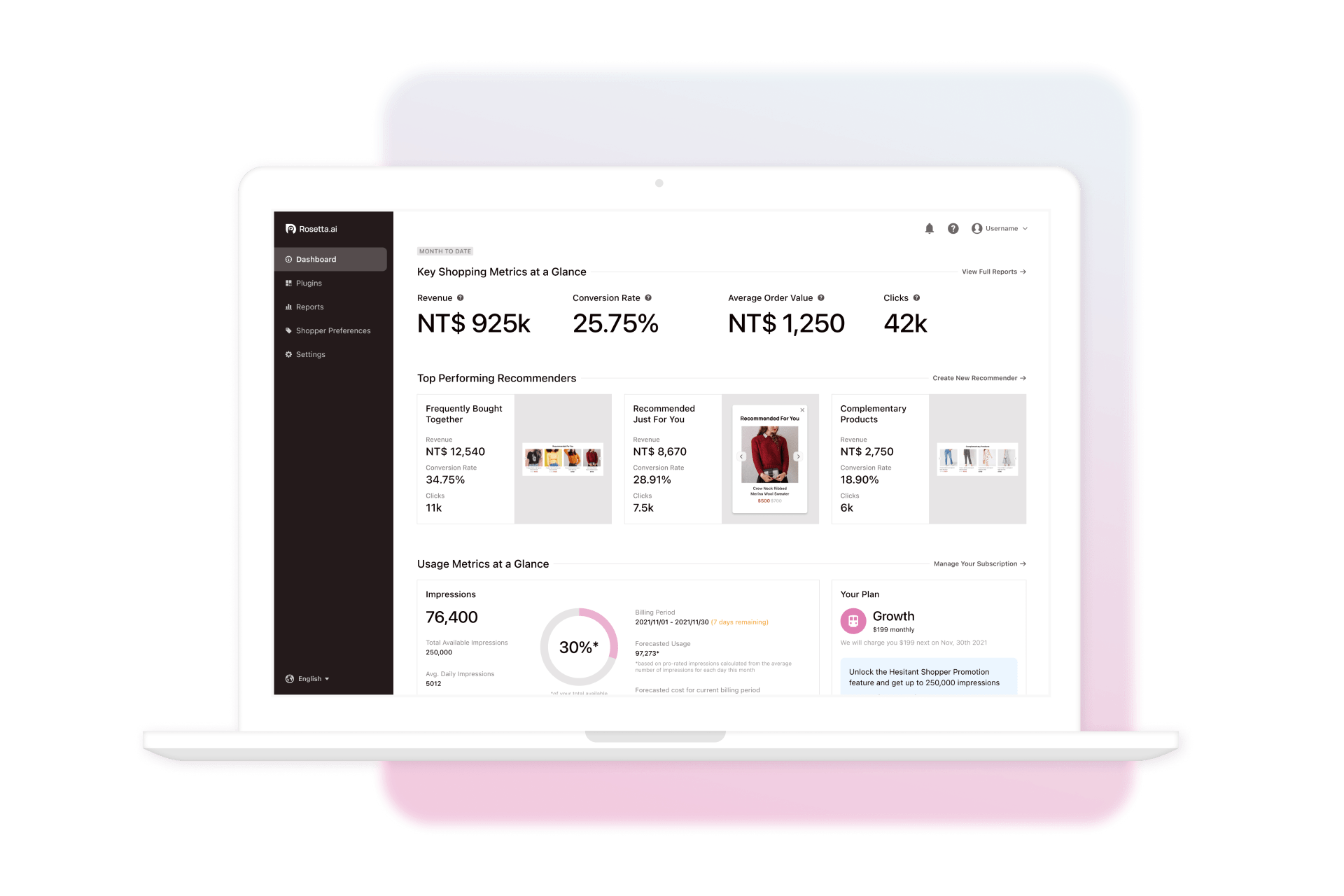 Site-wide personalized recommendations
No matter where shoppers are on your site, Visual AI Preference Analytics will know the attributes each shopper sees and use that knowledge to deliver a one-two punch of super accurate personalized recommendation tools and promotional widgets.
Try It Out
Conversion optimization. Customer retention. Consumer insights.
3 ongoing tasks, 1 SaaS solution.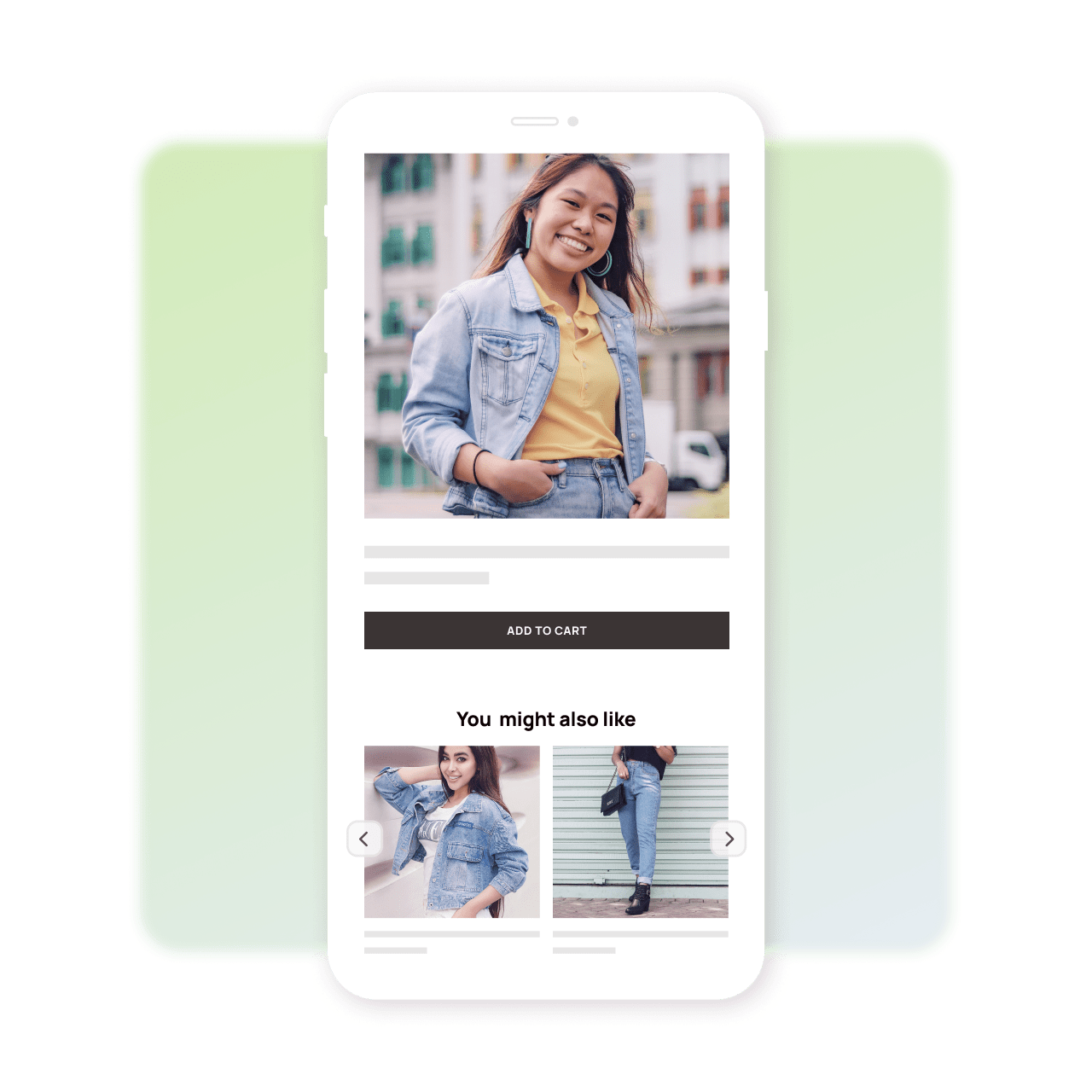 Personalized Product Recommenders
Conversion Optimization
Cross-sell more from any page of your site with the Rosetta AI 7 recommender types. Each is optimized for fashion-related ecommerce, with algorithms fine-tuned to our best clients' needs. Based on real-time individual preferences, these recommenders get results that boost ROAS big-time!
Learn more about our recommenders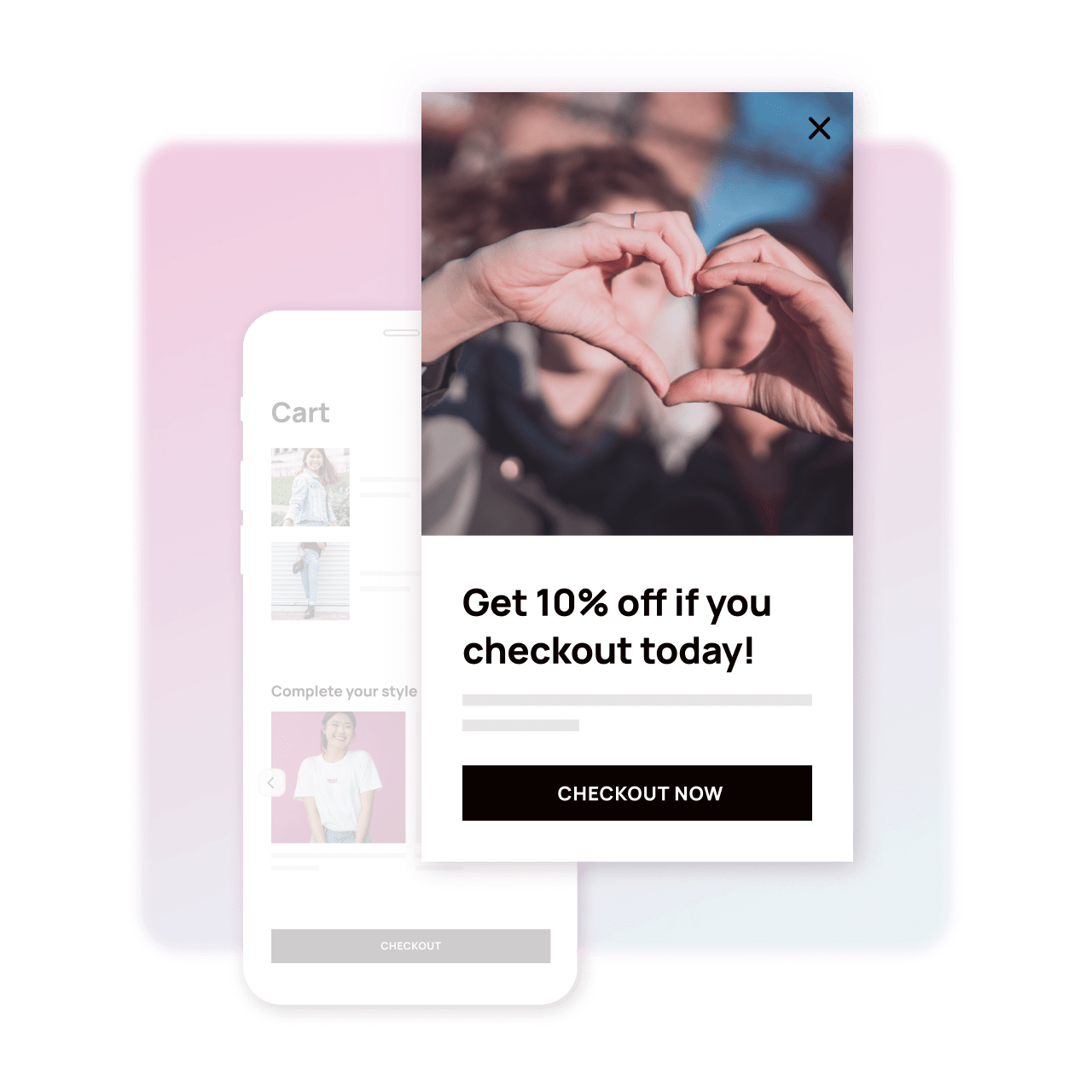 AI Exit-intent Promotions
Customer Retention
Step up your promotions with static banners or exit-intent popups featuring Hesitant Customer Detection, our AI-driven churn reducer that shows shoppers what they crave, at just the right time. With eye-catching customizable widgets, your promotions will pop and your bounce rate will drop!
Read more about how our solutions build better promotions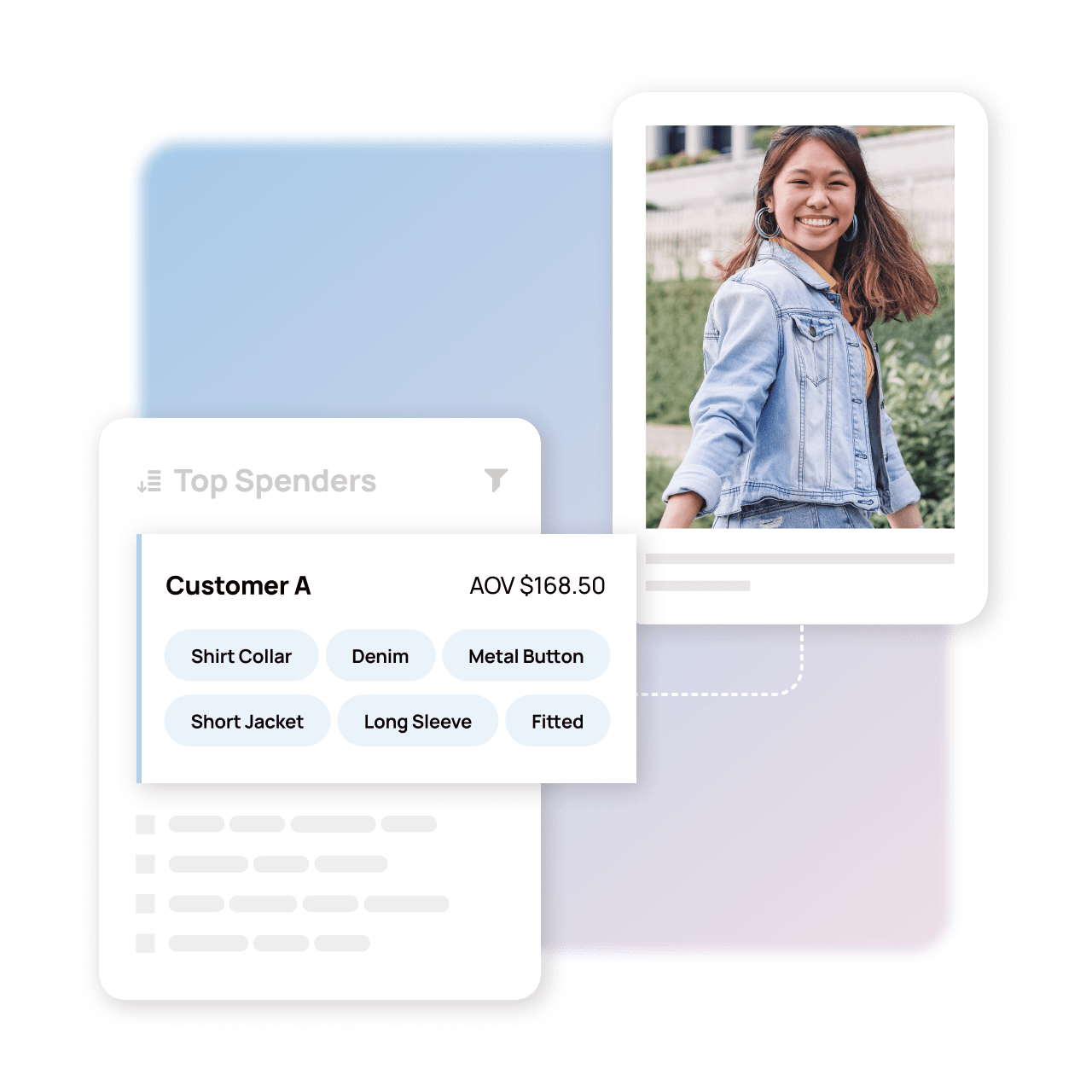 Visual AI Preference Analytics
Consumer Insights
Visual AI sees which product attributes your shoppers want as they browse your site and helps build preference profiles optimized for apparel, beauty and accessories. This visual detail makes recommendations surprisingly accurate for each individual shopper so you can deliver Amazon-like recommendation power that's affordable for your SMB website.
Read more about our secret sauce
Putting your people at the heart of the online shopping experience...
so your customers' journeys are always personalized.
Check out the customer stories from brands that have grown business with Rosetta AI
We support top ecommerce platforms in Asia and and Shopify for our global clients
Shopify
Easystore
91App
Shopline
Cyberbiz
Waca
Meepshop
Get Started