In our December 2022 round of UX interviews with our more data-savvy clients in the fashion ecommerce biz, one thing kept coming up:
Detailed consumer insights from first-party customer data are becoming more and more valuable for new product development and sustainable marketing strategy.
So what follows is an unravelling of this common thread. For starters, why now? And how does our platform contribute?
First-party data matters more now. Why?
Market research and competitor analysis still matter but unique first-party data from actual customers will matter more in the future for two reasons:
1. Advertising via third party data is done
The long predicted cookie-less future has arrived. Third-party data and even second-party data have lost their worth and ecommerce marketing teams are working harder to capitalize on the traffic they already have for better by cross selling more via personalized recommendations.
2. Personalized experiences are expected
Digital-native young people have known nothing but personalized online shopping. Amazon and Netflix use machine learning to figure out what individual shoppers like, and now social shopping presents pleasantly familiar items being used by their peers in a steady stream of user-generated content.
This headline from 2020 on the topic sums up the situation and the Gen-Z attitude: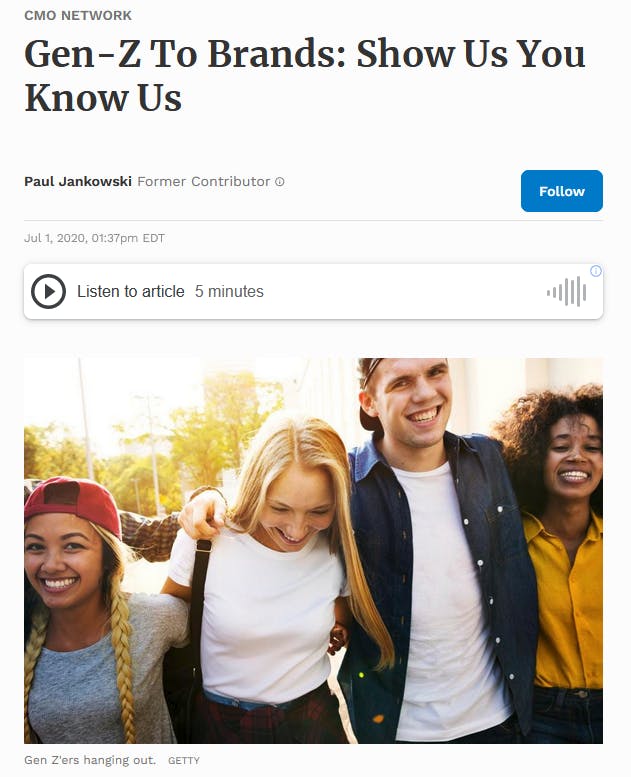 Consumer insights and product design
Imagine a product development team early on in the idea generation and design stage. The ultimate goal of course is too identify a specific product that hits its mark with a specific audience. But when it comes to actually designing the product, either iteratively or from zero to one, where to the ideas come from?
User-centered design in the fashion industry
While discussing consumer insights with one of our clients in the fashion industry, she clued us in to a well-known term from the design world: UCD.
The UCD (user-centered design) method "calls for involving users throughout the design process via a variety of research and design techniques so as to create highly usable and accessible products." Source: International Design Foundation
It's a work flow that looks like this: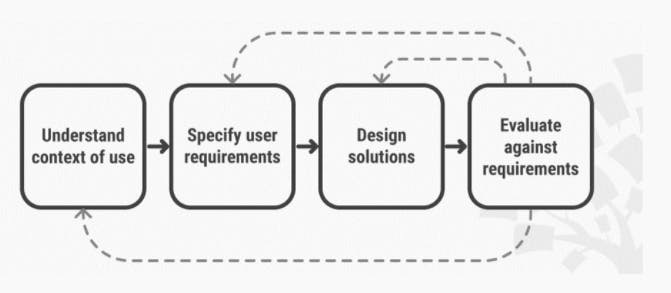 via/https://www.interaction-design.org/literature/topics/user-centered-design
User requirements are the key. How a product is viewed, valued, and compared with other products based on features, price, season, etc., all factors in to fashion design.
The point is, with real time. 1-to-1 consumer insights, product designers are able to know what shoppers want and design the right thing at the right time.
What our clients need for product design
What our most data-savvy ecommerce teams crave most are consumer insights about shoppers that are already browsing their way along the brand's customer journey.
These are the VIP customers that love the brand and the online experience it provides. As it turns out, what ecommerce teams really want to know is what their customers like as they browse so their designs and their offerings can be on the cutting edge.
Real time preference analytics
With our clients' (especially our more data-savvy clients) thoughts in mind our Data Science team tweaked the Preference Analytics feature so that the preferred product tags for each shopper are weighted with a percentage .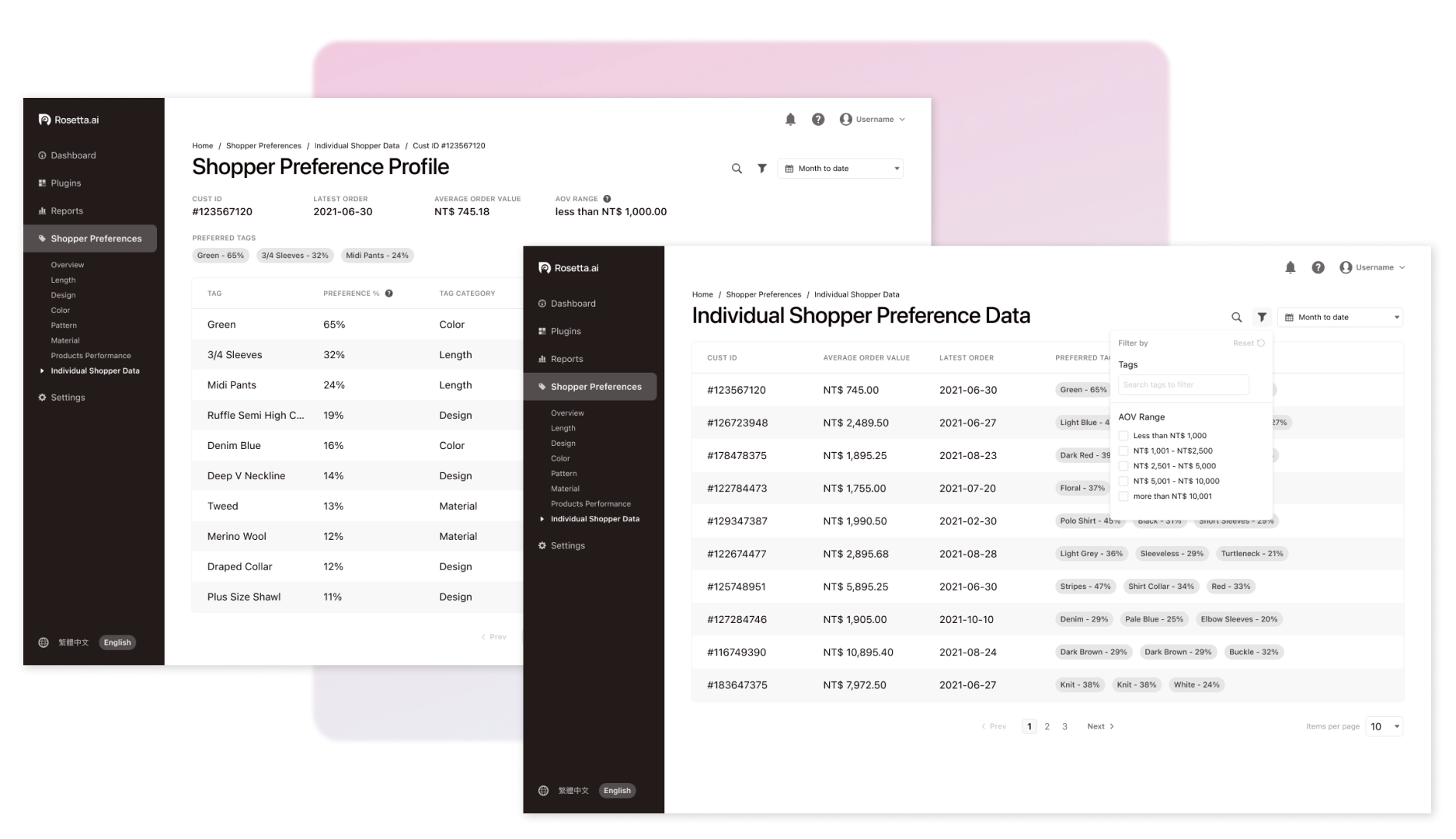 It creates anonymous, GDPR-compliant shopper profiles from first-party data to figure out which product attributes shoppers like in the images they're browsing.
It could be length design, color, pattern, material or any other customized attribute they need for analyzing real time attribute preferences from their first-party data.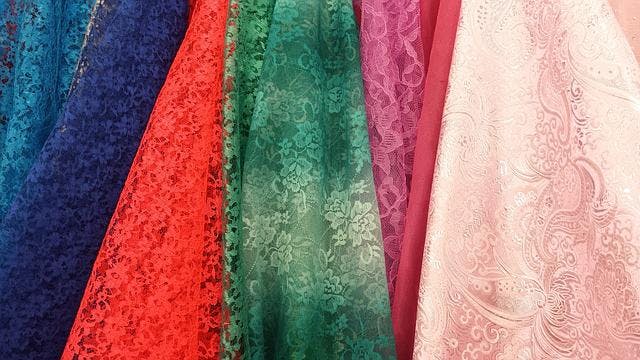 In the ever-changing fashion industry these kinds of detailed, attribute-level consumer insights give designers direction based on customer data and reassures them that they're developing the right products, all the time.
Consumer insights and marketing strategy
Former CDO of L'Oréal, Lubomira Rochet, spearheaded many marketing campaigns during her time with the company and emphasized the importance of customer centricity and building 1-to-1 relationships.
Unique consumer insights are the key. They're essential to developing a marketing strategy that reaches out to shoppers one at a time.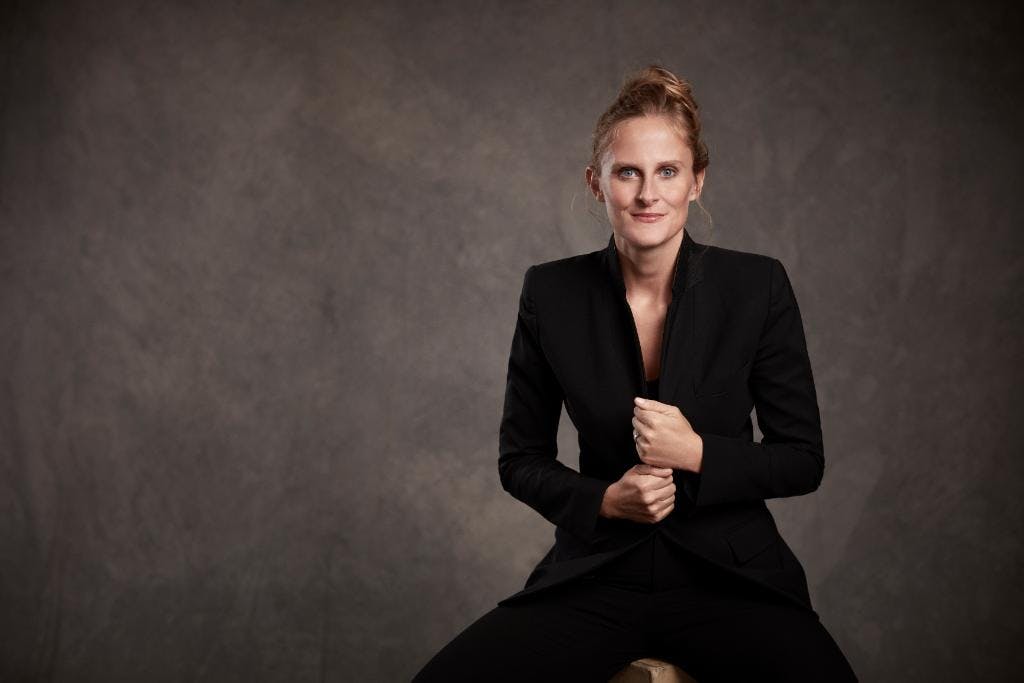 via/https://twitter.com/LOrealGroupe/status/1118423858338500609
In a 2018 interview with Commonwealth, Rochet explained,
"digital technology has changed the way we market. An important goal is having the ability to build rich, personalized consumer relationships and to create content that engages consumers and makes them happy to share it." Source: Commonwealth
But what is it about personalized content that's so engaging?
Consumer insights and delightful surprises
If done well, consumer insights can inform personalized recommendations that are extremely memorable. A case in point is the delightfully unplanned purchasing decision, as described by Hubspot Marketing Blogger, Amanda Zantal-Wiener:
"Those who know me are aware of my borderline obsession with hip hop, which is also the motivation for a lot of my online shopping behavior. Clearly, Amazon has taken notice… the purpose of my most recent visit to Amazon was to check out its personalization features for this article. But then, I discovered that Rapper's Delight: The Hip Hop Cookbook was in my recommended books. Did I buy something I don't need? Sure. But I also was left delighted by the fact that it was brought to my attention with very little effort… the best part about it, for the user, is the resulting discovery of new things that we like — whether it's a book, a tool, or an article." Source: Hubspot, These 9 Brands Take Personalized Marketing to a New Level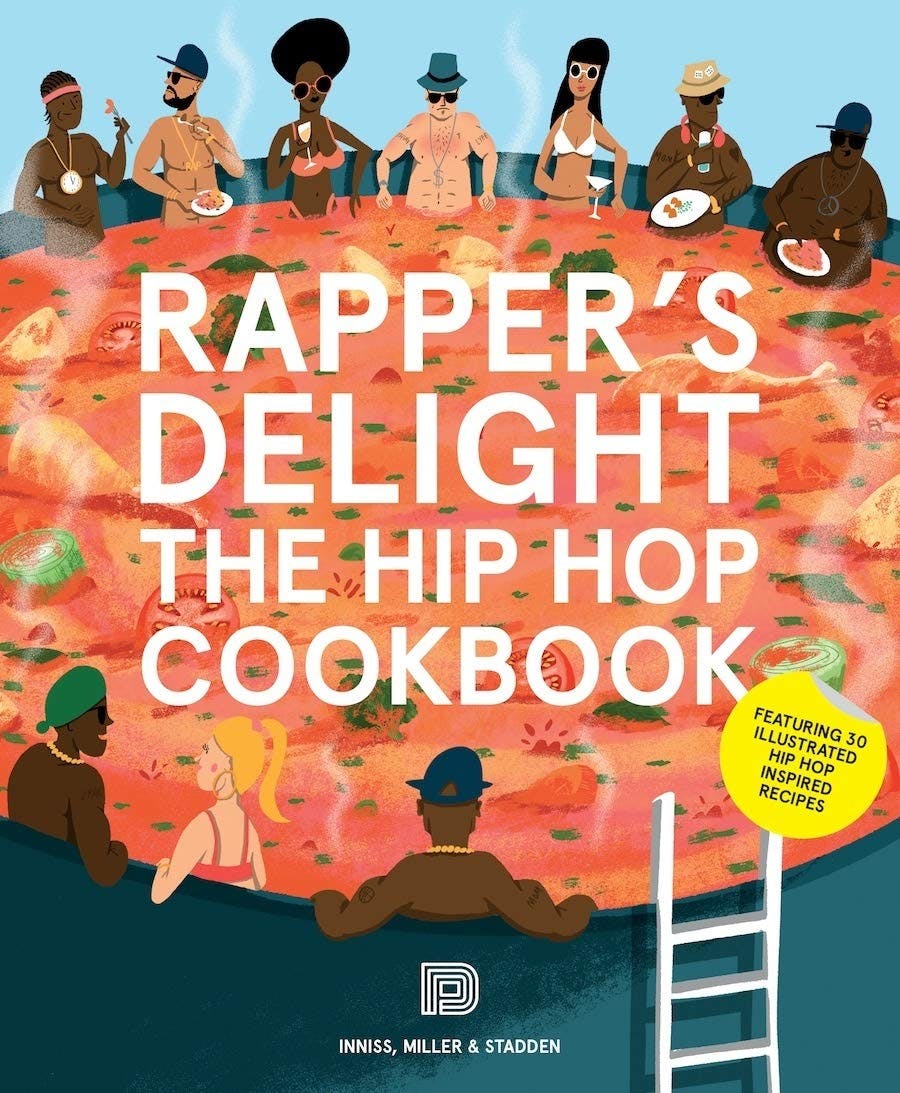 via/Amazon
Personalizing a shopping experience with consumer insights and delighting shoppers with familiar recommendations is a proven marketing strategy that Amazon has used for years to keep shoppers coming back for more. And as the Hip Hop cookbook above exemplifies, sharing the delight with others.
Moving from marketing strategy to tactics
Tracking data about transactions and about which products are selling is still part of the game and the Platform offers plenty of handy metrics at a glance.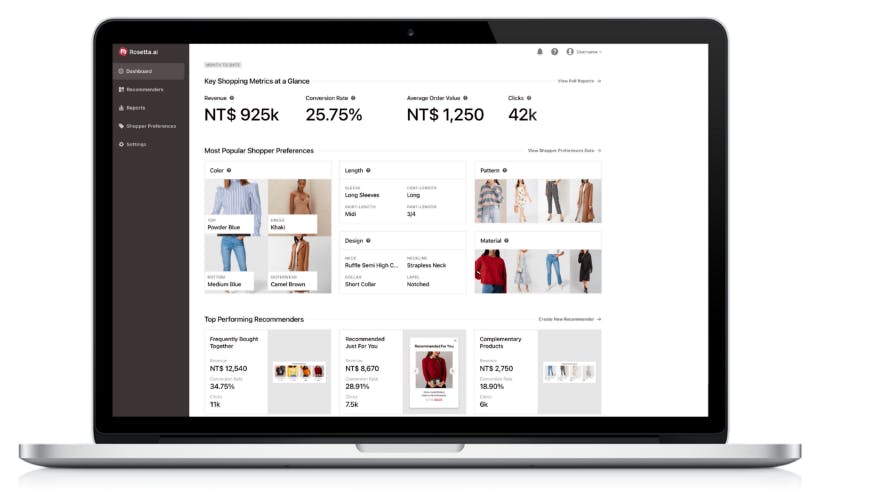 But the really valuable contribution the Platform provides — the thing that fuels customer-centric marketing strategy — is Preference Analytics. And the tool that drives more cross-sells and increased sales is the personalized recommender.
Personalized recommendations
Outside of the marketplaces, big branded websites use the same marketing strategy but often create their own inhouse recommendation systems, employing small armies of backend engineers who specialize in data science and machine learning.
Lately however, some brands have been taking the no-code SaaS approach and outsourcing the backend work to automated systems that can be easily added as plugins to their existing websites. A marketing team without coding experience can use these marketing tools to gain a deeper understanding of consumer insights from their site visitors.
Korean fashion multi-brand website, Codibook
Codibook compiles it's consumer insights automatically with their subscription to the Rosetta AI Personalization Experience Platform.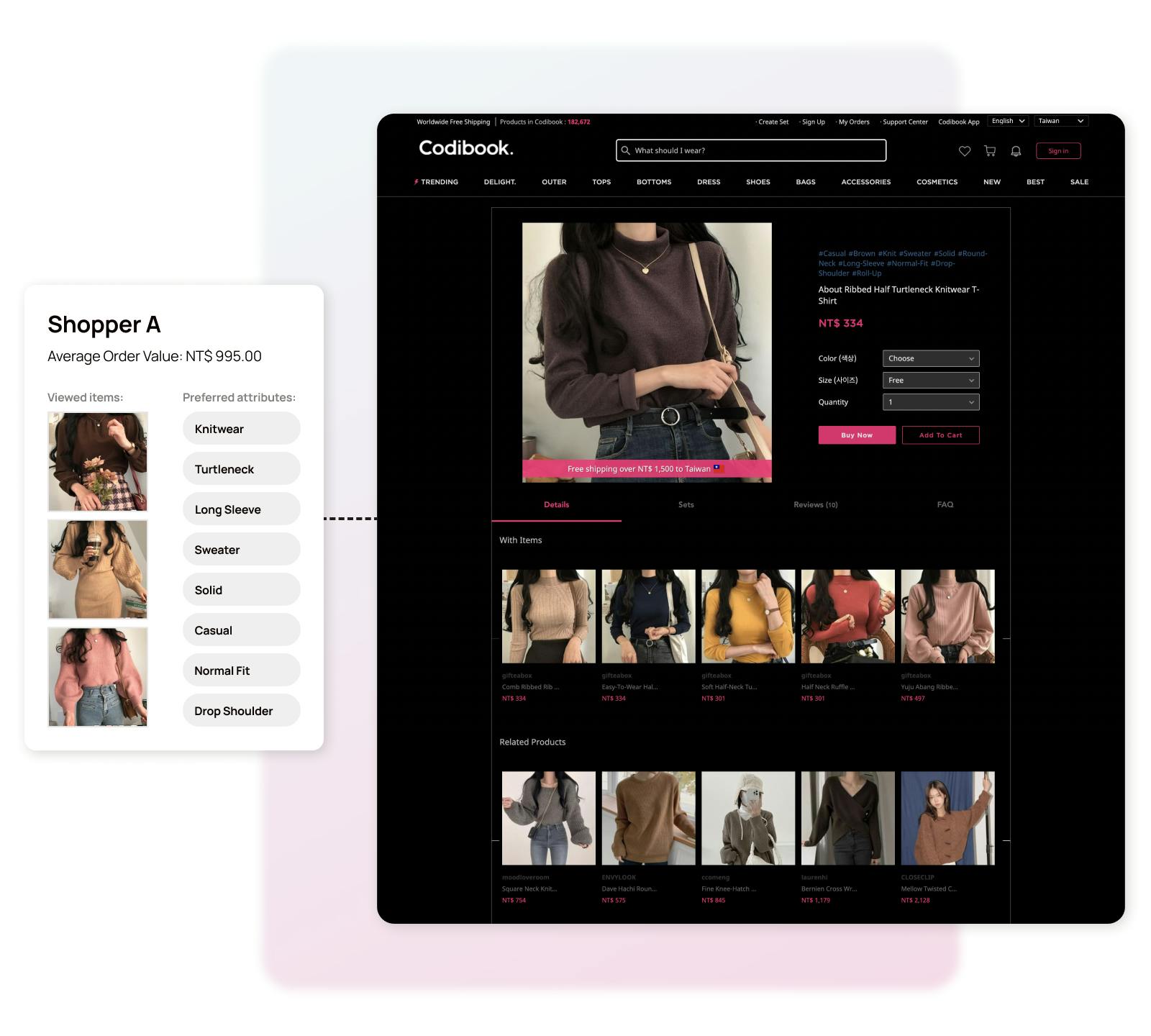 The in-page carousel recommender plugin cross-sells items that match attributes previously viewed as the shopper browses product images. This tool .
The Shu Uemura website in Taiwan
Shu Uemura also put their marketing strategy to work with Personalized Product Recommendations. They customized the look of the recommender to match Shu Uemura look optimized it for mobile devices on their Add to Cart pages. Revenue increased 149% in 2021.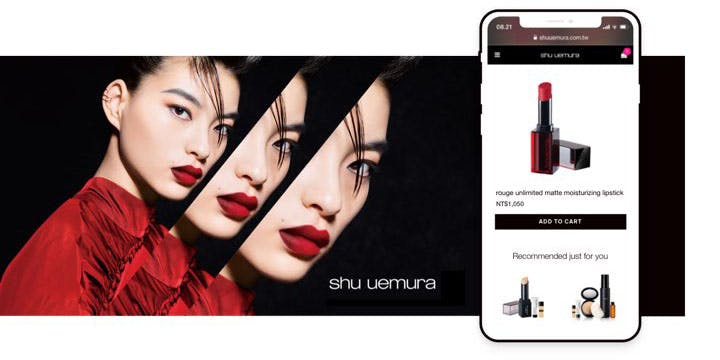 They also used the Hesitant Customer Promotions plugin to engage shoppers at just the right time (before they intend to bounce) with discount popups that are personalized to their individual preferences.
And to retain customers who get away without making a purchase they mine their consumer insights from their own first-party data and then send personalized messages via email or SMS using the Personalized Omnichannel Marketing plugin.
For the full results breakdown of Shu Uemura's foray into personalization check out the Shu Uemura case study.
Sharing the insights with your team
Another important finding we from this year is that ecommerce teams need customer data solutions that fit into their workflows. It's not enough to have the data. The data has to be usable for a wide range of people in order to be effective. Marketing strategy informed by detailed customer data helps, but not if it's not usable for everyone. From the Product Marketing Manager, to the Content Team, to the Sales team and beyond, everyone has a stake in knowing what shoppers see in the products they love.
We did a deep dive into earlier this year and the Rosetta AI product team is currently making changes to improve customer data usability for a wider range of ecommerce marketers, including offline staff working the aisles in shops.
Final thoughts
So according to our clients, consumer insights are central to ecommerce success nowadays for product development and marketing strategy.
First-party data is key to maximizing ROAS and personalization has become common online and shoppers expect to see it.
This is especially true of the digital native Generation Z and the Millennials, who are willing and able to pay more for online experiences that reach out to them as individuals.
The more data-driven ecommerce teams eagerly track transactional metrics, but the real value is in the consumer insights on product attributes from first-party data.
Consumer insights from first-party data are even better if they are accessible by sales, marketing and business development.
For fashion ecommerce teams looking to upgrade their market research with real-time consumer insights — and the conversion tools to put customer-centric marketing into action — the time is now.