Upgrade your site so it sees your best selling product attributes, gets to know your VIPs
Visual AI recognizes what shoppers love about what you sell. The more they shop, the more your site will know your best customers.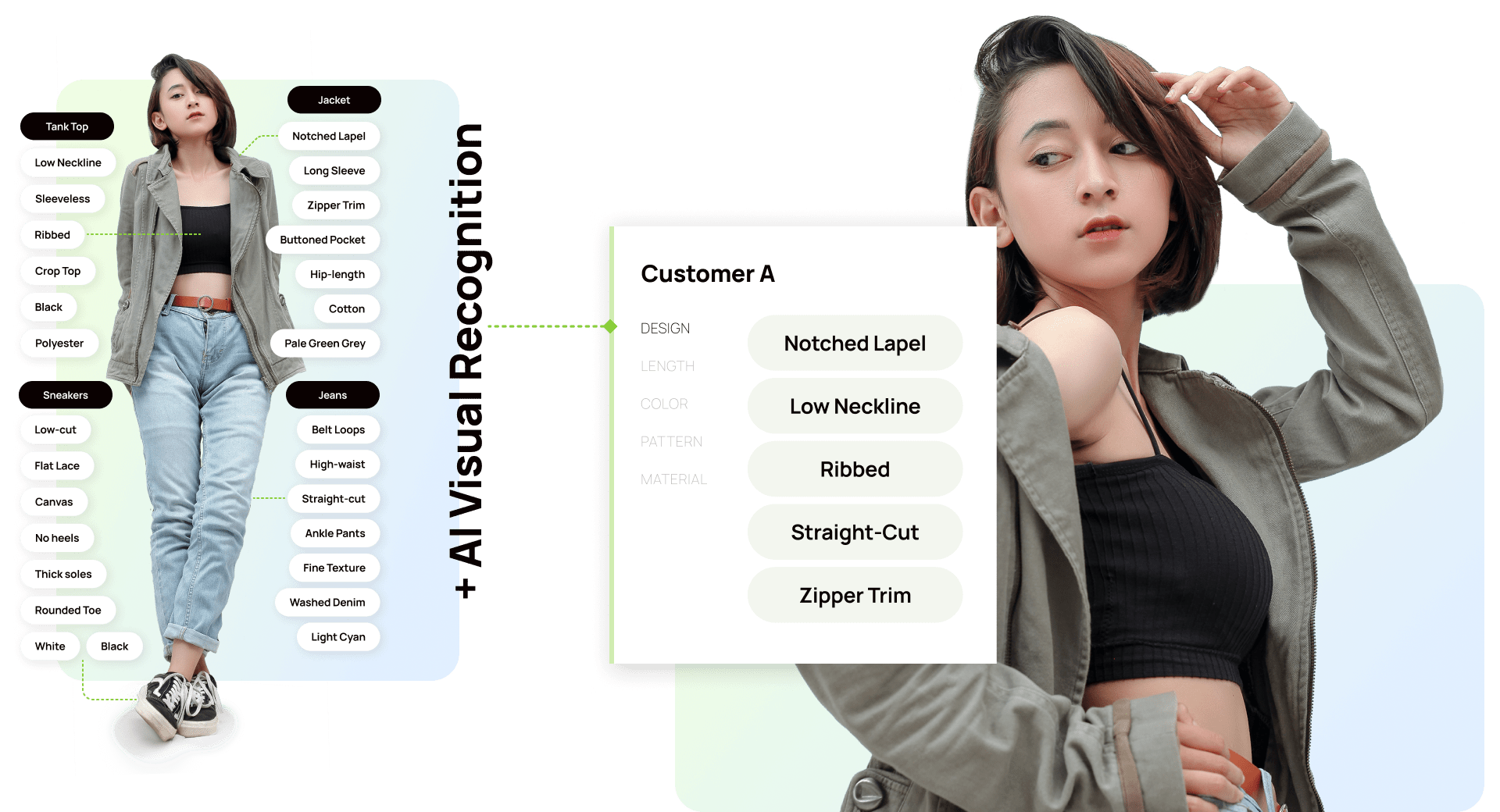 You'll be able to capture the same attribute-level data used the worlds busiest marketplaces like Amazon, and develop actionable customer profiles that automatically recommend just the right thing for just the right shopper.