Your site sees your best selling product attributes, knows your VIPs
A well-trained Visual AI can recognize what shoppers love about what you sell. The more they shop, the more your site will know your best customers.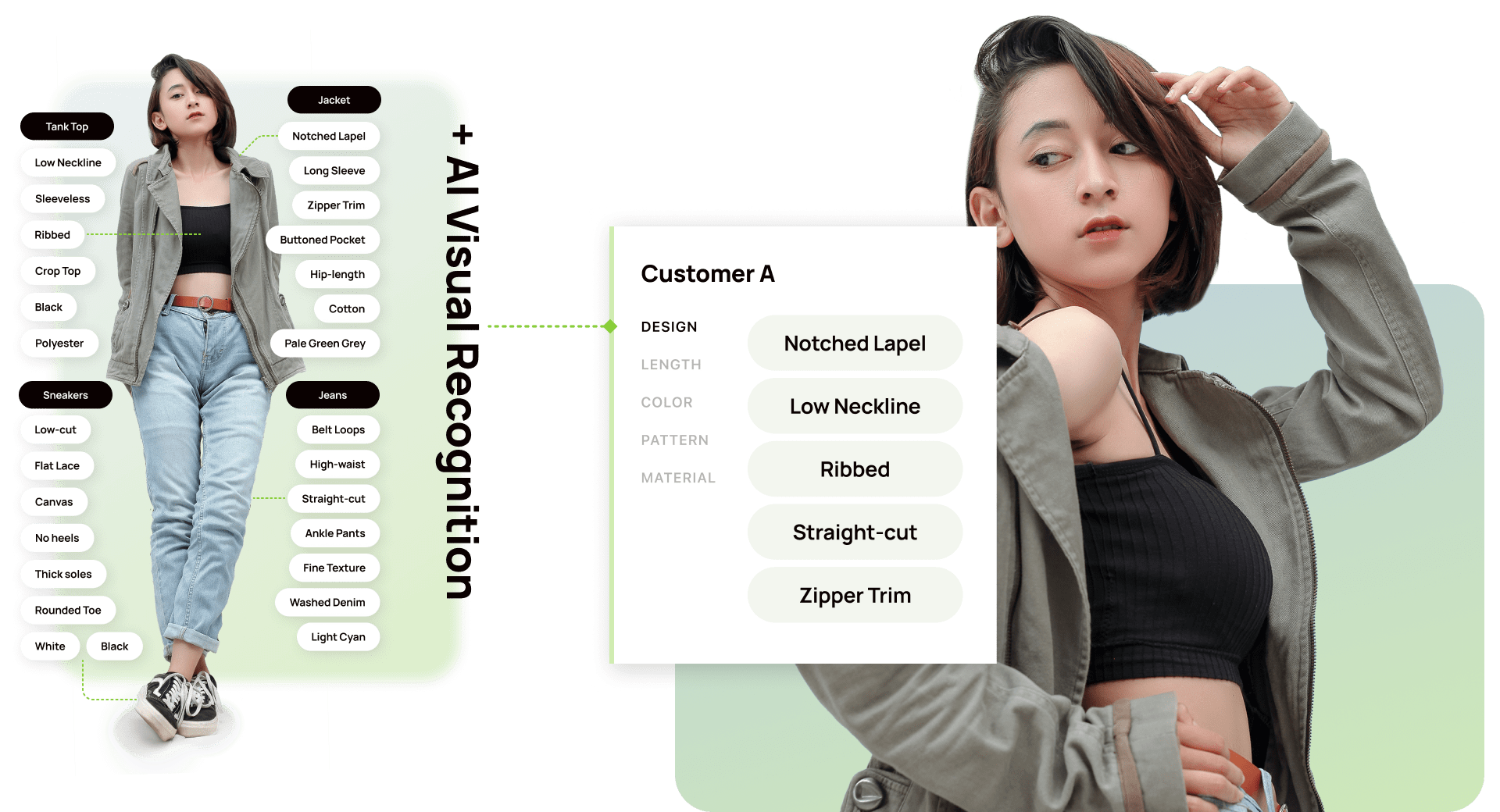 The AI learns to see what shoppers like by looking at the same attribute-level data used by big-brand websites and the worlds busiest marketplaces.