A SaaS product page solution tailored for today's fashion e-commerce pros
The Rosetta AI Platform has some big advantages for e-commerce engineers and marketers alike:
Simplified onboarding process is quick and easy with one-click setup
Daily maintenance takes less time on the backend and doesn't require ML experience
Preference profiles with actionable consumer insights for merchandising and product development are compiled automatically
These profiles are powered by the company's personalized recommendation system that uses computer vision trained by fashion industry experts to recognize exactly which aesthetic attributes matter most to individual online shoppers.
Apparel and beauty websites with this advanced personalization system on their product pages are, on average, doubling their conversion rates and tripling their order value.
So instead of just recommending products previously viewed by the visitor, or a segment to which the visitor belongs (which lesser recommendation systems still do to this day), the Rosetta AI platform recommends new unseen items that feature precise fashion industry tags from individual shopper's preference profiles.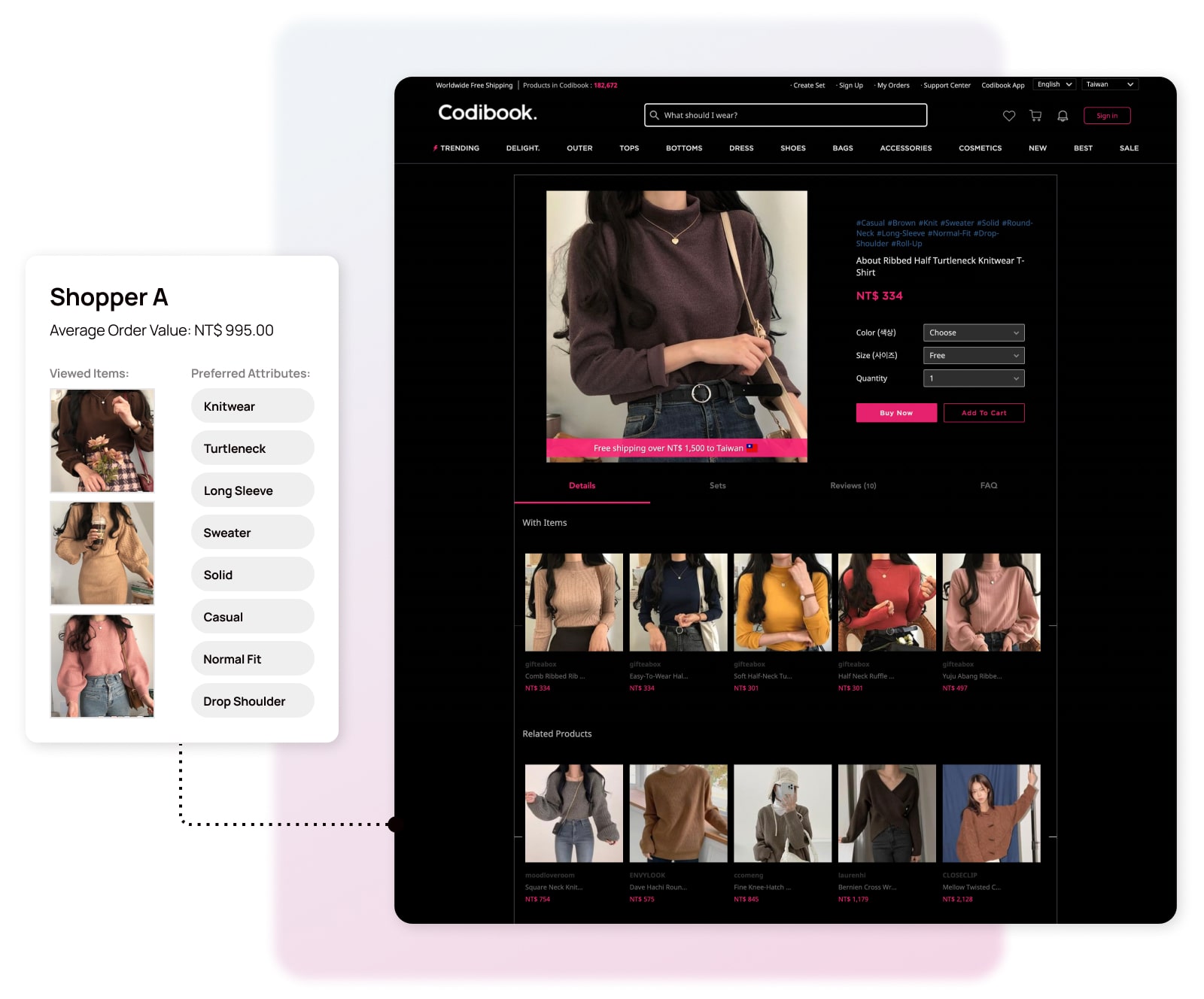 This automation on the back end drives more cross-sells on the front end, especially to knowledgeable fashion shoppers who appreciate seeing an accurate recommendation on the product page.