Personalized 1-to-1 marketing: recommendations and pop-ups
Realizing that their website recommendation components were costing more than they were worth, Forest Beauty began looking for another solution.
In November 2020 Forest Beauty got a Rosetta AI demo and tried and tried it out for two weeks. They could stick with their original website layout, add the new SaaS components and then test the results.
The package Forest Beauty signed up for included the top two Rosetta AI products, personalized product recommenders and personalized discount pop-ups.
Personalized product recommenders
Recommendations can appear on the homepage (you may also like) and on the product page (see if you like it), ensuring that visitors see products that are uniquely suited to them from start to finish on their customer journey.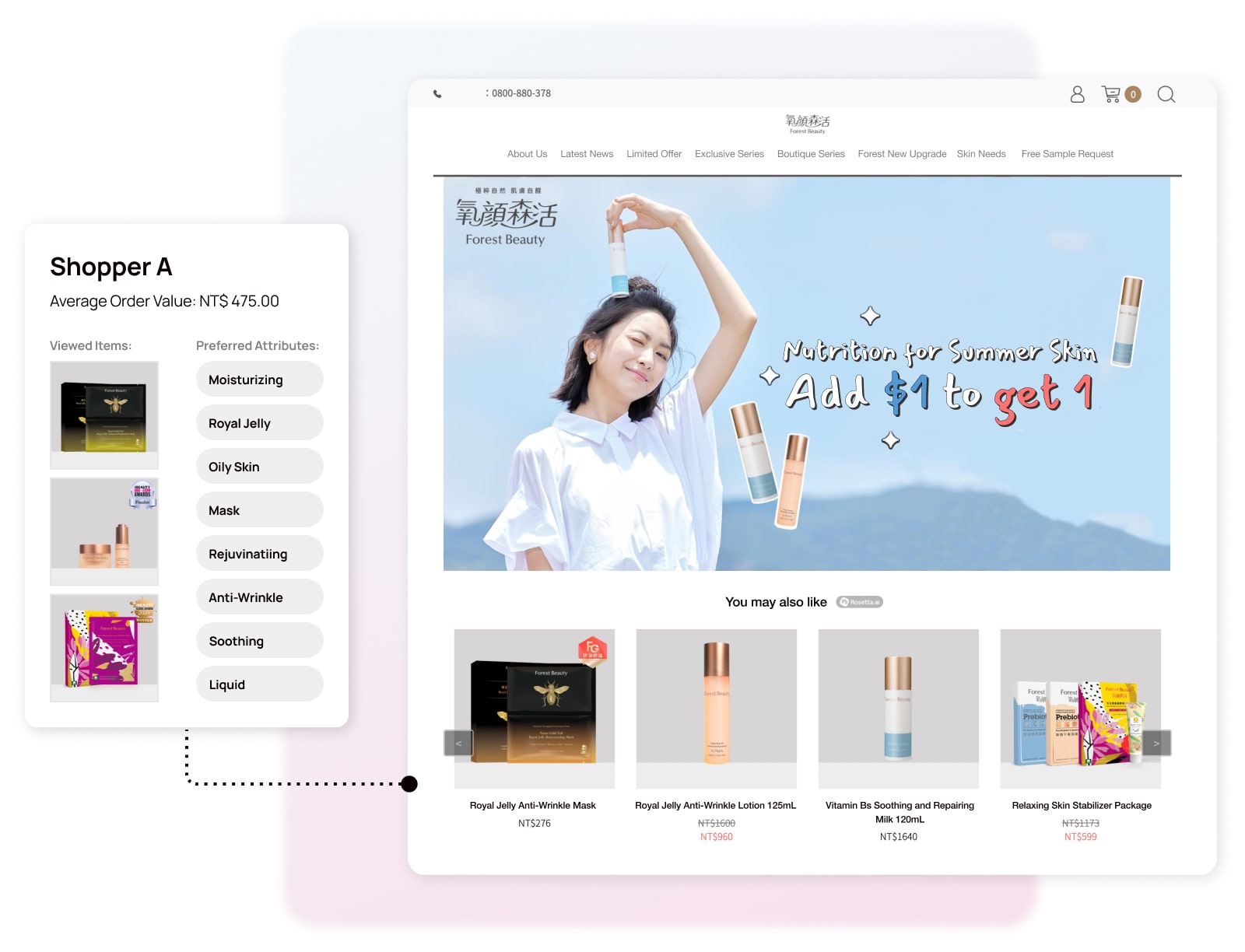 The more the visitor views, adds to cart, or buys, the more accurately the recommendation engine becomes at predicting what that visitor wants to see.
It's at this point that a website really begins to make more cross-sells because the products being recommended really resonate with shoppers.
Personalized discount pop-ups
Another way Forest Beauty gets the most out of ad spend is to reduce their bounce rate with personalized pop-ups.
Rosetta AI creates pop-ups that offer hesitant visitors one-to-one recommendations and discounts in two different situations:
When a customer is about to abandon a cart
When a customer is about to switch pages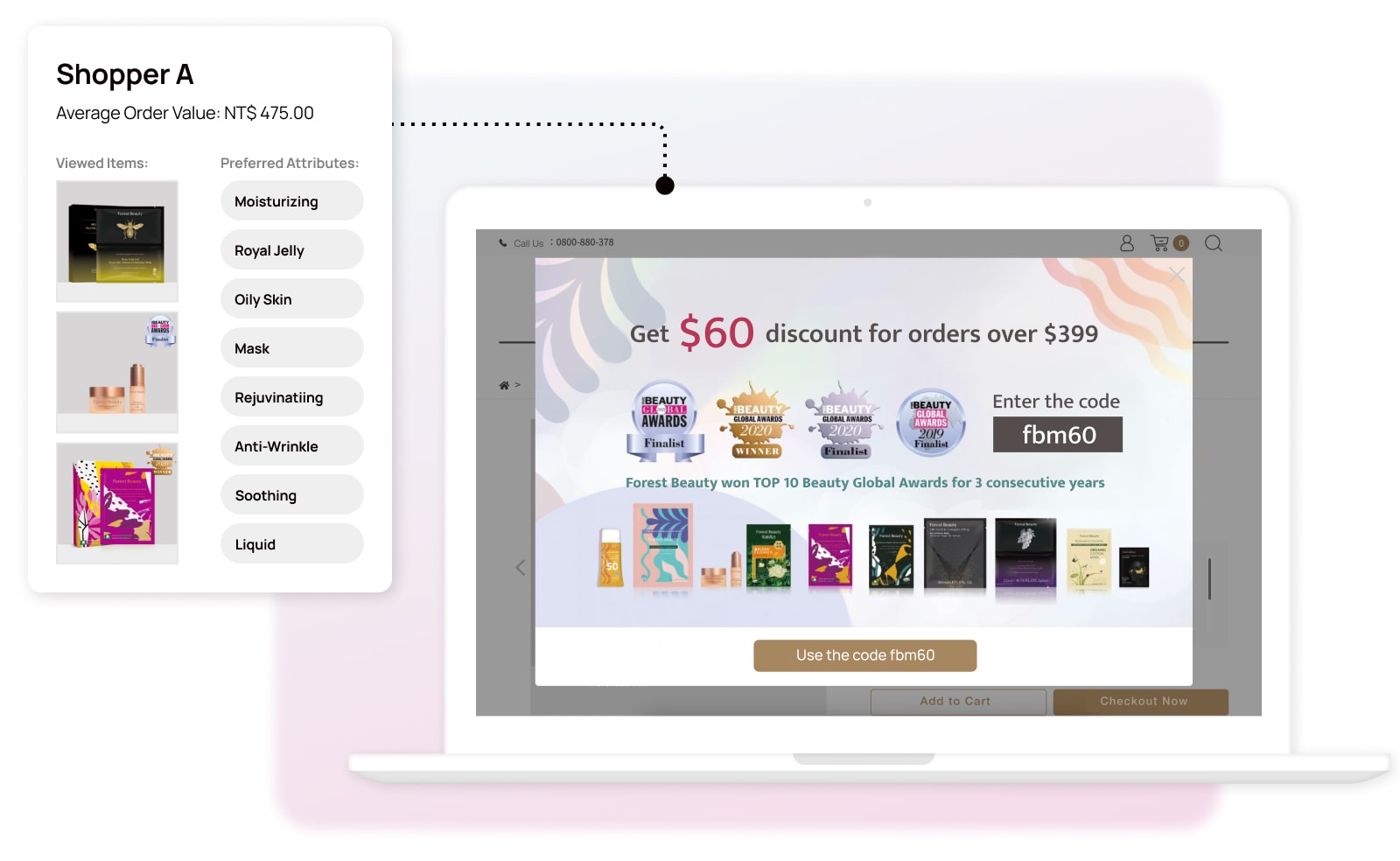 AI generated preference profiles personalize discount and recommendation pop-ups. Knowing individual consumer's preferences, and engaging them in a timely manner can make a big difference, especially when it comes to window shoppers. So even if website visitors have a weaker intention to buy, they can be encouraged to keep shopping.