Fashion-optimized recommendations, better consumer data insights
The Rosetta AI personalized marketing solution collects customer/product data for Mr. Ahua and machine learning figures out which other products individual shoppers want to see.
With recommendation engines installed on the landing page, category page and product details page, shoppers visiting Ahuaruok may come for custom socks, but they may add something else to their shopping cart now, perhaps a dress or a jumpsuit that goes with the socks.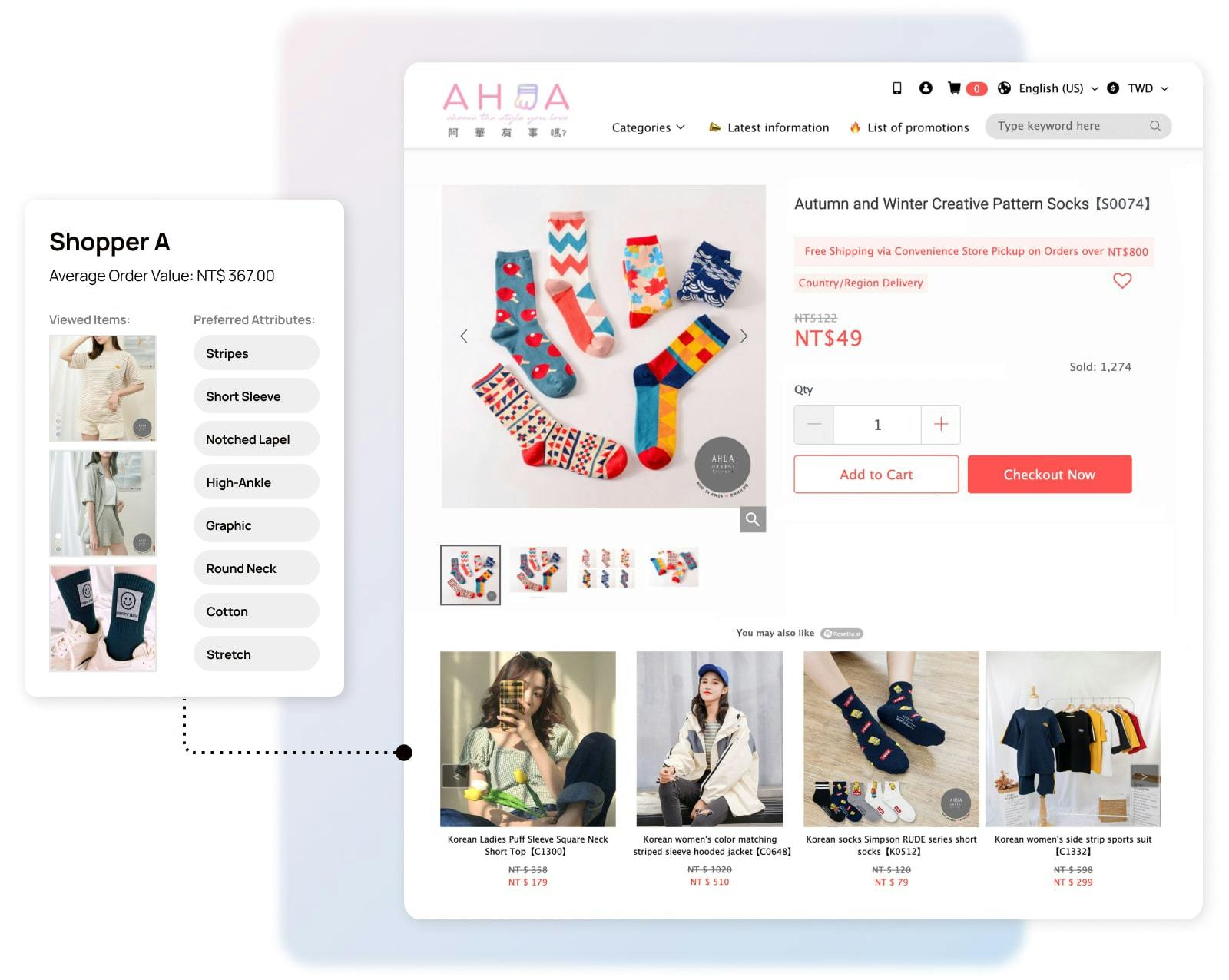 With the customer data insights from the Rosetta AI in hand, Mr. Ahua was soon able to see what was selling and what was not on the level of product attributes. To Mr. Ahua, customer insights are the most valuable thing, he even added "it's not all about the money." Now he views growing his business via cross selling much more favorably than through discounts alone.
With an understanding of the shared attributes of the things that get purchased most often Ahuaruok has a deeper understanding of its customers and products which lets him make more truly data-driven decisions.