Get online shopper's preferred attributes for better POS merchandising
The Rosetta AI Personalization Experience Platform helped Blue Way get a better understanding of their first-party data. The platform analyzes what shoppers see in the products they click, and creates preference profiles that are used to recommend items at just the right time in the customer journey.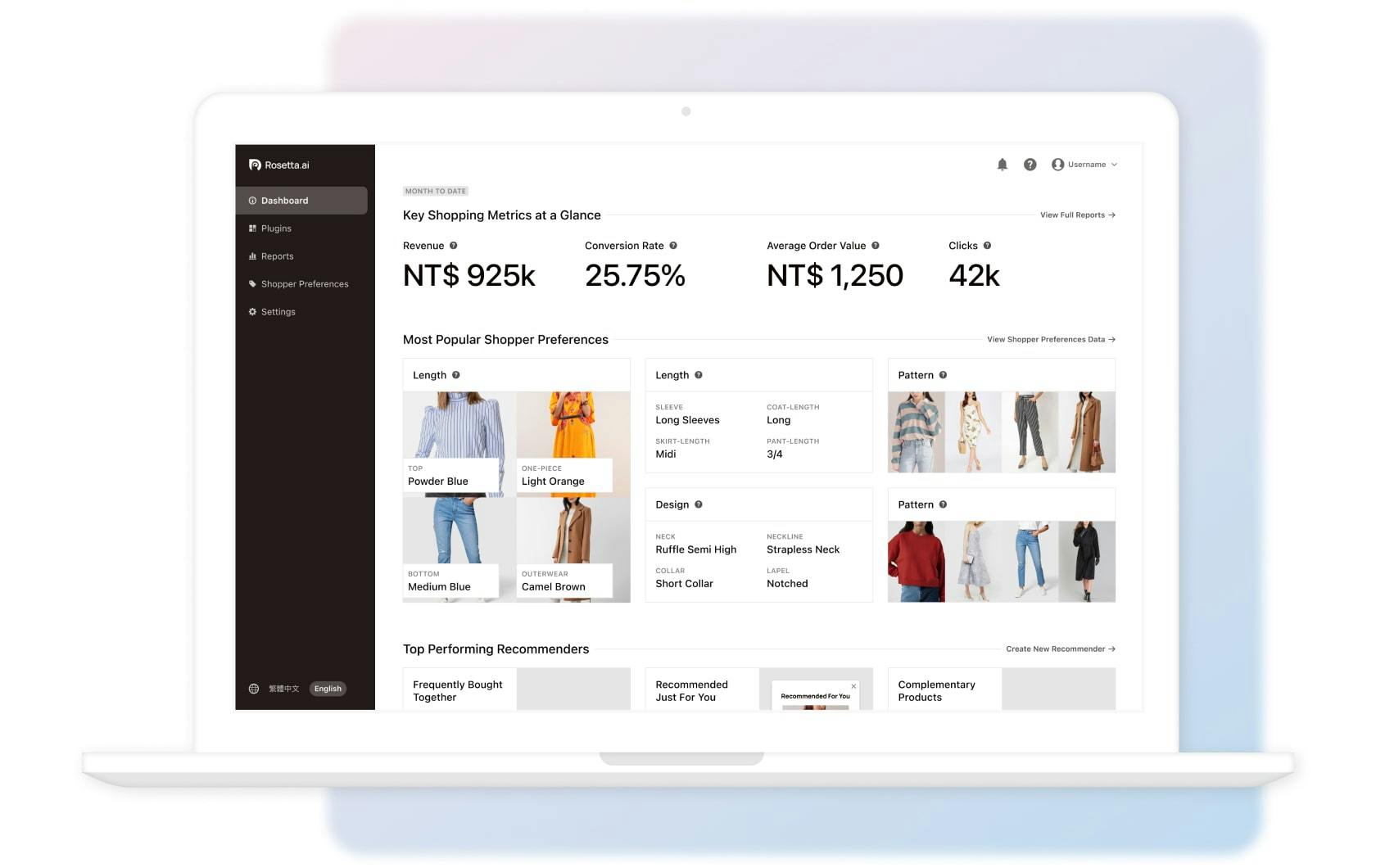 Preference analysis data drives more conversions
By transforming onsite data into individual profiles, the Blue Way website can automatically decide which products a shopper is personally interested in and then cross sell additional products, effectively raising average order value.
Just before a shopper is about to check out, the "you may also like" in-page carousel recommender box shows items that match the shoppers individual preferences.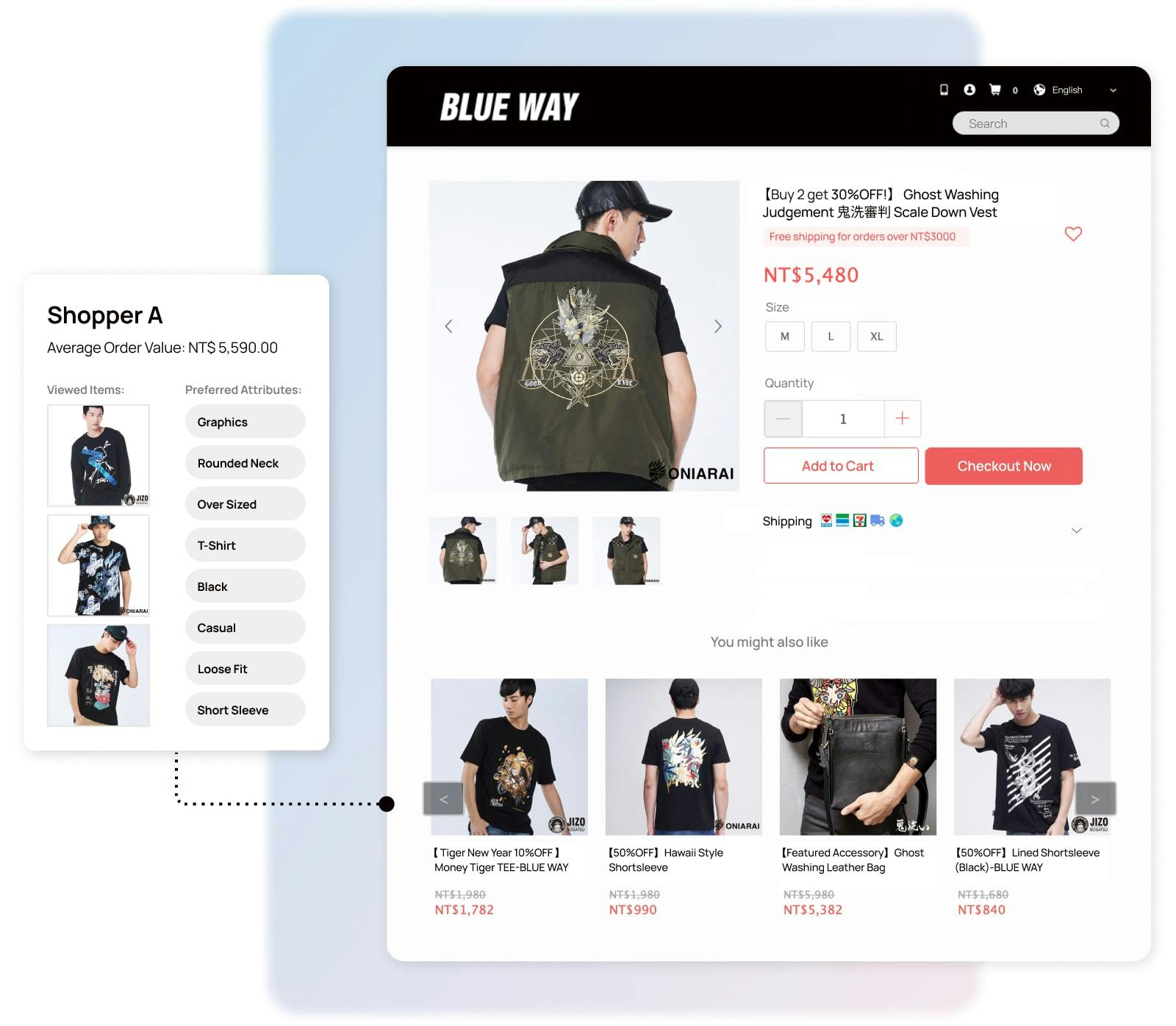 Ready made recommender box templates can be chosen quickly on the handy backend dashboard or fully customized to match Blue Way website look and feel.
You can also offers promotional pop-ups to first time site visitors, engaging them immediately. And then as they browse and the preference profile builds, personalized promotions are offered when the hesitant shopper detection feature senses that a shopper intends to exit the site.