Shoppers everywhere expect website personalization in 2023 — especially for businesses selling to consumers looking to express themselves with apparel, cosmetics and accessories. These picky shoppers respond well to personalized recommendations and will often add to cart when they see something they like.
What is full-funnel ecommerce personalization software?
As it turns out, personalizing the customer experience on your branded website is getting easier all the time. Nowadays you can cross sell with true 1-to-1 personalized recommendations on any page of your site and setting it up takes just a few minutes.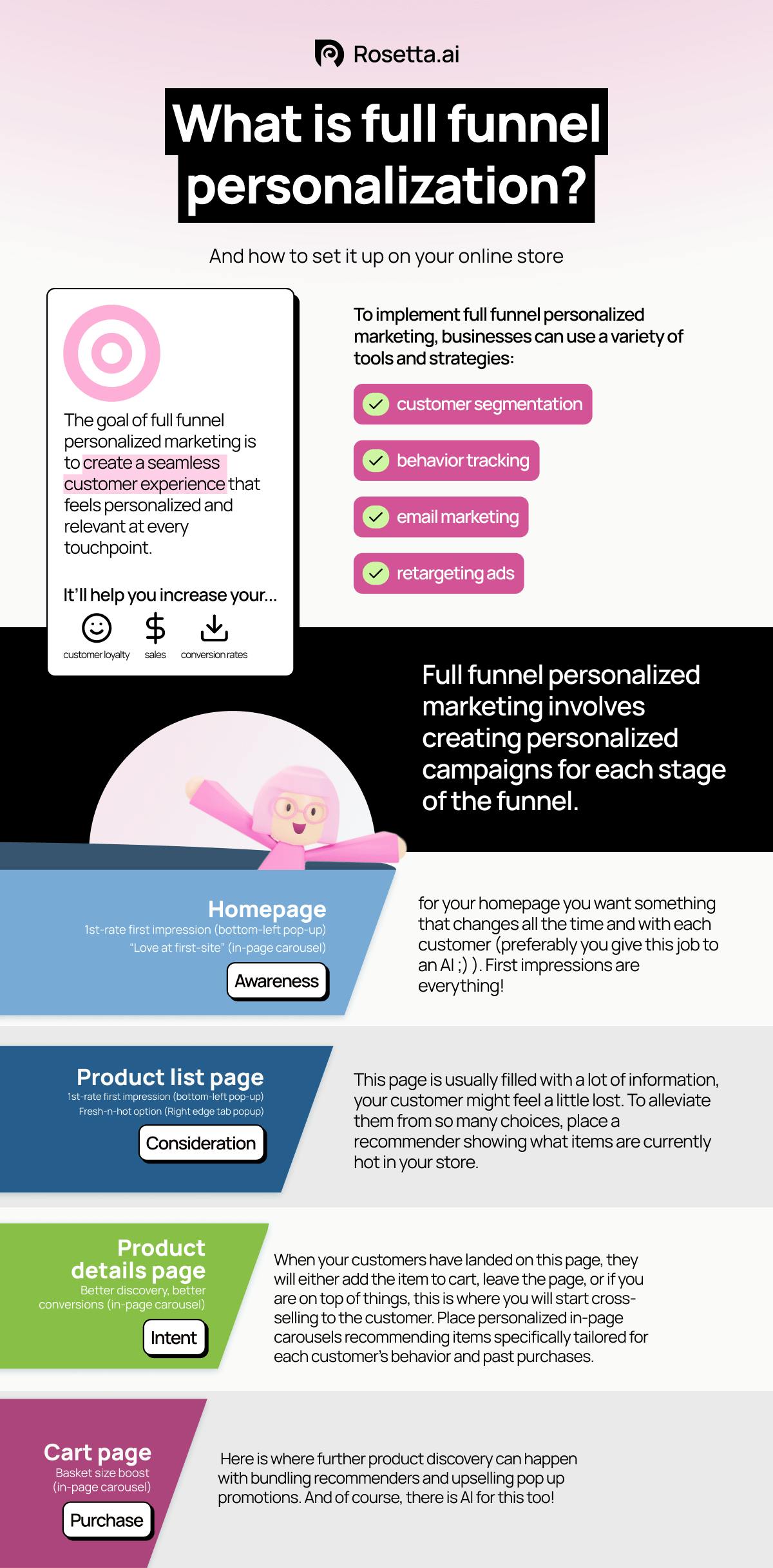 Higher conversion depends a lot on how your site engages shoppers from start to finish. Rosetta AI client, Muistar, a long-standing women's apparel brand selling Korean fashions, using full funnel ecommerce personalization software.
Hands on control with presets
Affordable software-as-a-service providers like Rosetta AI give you hands on control of personalized recommenders and promotional tools via their app, which starts you off with recommender "presets," proven types of cross selling for specific pages of your site. These presets get you going right away and you might not ever have to adjust them further.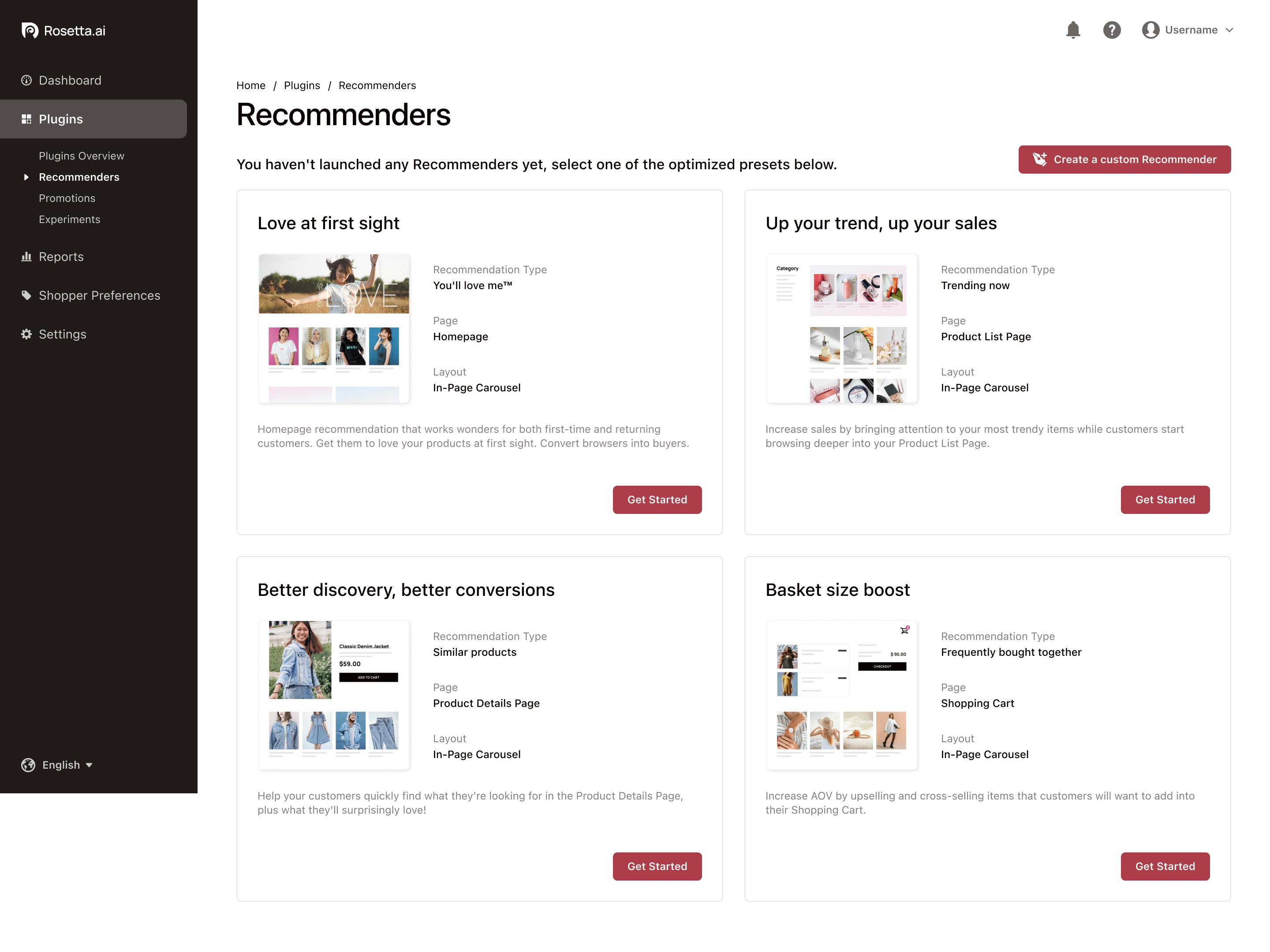 Once you get the hang of it you can go on to create custom recommenders, but the faster way, when you're just staring out, is to select one of the optimized recommender presets. These presets are designed so that you don't have to select which type, layout and page are most suitable for your situation.
The presets are proven to cross-sell
Each preset was designed with feedback from long-time Rosetta AI clients. If you're selling visually appealing products like apparel, cosmetics and accessories, these presets are already configured to out-perform generic recommender systems.