In today's era of fierce competition among major ecommerce platforms, consumers tend to choose brands that align with their ideals and aesthetics. It is crucial to establish a brand that is sought after, to establish a higher brand value, and to attract consumers. 
Managing the brand has become an essential part of everything. In this article, Rosie will share several strategies for brand management and enhancing brand value:
Establish a distinctive brand style
Establishing a brand is the first step. Subsequent strategic planning is required to define the brand's style, allowing consumers to immediately sense the unique characteristics of your brand and the ideas you want to convey.
Brand positioning: When establishing a brand, consider the product's cost, price, style, target audience, and set clear brand positioning carefully. Understanding your brand's positioning helps evaluate pricing strategies, design promotional activities, plan membership systems, and establish the brand's visual identity. Having a clear brand positioning can attract consumers who match your target audience, making it easier for consumers to notice your brand.

Choose your brand colors: Every brand should have unique brand colors that align with the overall brand image. Brand colors impact consumers' sensory experience and overall design style significantly. For example, Korean fashion stores often choose soft and gentle colors like earth tones, beige, and apricot to create a comfortable atmosphere. On the other hand, trendy brands may opt for contrasting colors or highly saturated colors to highlight their brand style.

Banner design: Ensure consistent banner design throughout your official website, including font usage, font size, and visual style. Banners are usually the first thing consumers see when they enter a website, so the design of banners is closely related to the feelings the brand conveys to consumers. If you sell affordable clothing, you can use high-saturation color combinations to attract consumers' attention. If you sell high-end products, it is recommended to use low-saturation colors, clean and elegant fonts to emphasize the brand's high-quality image.
These strategies can help you establish a distinctive brand style in the ecommerce field, and enhance brand recognition and value. Please note that the brand style should align with the target audience and maintain consistency to create a lasting impression on consumers.
Marketing strategy planning
Marketing strategy planning is not just about advertising. In addition to advertising, designing promotional activities, managing membership systems, and utilizing on-site recommendations are all stepping stones to turning consumers into loyal customers.
Promotion design: Consider the cost and profitability of future promotions when setting prices. Plan monthly promotions and schedule key periods with significant discounts in advance (e.g., anniversary sales). For other periods, you can offer incentives like free shipping or gifts with purchase, which have a lower impact on profits but can increase consumers' average order value or willingness to place orders. Carefully plan the frequency and magnitude of discounts in promotional activities to ensure they align with your brand image and profit expectations.

Membership management: Establish an attractive membership system that offers exclusive benefits and birthday gifts to encourage consumers to join as members. Set up multiple membership levels and provide different benefits based on the amount or frequency of consumption. For example, offer birthday gifts, exclusive discounts, free VIP shipping, early access to new products, etc., to stimulate continuous consumption and upgrades. Additionally, establish effective communication channels with members and periodically send them exclusive offers or new product information to increase consumer familiarity with the brand and motivate purchases.


Product recommendation: When there are no sales assistants available online to assist with the sales process, Rosetta AI's 1-to-1 personalized recommenders will be your best helper. With Rosetta AI recommenders, relevant products can be recommended based on consumers' clicks, browsing behavior, and purchase history Rosetta AI can provide a personalized shopping experience and increases consumer retention and conversion rates.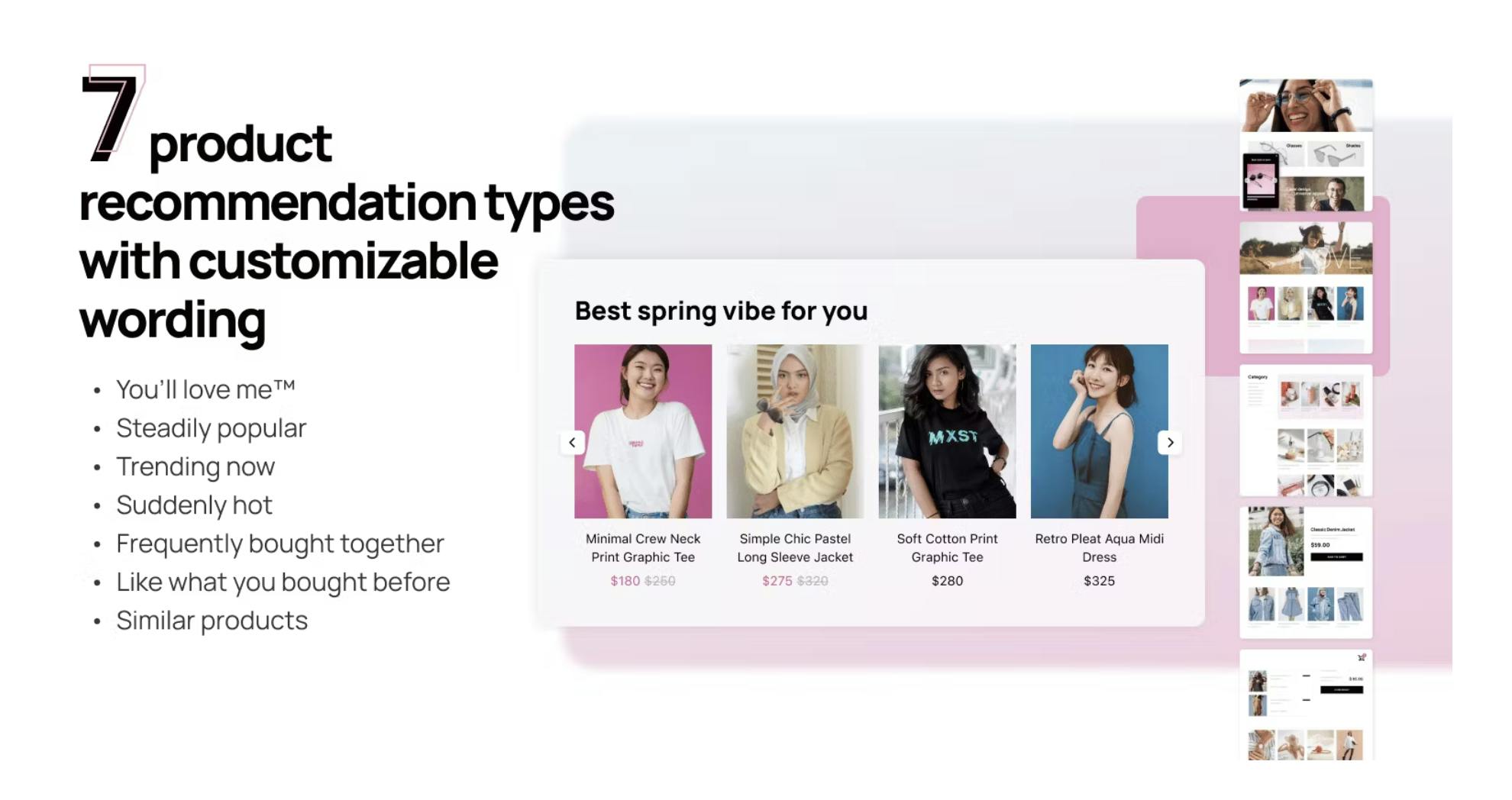 These strategies will help establish brand loyalty, improve conversion rates, and increase customer value. It's necessary to monitor data performance continuously and optimize your marketing strategies to ontain consumer trust.
Community Management
In brand management, Interacting with consumers regularly is crucial thing. Through effective community management, it can help consumers gain a deeper understanding of the brand's personality and values, thereby establishing trust and loyalty toward the brand.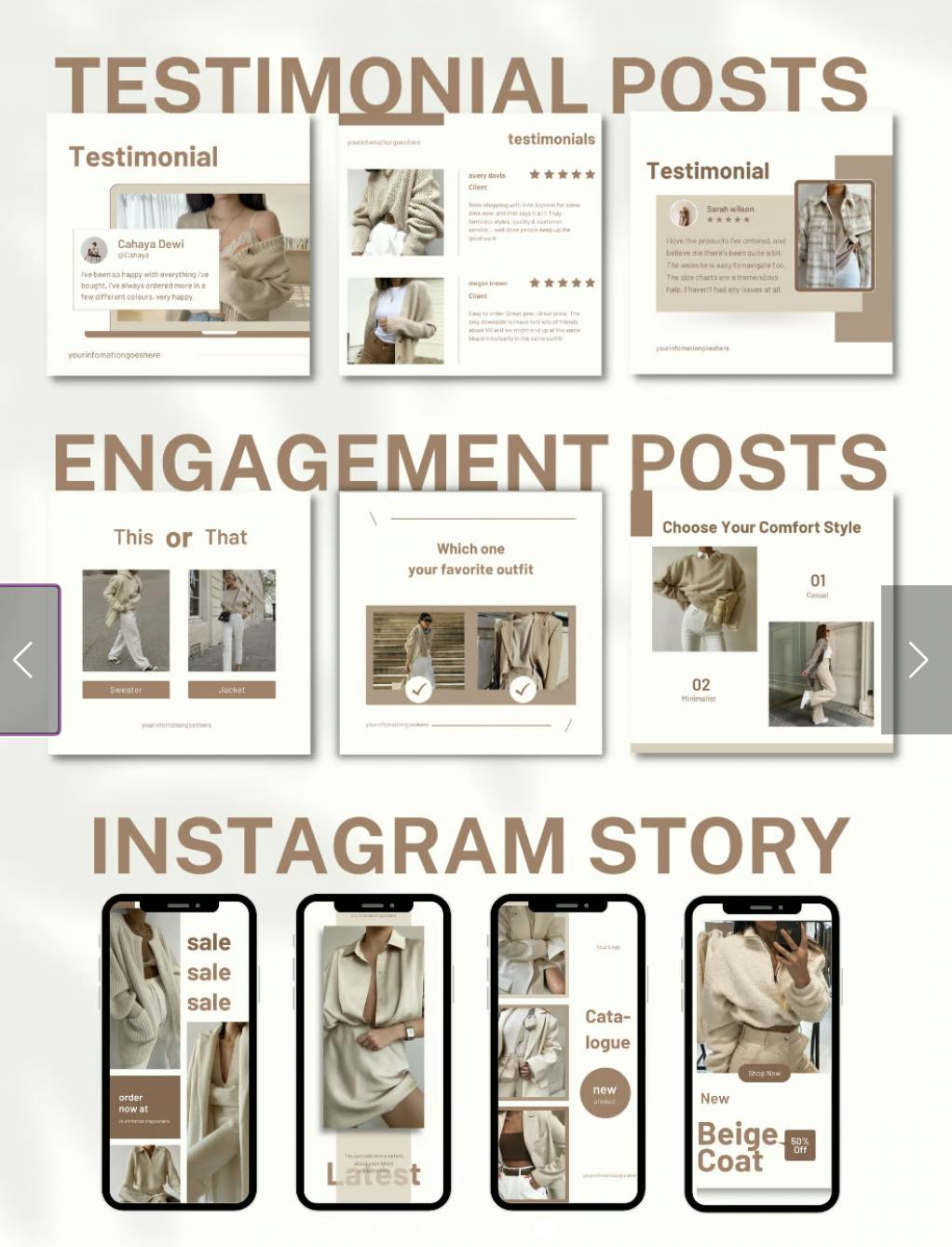 Establishing brand image: Create a consistent brand image on social media platforms, including visual style, tone of voice, and brand values. Convey the unique characteristics of your brand in line with your brand positioning by regularly publishing content related to your products or time-limited updates, allowing consumers to quickly grasp the brand's identity and resonate with it. You can set a target for the average number of posts or time-limited updates to be made each week, plan and design them in advance, ensuring that the layout on social media is visually appealing and consistent with the brand.

Collaboration with influencers: Select Key Opinion Leaders (KOLs) or Key Opinion Consumers (KOCs) who align with your brand image for collaborative posts. By collaborating with influencers, you can increase brand exposure and enhance consumer trust, attracting more attention and engagement from your target audience. If you notice enthusiastic responses from the followers of certain influencers, you can seize the opportunity to discuss profit-sharing activities with them, using discount codes to attract the influencers' followers to make purchases and become your members.

Through the above community management strategies, you can build an active and influential brand community, attracting and retaining consumer attention and loyalty. Remember to consistently provide content that interests consumers, actively engage in interactions, and establish genuine relationships with consumers. Over time, your brand will establish a strong presence in the community and achieve continuous growth.
In this competitive ecommerce market, establishing a brand that consumers aspire to is not easy. However, with carefully planned management strategies, you can create a distinctive and highly sought-after brand from scratch. By creating a unique brand style, defining a clear brand positioning, and developing exclusive brand colors, you can allow consumers to quickly perceive the uniqueness of your brand.
Additionally, well-planned marketing strategies, including promotional campaign designs, membership management, and on-site recommendations, can attract consumers and enhance brand value. Furthermore, through effective community management, establishing brand image, engaging with consumers, and collaborating with influencers, you can expand brand influence and build a loyal customer base.
Becoming a beloved and trusted brand in the eyes of consumers, continuously providing valuable content, actively participating in interactions, and establishing genuine relationships with consumers are key factors that will allow your brand to rise from the ground and continue to grow strong.