CUSTOMER RETENTION
Personalized Omnichannel Marketing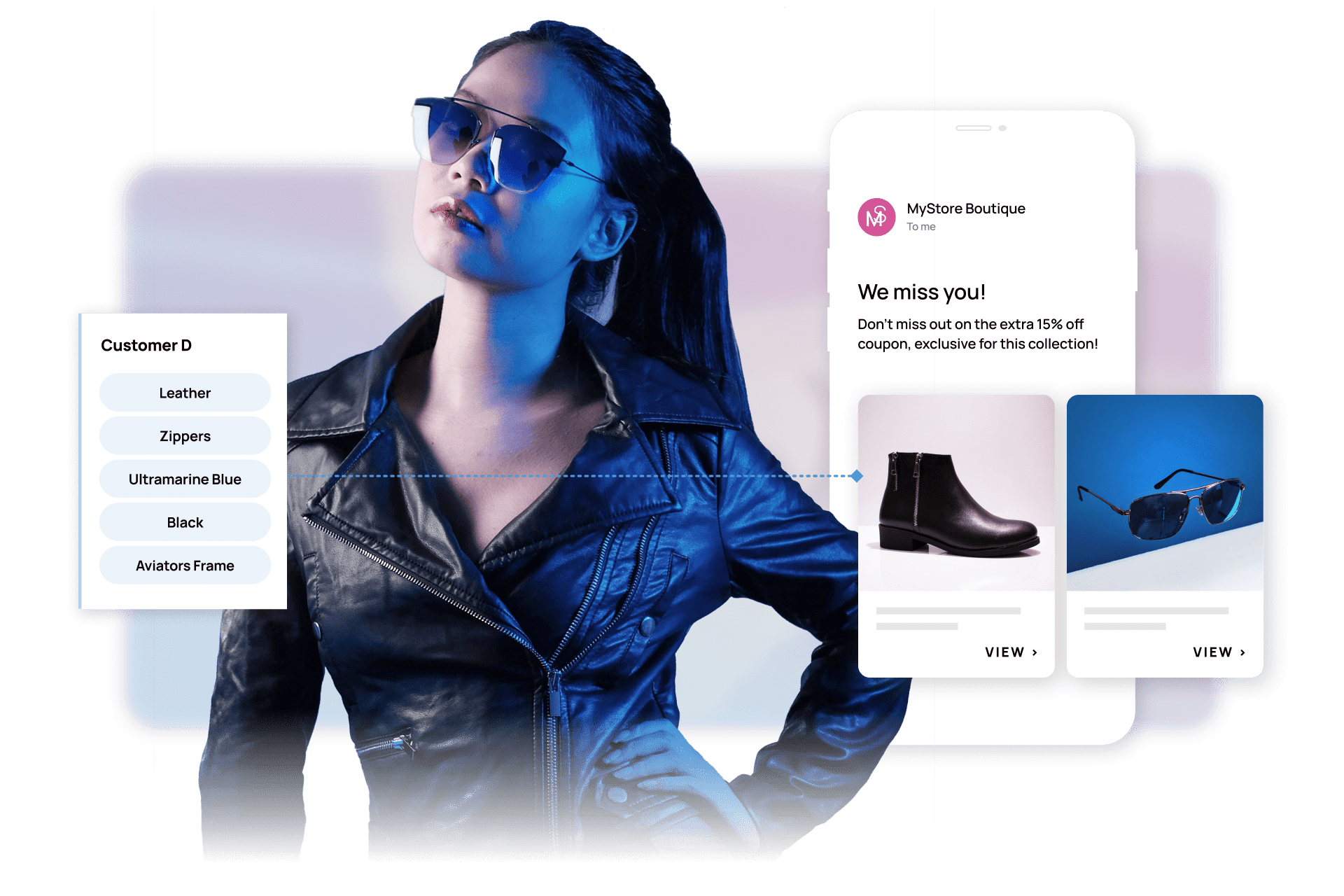 Recover more abandoned carts with personalized messages
Re-marketing via SMS, email and chatbots is extremely effective and even more so with 1-to-1 personalization from your first-party data.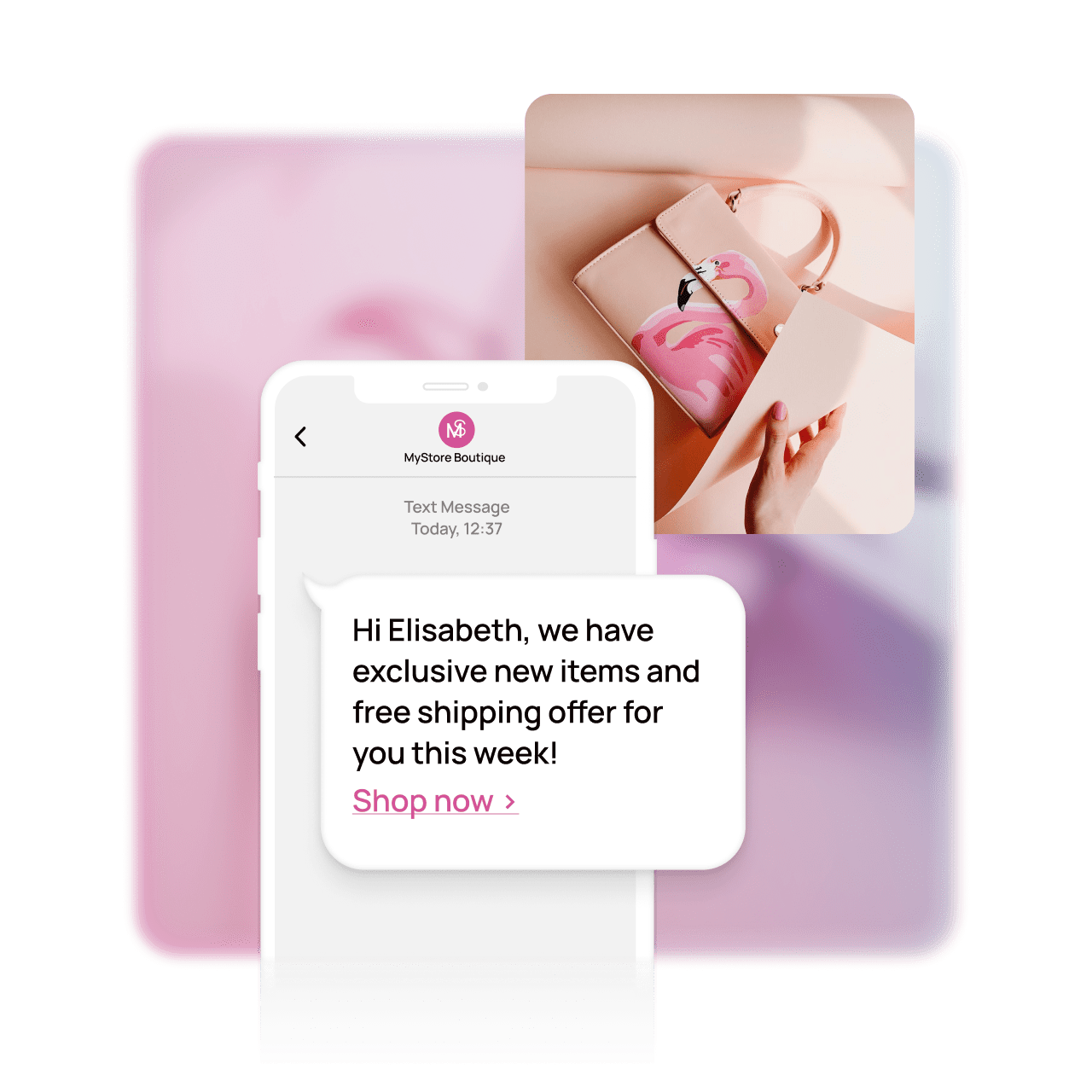 SMS
Shoppers are more likely to check SMS than email while they're mobile and conversions are even more likely with the personal touch.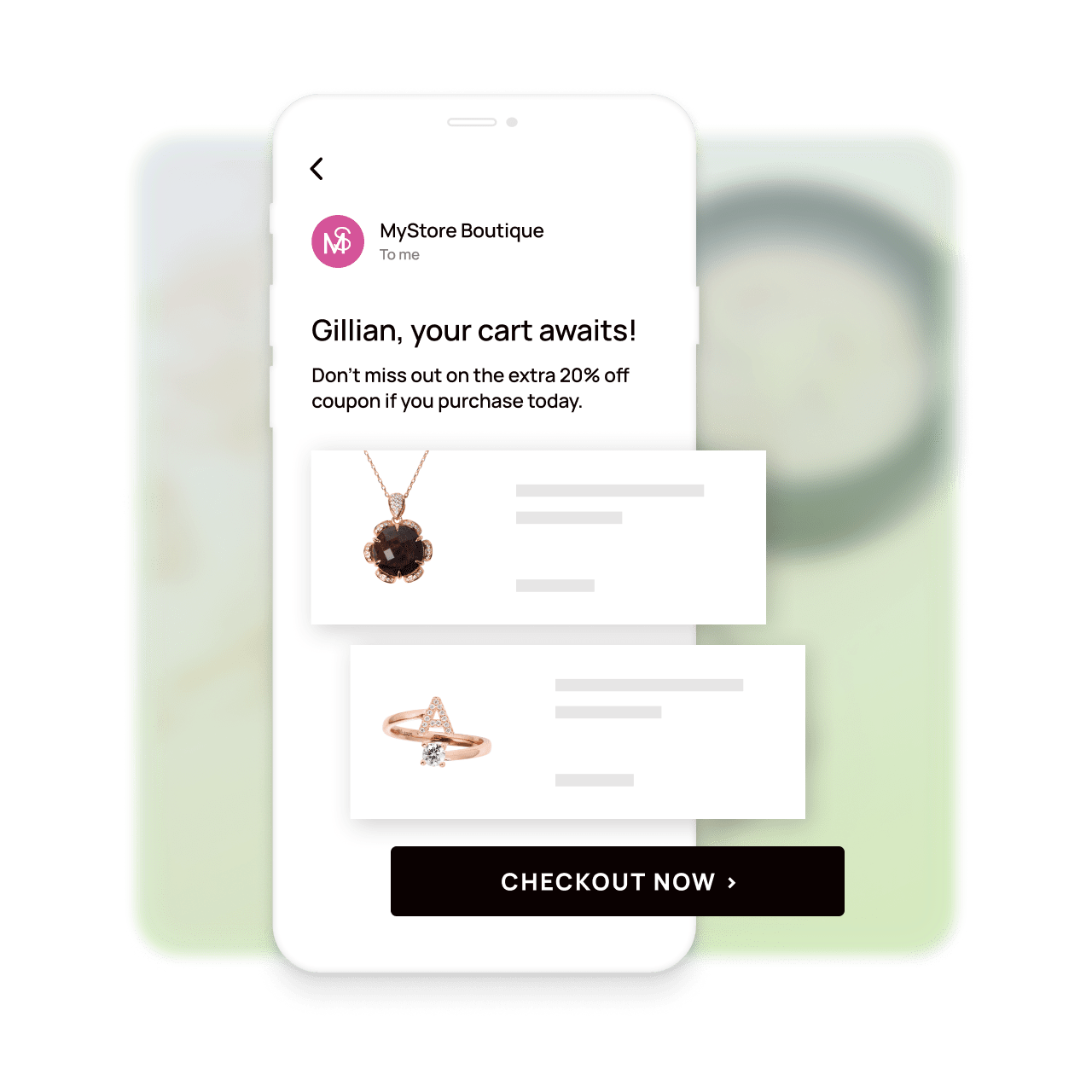 Email
Inboxes are overflowing nowadays but sending true 1-to-1 personalized messages to shoppers who abandon carts still converts at 11%.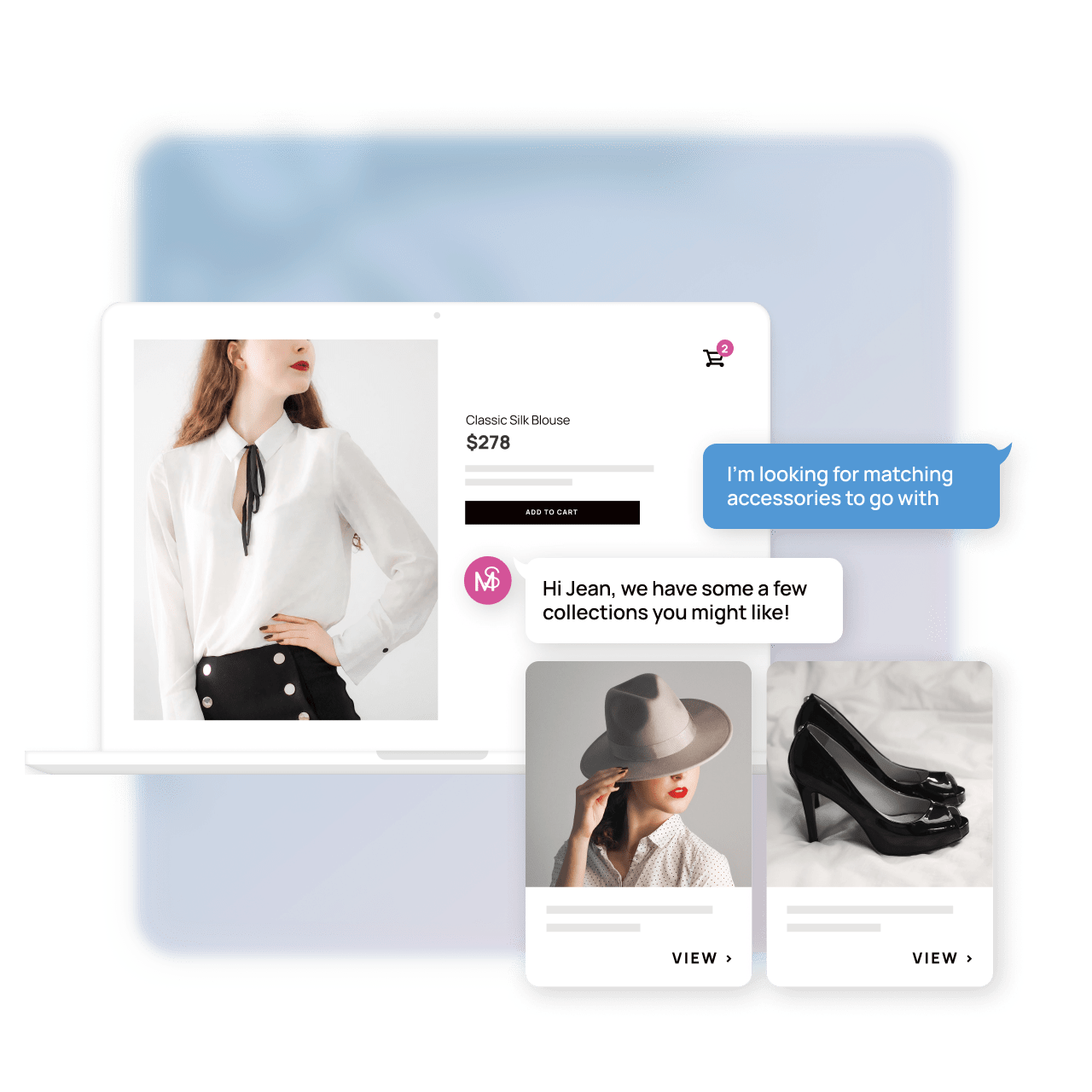 Chatbot
You can customize offers according to products your shoppers previously interacted with on your website, especially on your check-out page.
Rosetta.ai personalized marketing insights can be used via top ecommerce messaging apps
We passionately serve clients in apparel, cosmetics and accessories. Their success is our success.