Alice Li, Forbes 30 Under 30, Retail and Ecommerce
Rosetta AI COO Alice Li in Forbes 30 Under 30 for Retail and Ecommerce
Rosetta AI Co-founder and COO, Alice Li, joins prestigious list of top retail and ecommerce leaders of tomorrow, continues developing her preference analytics-based tools for fashion and lifestyle.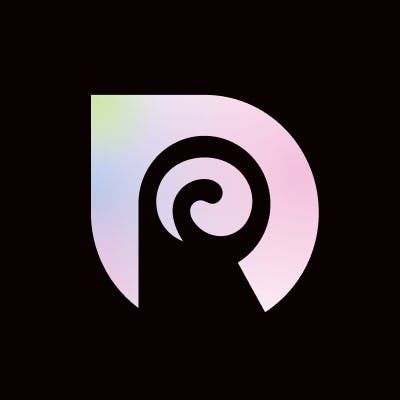 The Rosetta.ai Team
May 25th 2023 • 2 min read
FOR IMMEDIATE RELEASE
Rosetta AI Co-founder and COO, Alice Li, Listed in Forbes "30 Under 30" for Retail and Ecommerce
[Taipei, Taiwan] – Alice Li, Chief Operating Officer of Rosetta AI, has been included in the Forbes "30 under 30" retail and ecommerce list. This annual list features stand-out entrepreneurs from around the world who have made a big difference at a young age. Alice Li's inclusion in this group is due to her inspiring leadership of Rosetta AI and her data-driven ecommerce solutions for fashion and lifestyle brands.
A former designer, Li launched Rosetta AI in 2017, along with co-founder and CEO Daniel Huang. The SaaS business offers a 1-to-1 personalization platform that lets online stores identify what customers want and promote products accordingly. More than 2000 ecommerce sites use Rosetta AI, including French cosmetics brands Lancôme and L'Oréal. Clients see immediate increases in site-wide engagement and checkout conversion rates. Average client revenue increases by 15%. Last year, the startup raised $2.4 million in a pre-series A funding round.
As COO of Rosetta AI, Li has played a critical part in the company's rapid growth and success. Her positive mental attitude and authenticity have guided the Rosetta AI team on their mission to put people at the heart of the shopping experience. The team has created a powerful ecommerce tool that helps businesses get attribute-level preference analytics from first-party data, and then present exceptionally accurate product recommendations for their website visitors.
Li's inclusion in the Forbes "30 under 30" list is a testament to her entrepreneurial spirit and relentless pursuit of innovation and growth. Her solid foothold in Taiwan and SEA is a stepping stone to her goal of expanding globally in 2023 and beyond.
Learn more from her entry on the Forbes 30 under 30 list.
About Rosetta AI
Rosetta AI is a revenue amplifier for fashion and lifestyle ecommerce, using shopper preference data to improve product discovery with 2x click-through rates and 3x check-out conversion. The company's personalization platform excels for both Enterprise and SMB use. It lets Clients understand which product attributes are most loved, and then empowers their websites to recommend the right product to the right shopper at the right time.