1-to-1 personalized recommendations both onsite and off
Top websites nowadays go to great lengths to make one-to-one connections with shoppers. The ideal is to make the online experience more like the in-store service that Ashley herself would provide to a regular customer that she knows really well.
Rosetta.ai filters visitor data from their website's customer browsing behavior, demographics, and previous transactions. Individual preference profiles are automatically created for first time visitors and then updated whenever they return.
Meanwhile, machine learning annotates the product catalog images with fashion-optimized tags including favorite colors and over 30 other attribute preferences (material, neckline, sleeve, etc.).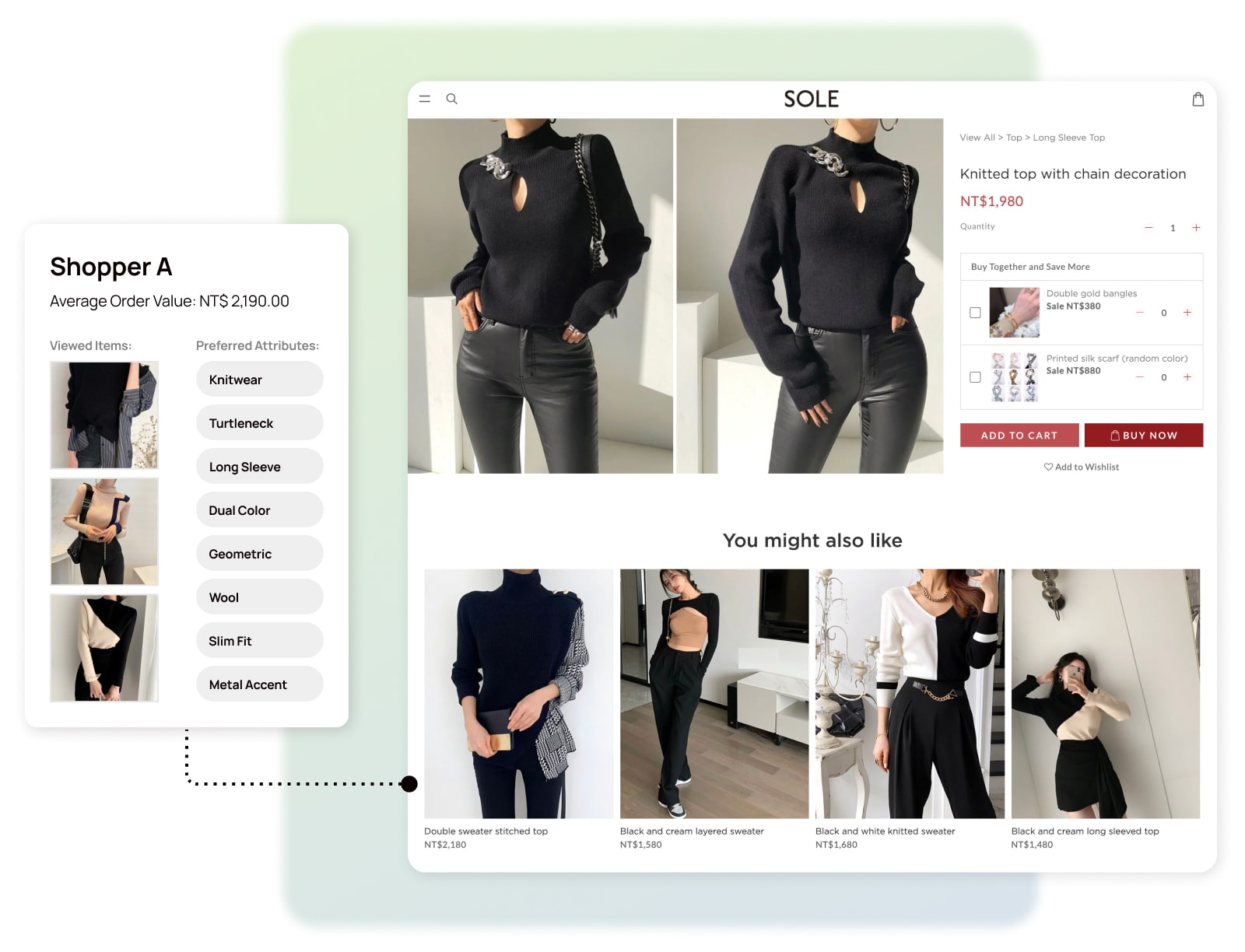 Then personalized product recommender boxes can be installed on whichever page Alex chooses. He currently uses them on his homepage and product details page to increase conversions and make more cross-sells.
1-to-1 remarketing
After shoppers have left the SOLE website, Alex can set up email outreach for promotions that have attributes matching items previously purchased or viewed.
For example, if a black sweater with long sleeves was viewed on the website, an automated email offer can be sent featuring items that were previously viewed. Individualized preference profiles can also be used to send personalized reminders via SMS or instant message.