When it comes to fashion ecommerce and especially product page design, there's plenty to learn in Korea. Live streaming and social commerce create traffic and sales, but at the end of the line, the branded website's product page remains an essential driver and K-fashion web designers are masters of it.
K-pop and K-fashion
K-Pop exploded into being when censorship in pre-1990s South Korea loosened and rappers Seo Taiji and Boys became famous. 30 years later, K-Pop has transcended world music, art and especially fashion. K-Pop/K-Fashion icons, Black Pink sell out areas and appear on the cover of Elle.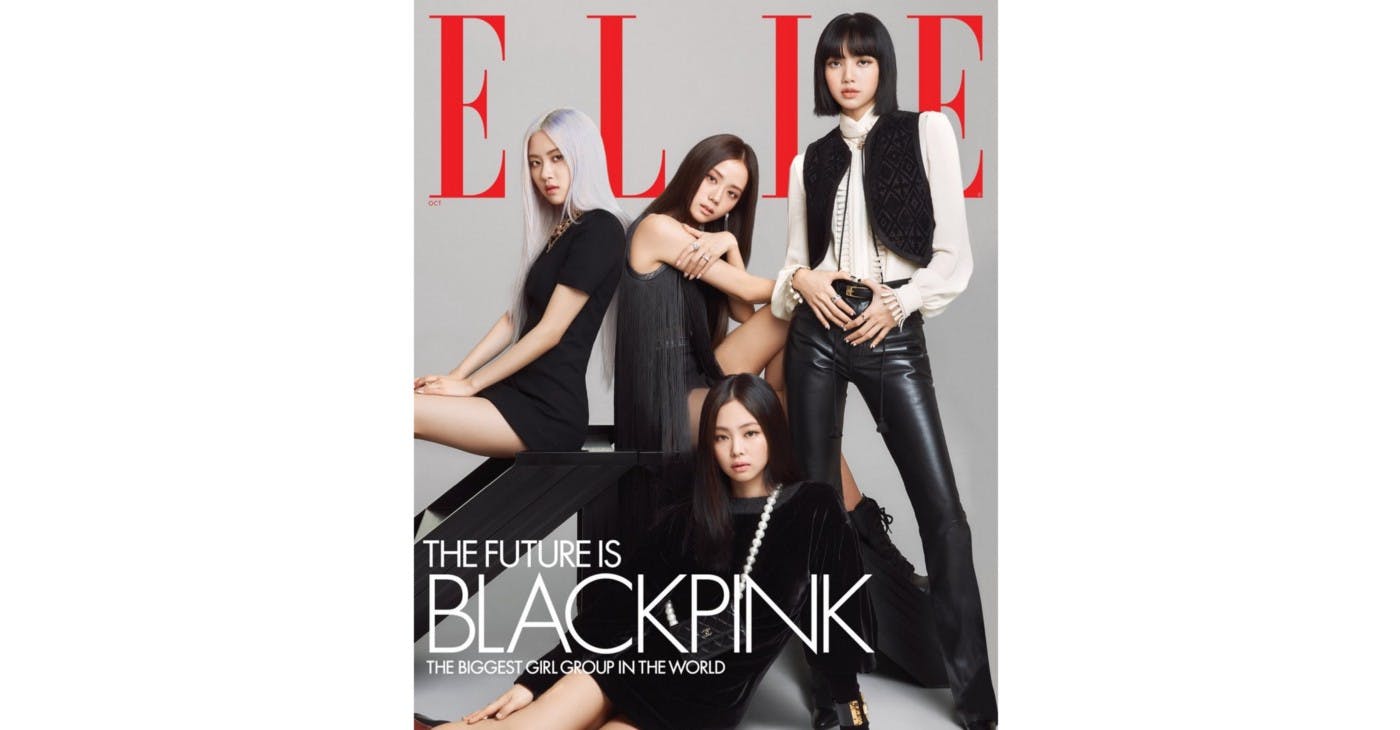 K-Fashion is now a juggernaut influencing not only streetwear but high-end luxury as well. The passion is real and the competition fuels big business. Even Samsung has a fashion brand!
From design to marketing to ecommerce, Korean fashion brands are extremely thoughtful about what they do and fully committed. Read on as we explore cross-selling tactics on product detail pages of 10 big K-fashion sites.
Cross-selling on product pages
On the top K-fashion sites, a PDP (product detail page) often features top models and high-quality product photography presenting an endless amount of eye-candy for fashion hungry shoppers to scroll through.
The usual fashion ecommerce website best practices abide:
Inviting CTAs
Highly-detailed sizing chart with augmented reality
Well-defined availability
Plenty of positive reviews
Passionately written descriptions
Clear shipping costs and return information
But on many a Korean product detail page it's all about the cross sells made with product recommendations. All sites have them in some way, shape or form.
Technique and wording vary but they all serve the same essential function: to increase average order value.
What follows are short intros to each of these wide-ranging Korean brands and then a description of each cross-sell method.
(1)CHUU
CHUU promises "to make the dream of being 25 forever a reality," with apparel and accessories that are cute, lively, sexy and expressive. The CHUU website product pages feature Korea's most noticeable models and impressive emotional marketing to their forever-young female demographic.
The CHUU product pages showcase are super easy to read with high-quality images, short product descriptions, product availability and simple color/size selection. The model wears CHUU clothes and accessories from head to toe and the PDP cross sells all of it on the Related Products recommendation component.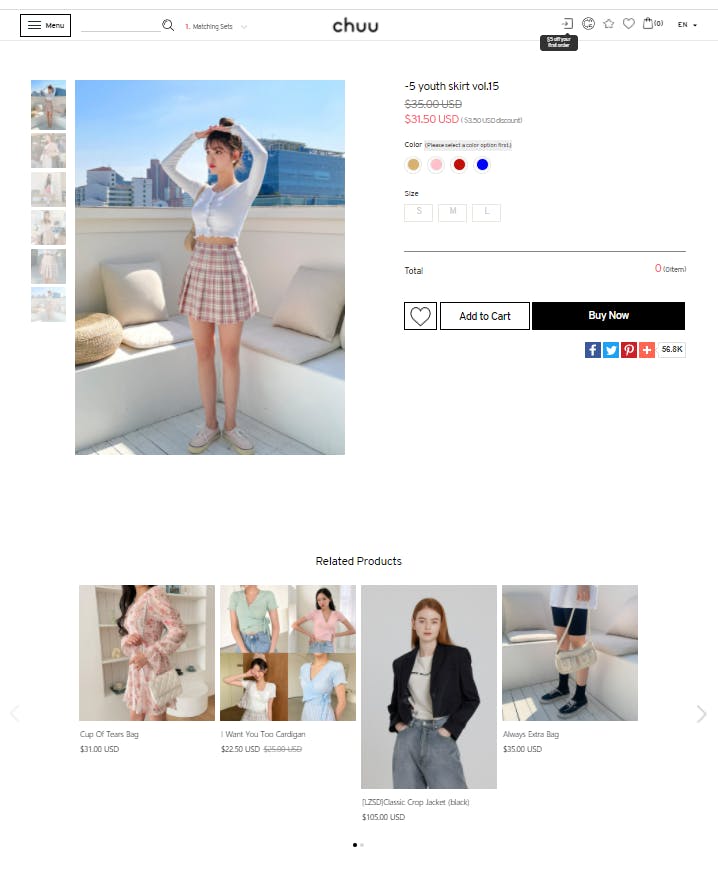 Along with the -5 Youth Skirt Vol. 15, the CHUU PDP cross-sells Related Products such as the Cup Of Tears Bag and the I Want You Too Cardigan.