Shopping for different brands on a single website continues to gain popularity in Asia as brand loyalty continues its decline worldwide. People like to mix it up, that's just the way it is. In China alone, over 1000 multi-brand retailers have opened in the last 10 years.
Another part of the appeal is the convenience of one-stop shopping. Marketplaces like Tmall, JD, Laszada and Shoppee continue to make it fast and easy, but shoppers crave more.
They want a thoughtfully curated brand mix that reflects what's hanging in their own closets, and plenty of multi-brand fashion retailers across the region have figured out how to give it to them.
But more importantly they want to enjoy their time shopping! The sites on this list have put time and effort into delivering just that.
Some of their tricks include:
Creating collections for specific segments
Inviting customers to contribute their own collections
Providing a real sense of community amongst shoppers
Personalizing recommendations along the customer journey
Keeping it fresh, regularly introducing new products
Finding innovative (and fun!) ways to ensure good sizing
Offering smart search options that make it easy to find products
Presenting products with highly engaging writing and photography
The following list of 30 influential multi-brand ecommerce sites are from Korea, Japan, Taiwan, Hong Kong, Singapore, Malaysia, Thailand and Indonesia.
Note the ways they engage their shoppers and deliver customer experiences that keep us coming back for more!
Korea
(1) CODIBOOK
CODIBOOK is a Korean fashion ecommerce website that has over 70 different online retailers and more than 170,000 items. The CODIBOOK brand features several outfit combinations that are updated every day to provide customers with inspiration for their outfit styles. Furthermore, CODIBOOK also allows users to create their own personal outfits using the app or website and share them on their own social media platforms to be part of their community.
CODIBOOK uses AI-driven personalized marketing that's optimized for fashion ecommerce on their product page. With computer vision trained by fashion industry experts, CODIBOOK is able to show shoppers exactly what they want to see in real time and convert more cross-sells.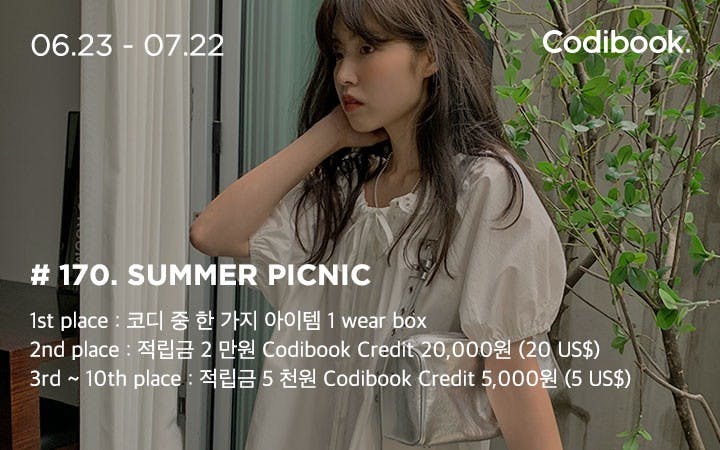 (2) ÅLAND
ÅLAND sells Korean clothes, shoes, bags, stationery items, and cosmetics. They appeal to a wide variety of fashion cultures because the work with a diverse assortment of new and established fashion designers. ÅLAND's items are mainly affordable, with prices slightly lower than those of designer brands, but customers still appreciate the general high quality of the product line and the meticulous attention to detail.
ÅLAND's product pages display an endless amount of product images, thorough product descriptions, highly detailed sizing and information about delivery and returns. They leave absolutely nothing to question.
(3) KOODING
KOODING is an ecommerce website known for Korean fashion and beauty brands, but even features a few American brands. Their in-store clothing is American California Street Casual style for both adults and kids. They boast an impressive reach with a global fashion online marketplace connecting 2 million local fashion brands with 2 billion millennials! KOODING does more than just a Korean fashion, they also provide instant access to the best in K-beauty products, K-pop albums, jewelry, and accessories.
KOODING's coolest CX initiative is to invite customers to share their outfits on social media to be part of their community. Onsite they offer first time visitors pop-up style discounts while browsing and then on their product pages personalized recommendations help shoppers find exactly what they're looking for.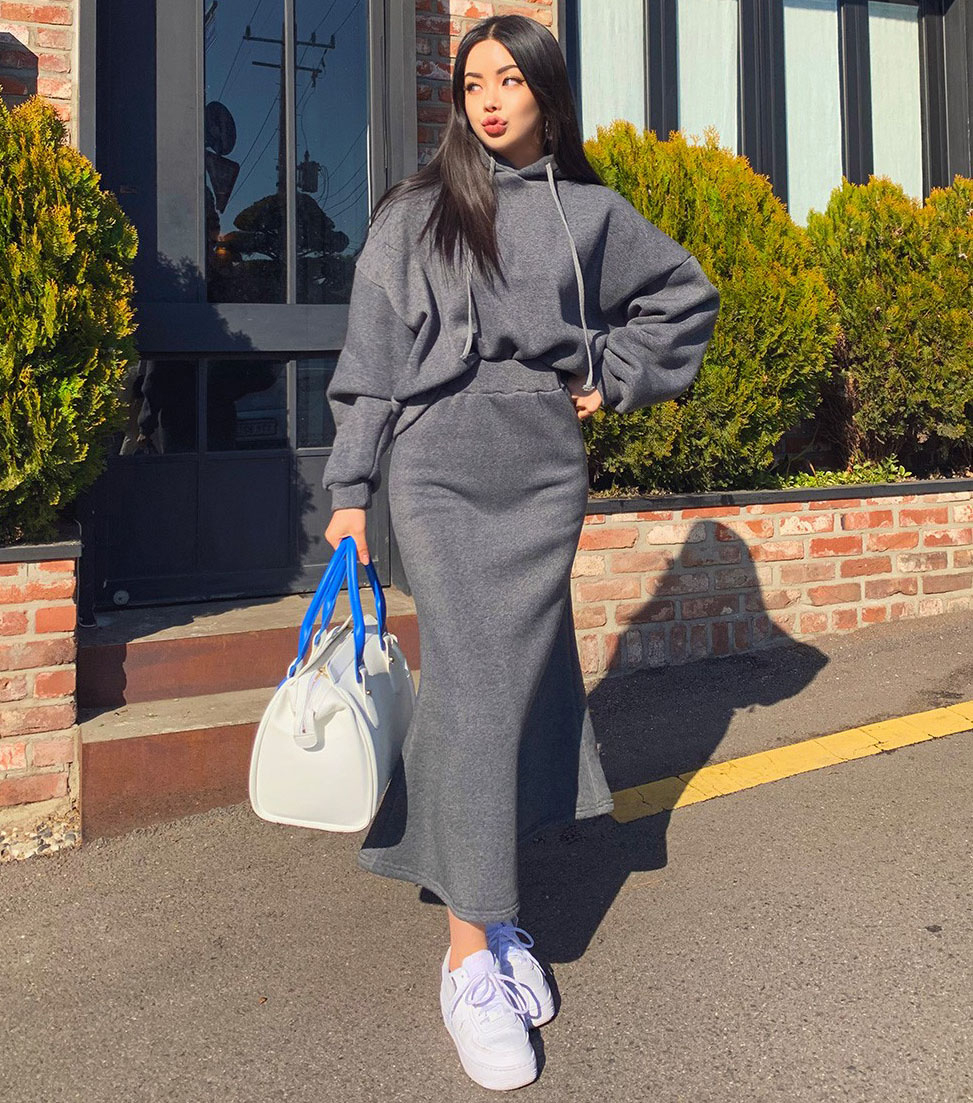 (4) SOMETHIN' SWEET
SOMETHIN' SWEET, is a Korean fashion site, operated by PPB STUDIOS, a famous Korean fashion group. They feature the hottest Korean fashion brands for girls and young ladies alike. In addition to clothing, the website also has makeup brands, contact lenses, accessories and a lot more. Their mission to spread the love of Korean fashion around the world has been a smash hit! Droves of young women devote their shopping time to SOMETHIN' SWEET because somethin' about it is working!
SOMETHIN' SWEET invites customers to write comments and leave photos on their product pages. Besides that their PDPs feature the most attractive models and the most professional photography money can buy. The overall effect ensures a stunning visual experience for shoppers on every page. Besides the imagery though, they put time and effort into dreamy product naming like the "suddenly everywhere long sleeve top" or the "a lot to handle denim jeans."
Japan
(1) BAYCREW'S STORE
BAYCREW'S STORE is a Japanese fashion ecommerce website which includes many brands that are popular with Millennials and especially Japanese office workers, who don't mind paying above average prices for high-quality clothes. BAYCREW'S uses lots of high-quality photos of their clothes and the details are very clear. In order to let customers know more about the fit, BAYCREW'S employees provide comments on the clothes they tried on.
Product pages feature multiple detailed product descriptions with high-quality images as well as a short video of staff introducing clothes.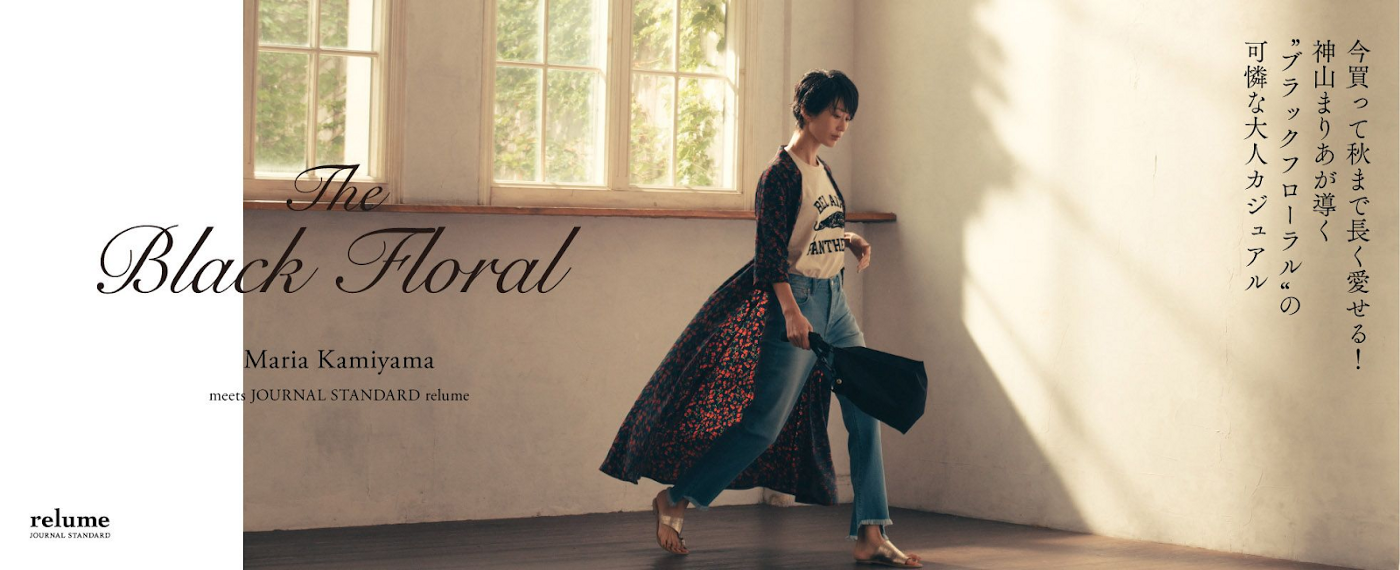 (2) URBAN RESEARCH
URBAN RESEARCH was founded in Osaka in 1989. URBAN RESEARCH's clothing is practical yet sophisticated, with a casual feel and high attention to detail. In recent years, they have also responded to the demands of the United Nations Earth Summit SDGs (Sustainable Development Goals) by using eco-friendly materials and minimizing production, hoping to go further in the apparel industry while caring for the environment.
Shoppers can see multiple views of each product, read and write reviews, and get inspiration from the staff's outfit recommendations.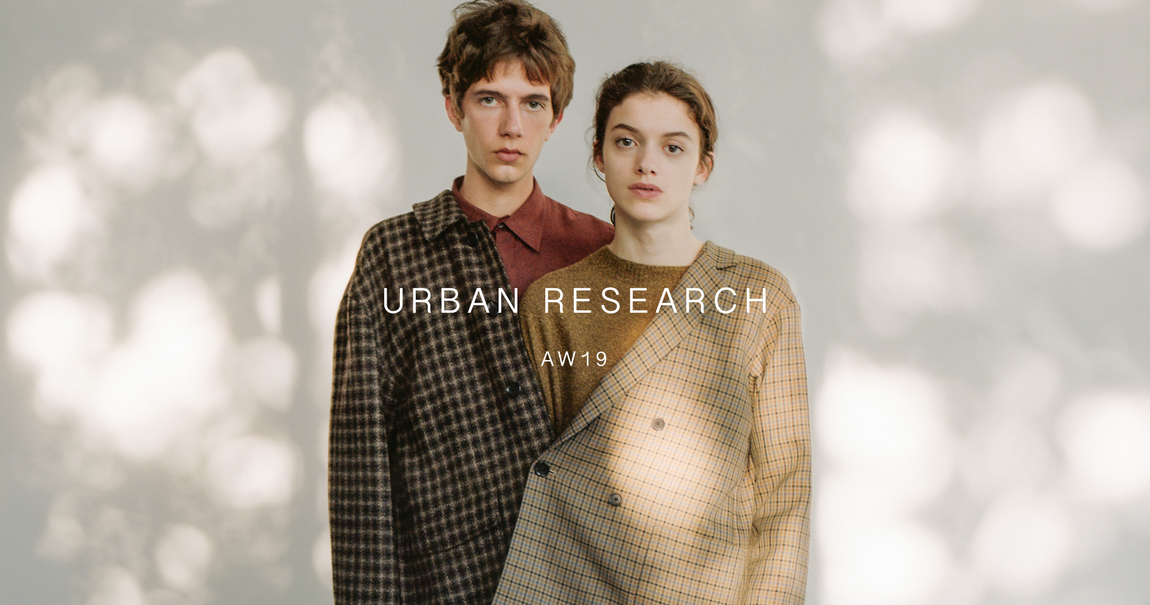 (3) DOT.ST
DOT.ST, a Japanese fashion online shopping site operated by ADASTRIA, a fashion company with more than half a century of history. Their product line includes Japanese young ladies' apparel, kids' apparel, Japanese lifestyle groceries, and other retail businesses. The target consumers are young men and women who put super high value on fashion.
DOT.ST makes sure there are many customer reviews and excellent images on their product pages to increase their reputation and give shoppers the feeling they are part of something larger.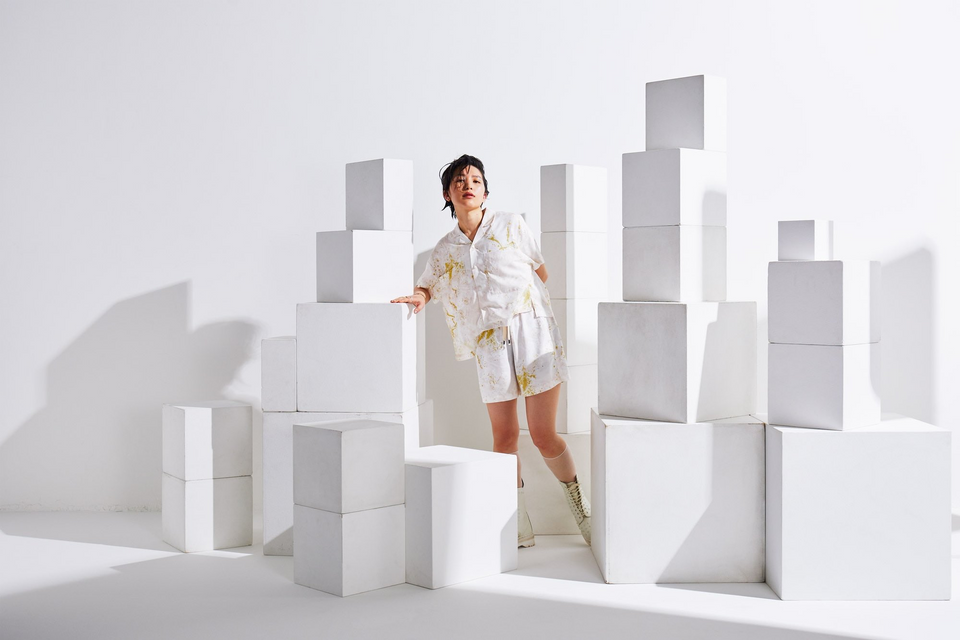 (4) BEAMS
The BEAMS apparel brand features a combination of casual, personalized street, and American styles. Their product line includes clothing, home decorations and records. They even have their own branded line of clothing. BEAMS style is full of personality, echoing the characteristics of young people who love to express themselves. This feeling has attracted many fans.
The most unique feature is BEAMS their extensive product tagging that lets customers can find items more easily using onsite search.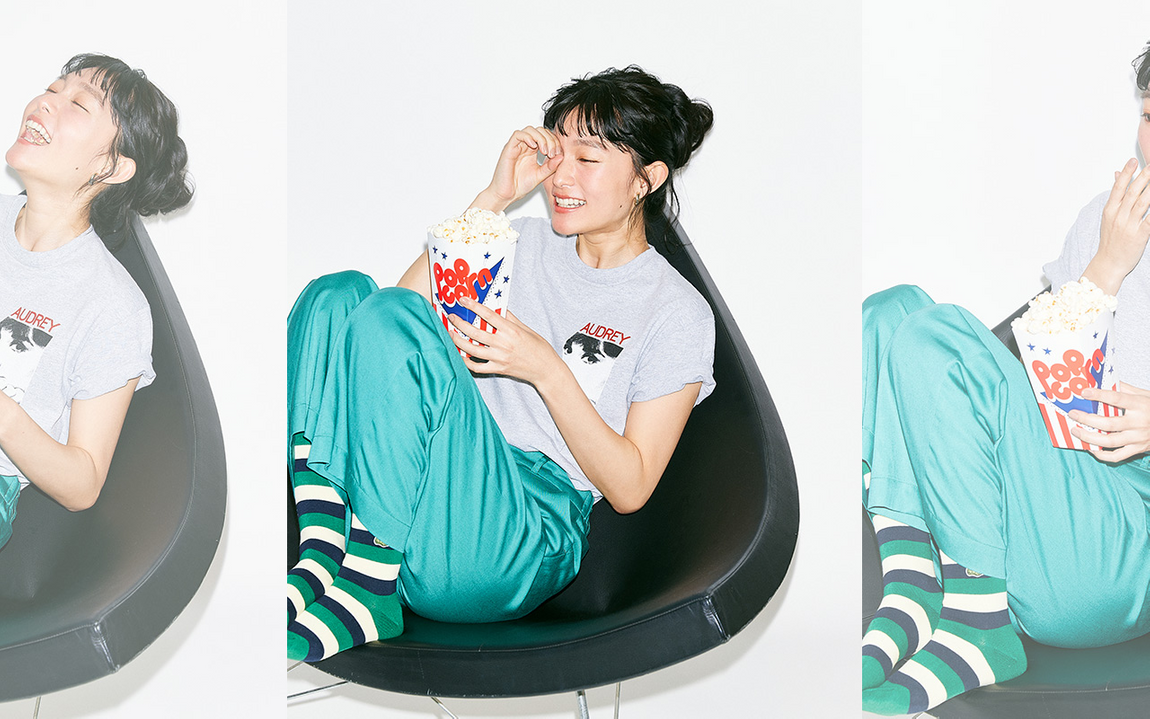 (5) UNITED ARROWS
UNITED ARROWS is a Japanese fashion ecommerce website. In 1989, Mr. Rie Shigematsu, the founder of UNITED ARROWS, left BEAMS with more than 30 of his colleagues and founded UNITED ARROWS. The UNITED ARROWS apparel brand features a combination of classic, textured, Japanese, and Western styles curated for customers who are eager to find ideas to make their lives more fashionable.
UNITED ARROWS has a blog on their ecommerce site, regularly posting content related to the products, such as top 10 most popular apparel in the last week.

(6) PAS CLOSET
The PAL CLOSET apparel brand features neutral and simple, affordable and high quality, American and European apparel styles. Its brands span apparel and grocery, daily-use sundry goods, men's and women's apparel, and it has a leading position in the affordable apparel industry. In recent years, PAL CLOSET has developed high-priced clothing as well, covering both casual and formal styles gradually.
PAS CLOSET's product page features multiple product images and detailed product descriptions. Shoppers can use visualization tools to zoom in on clothing products and view them in different colors.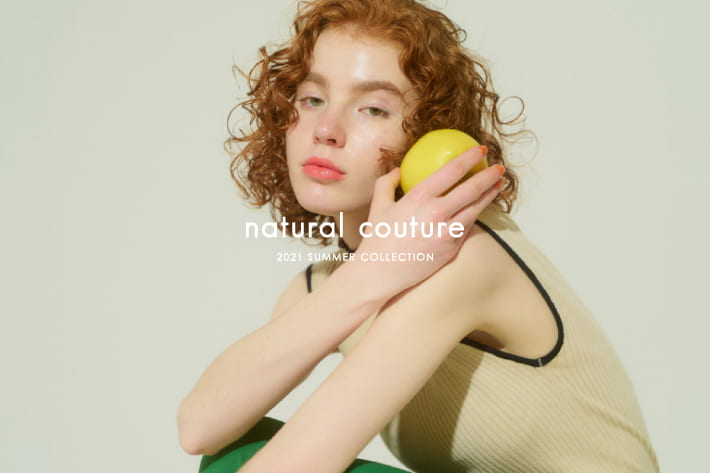 Taiwan
(1) ASPORT
ASPORT is a Taiwanese fashion ecommerce website k
nown for its upscale multi-label brand retail experience and it is dedicated to bringing in the foremost recognized sports brands from around the world, and keeping Taiwanese up to date with the latest fashions from Europe and America. The ASPORT brand features a combination of fashion, fitness, wellness, and technology.
ASPORT's products page recommends related products to customers to encourage them to add additional items to their cart.

(2) CHENCHUN
CHENCHUN Boutique is a Taiwanese fashion ecommerce website launching new designer brands from all over the world. Many items are sold exclusively at CHENCHUN Boutique. This brand makes a point of creating a new era every season, with ground-breaking feminist consciousness as a core concept, and as a management philosophy.
Beneath CHENCHUN's attractive banner design, its product page recommends related products to customers, easing discovery and reducing friction along the customer journey.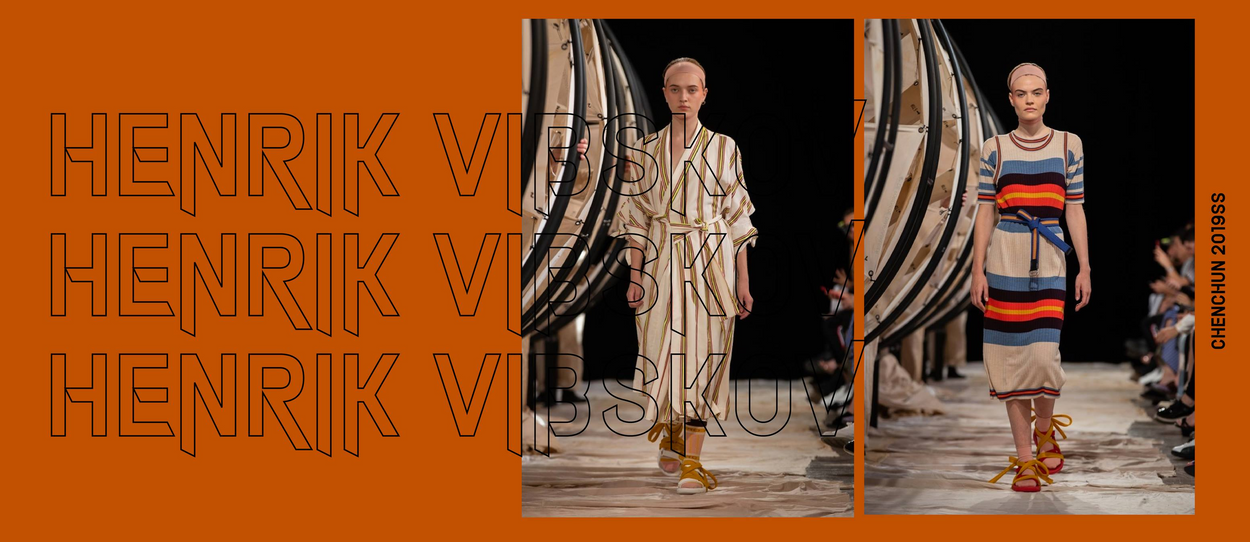 (3) PLAIN-ME
PLAIN-ME is proudly Taiwanese with a fascinating story on their home page. In the beginning, they only had an online shop, and later opened a physical store. PLAIN-ME is on of the view few stores in Taiwan that has homemade and selected products. From design, procurement to production, PLAIN-ME upholds the concept of smart casual and extends a series of creative projects to inspire everyone's desire for good living and quality fashion.
PLAIN-ME tells a fascinating story on their about page, check it out! Their product page features "Guess you also like" personalized recommendations to make shoppers interested in other products.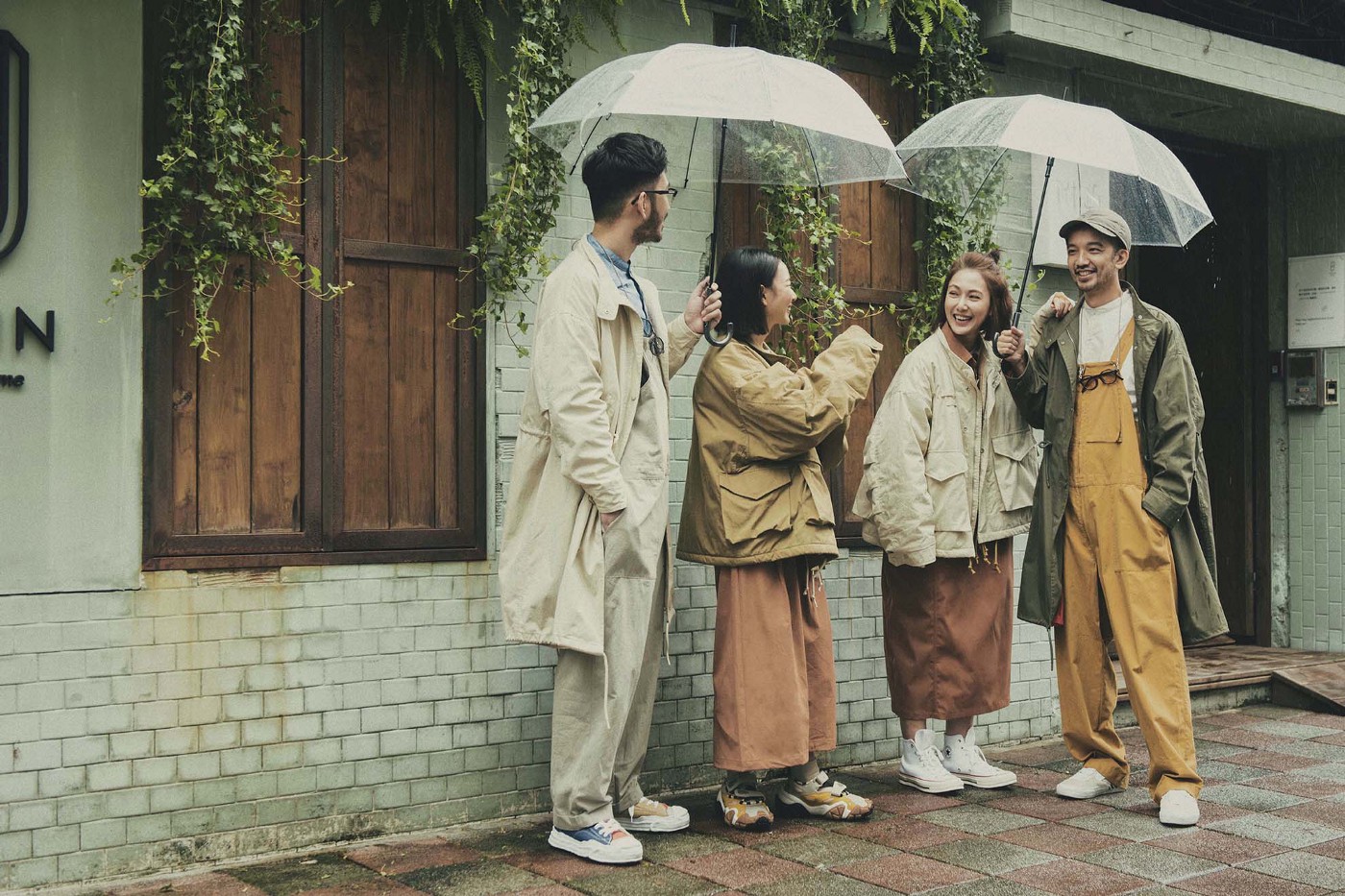 (4) GROOVY STORE
Founded in 2004, GROOVY STORE is located in Taipei and in addition to quality brands from Japan, America, and Europe, they also feature Taiwanese designer brands and unique handmade products. Although they come from different brands, the store's products are united by a common aesthetic characterized by a clever mix of military, workwear and casual pieces, plus carefully selected vintage items and accessories.
GROOVY STORE's product pages feature detailed product descriptions, related products, and customer reviews. Moreover, it offers handy options for languages and currencies.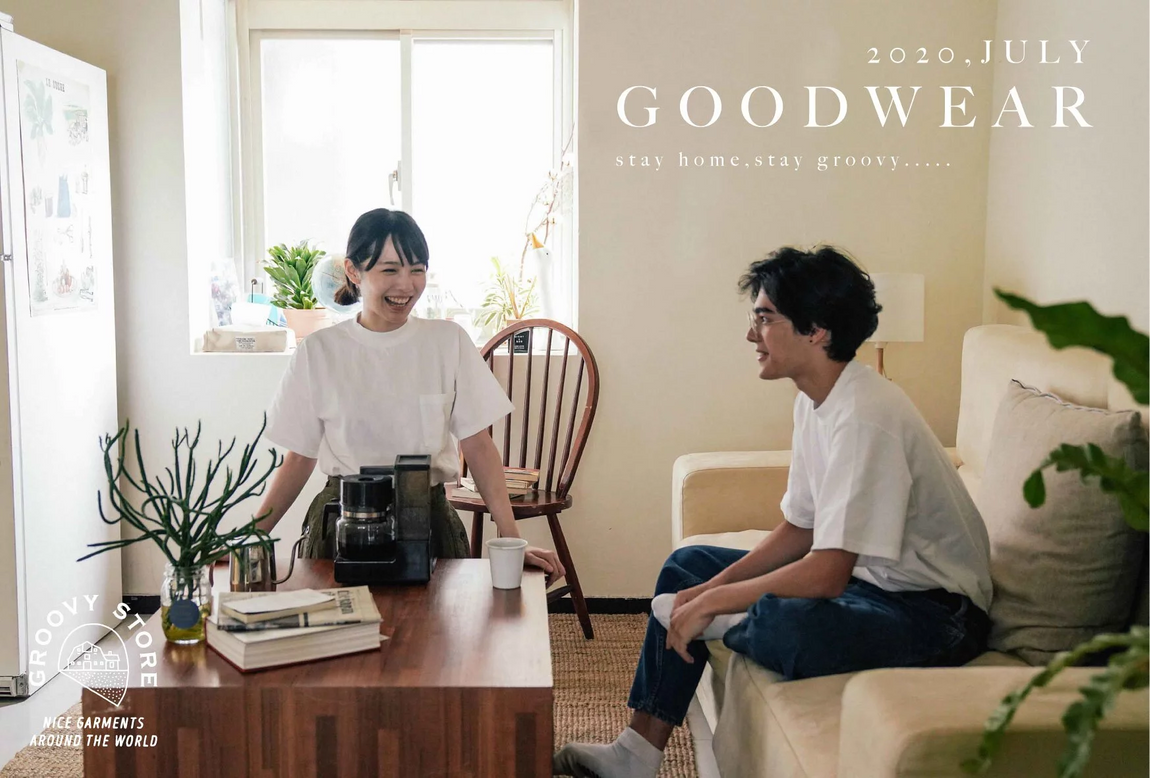 (5) NE.SENSE SHOP
Founded in 2013, NE.SENSE stands for "Necessity Sense" and features items is a fashion retailer operating both in its retail space and online store. NE.SENSE draws inspiration from the relaxed and comfortable cuts commonly preferred by Asian monks and old Taiwanese men, delivering new meaning to these classic motifs by styling the traditional looks with modern tailoring and top-notch fabrics.
This attractively designed homepage features high-quality photography as well as alluring video to grab their visitor's attention, impress them and convert them!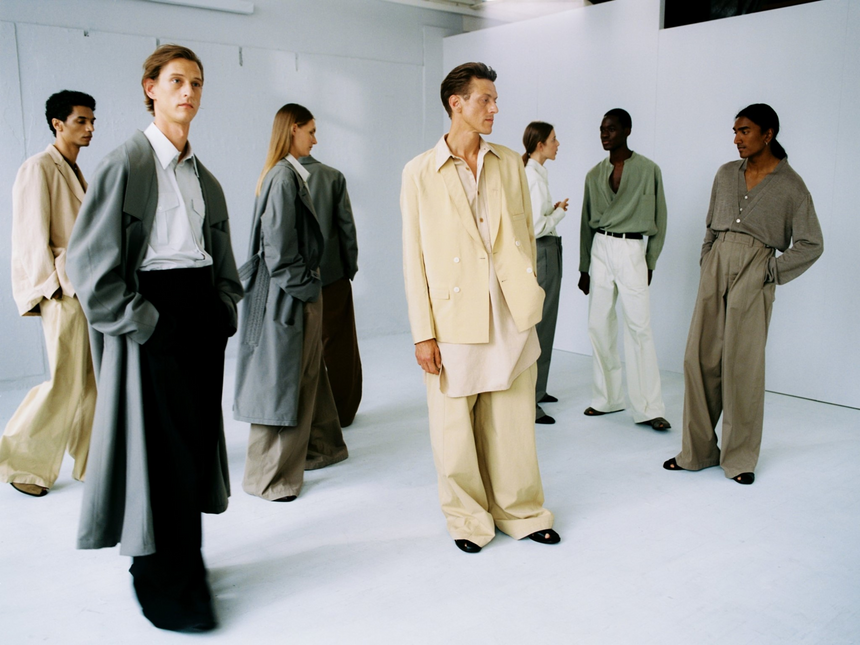 Singapore
(1) ACTUALLY…
Out of Singapore, ACTUALLY… is a multi-brand fashion ecommerce website founded in 2005. Their fun and quirky boutique style features hip brands like Fjällräven, Keen footwear, and Chums. There's a cool and casual honesty to the website's dialogue with it's visitors. Their goal is to curate a series of exciting brands to meet the needs of like-minded audiences around the world, and they've succeeded.
Actually… features a homepage design that's attractive and thoughtful with a "stories" section that introduces their brands. These well-written intros have excellent photography and give shoppers a deeper sense of what each brand is all about. When shoppers make a move to leave their site, a tastefully done exit-intent pop-up tempts first-time shoppers with a discount; on their product page a "you may also like" recommendation coaxes extra sales from shoppers.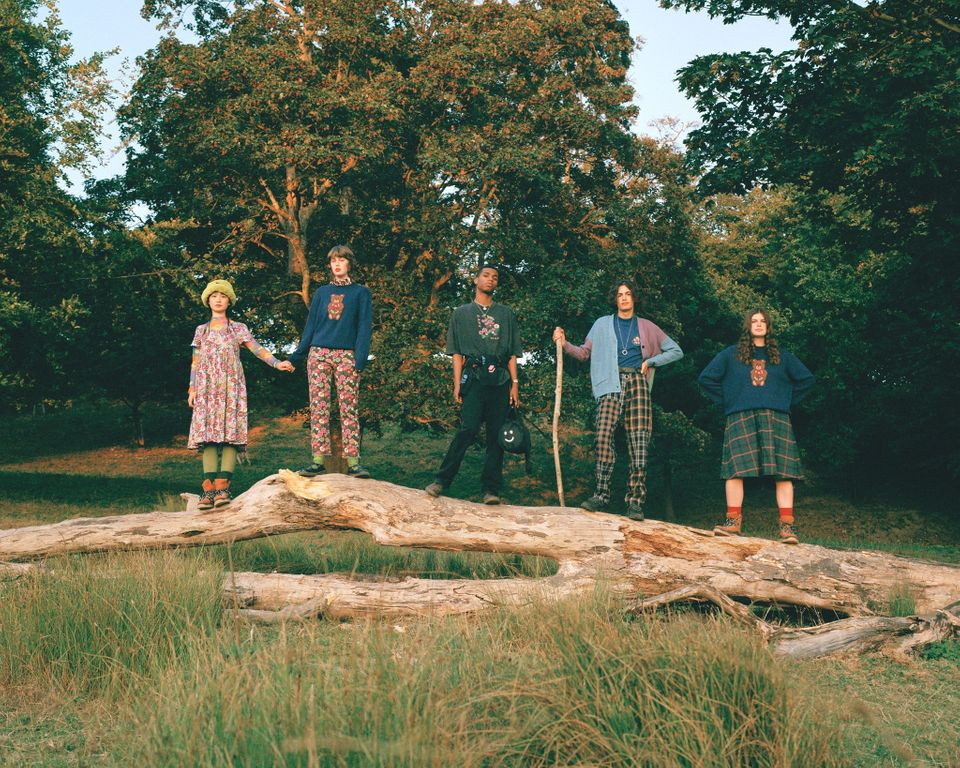 (2) CLUB 21
CLUB 21is a Singaporean fashion ecommerce website with deep roots. Founded in 1972, CLUB 21 is Asia's leading luxury fashion provider and it shows. Their experience in market development, brand protection, wholesale distribution, sourcing, and vertical retailing extends to more than 250 brands in nearly 400 stores in Asia. CLUB 21 specializes in building Asian sales markets for the world's best-known fashion brands.
CLUB 21 uses a recommendation carousel on their product page that suggests to shoppers "you may also love" one of their suggestions. Beyond that CLUB 21 uses a nice fashion-optimized faceted search bar to help shoppers find what they're looking for.
(3) MANIFESTO
MANIFESTO is a high-end Singaporean luxury fashion ecommerce website and an extremely early adopter of the multi-brand/multi-customer contemporary concept store in Southeast Asia. MANIFESTO offers some of the best brands out there for men and women and a diverse product line of truly unique fashion offerings. Along with music, art, accessories, furniture, collectables and apparel, they also provide an excellent online customer experience.
On the final leg of MANIFESTO's customer journey they encourage shoppers to add to cart on their product page. They provide a recommendation box called "you may also like." Seems to be working!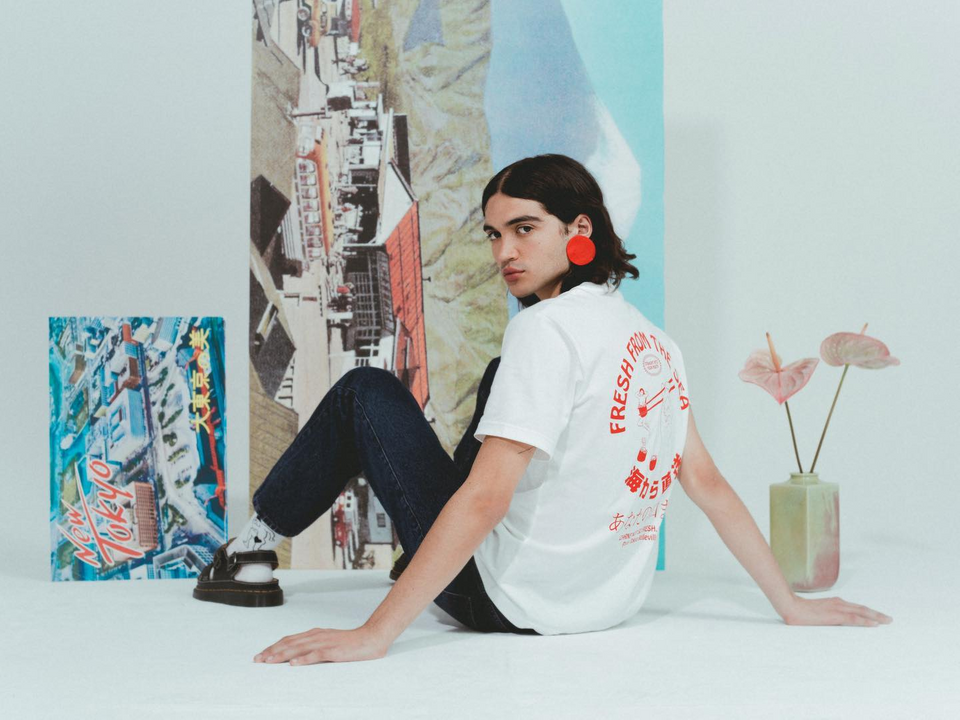 (4) L'ARMOIRE
As they state in their awesomely written about section, L'ARMOIRE is "a living wardrobe of wearables, objects & sensoria." Stationed in Singapore, this sophisticated multi-brand lifestyle curator keeps it attractive and conceptual with an intriguing mix of fashion, art and technology.
To help shoppers find what they want, L'ARMOIRE uses well-thought-out faceted search options to sort product discovery by gender, brand, category, size, color and price. Their product collections also enhance the CX with thought-provoking topics in their "dossier" section that set them way, way apart from their fashion industry contemporaries. Is it a product description or an ubercool lifestyle blog? the answer is both!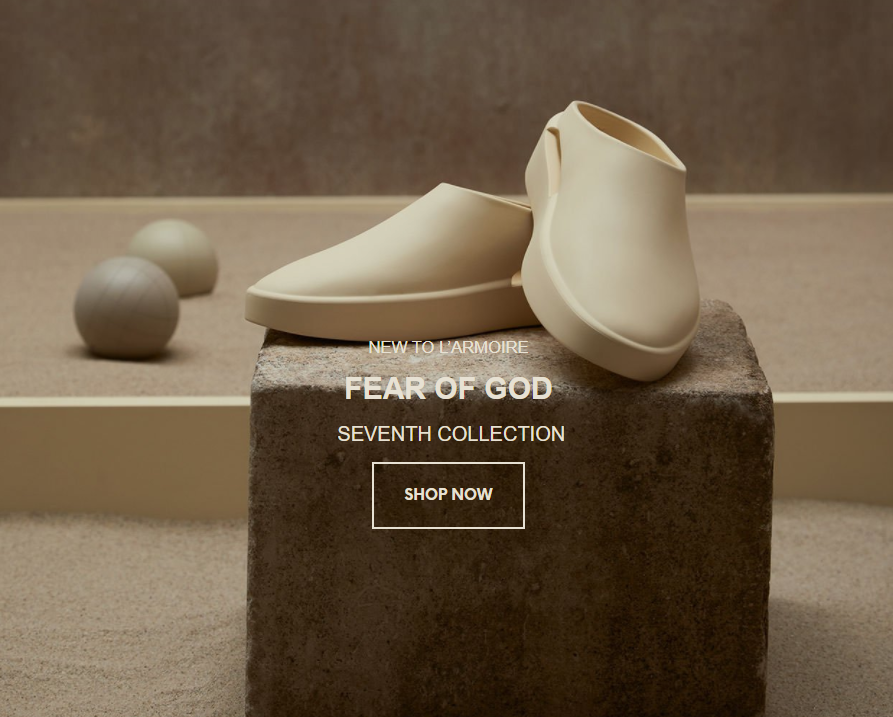 Philippines
(1) CUL-DE-SAC
CUL-DE-SAC, a Philippine fashion ecommerce website, operated by Noble House Distribution Enterprise, is a young and growing company that introduced the boutique-style instore shopping experience in the Philippines like no other. Their website also stands out amongst their competitors as a truly multi-brand concept store/culture dictator that houses luxury clothing brands, such as Dion Lee, Versace Jeans Couture, Versus Versace, Kenzo, MSGM and a whole lot more.
CUL-DE-SAC's homepage is minimalist and a pleasure to shop. Recommendations for shoppers appear on their product page so shoppers can make last minute purchases on items that match their tastes.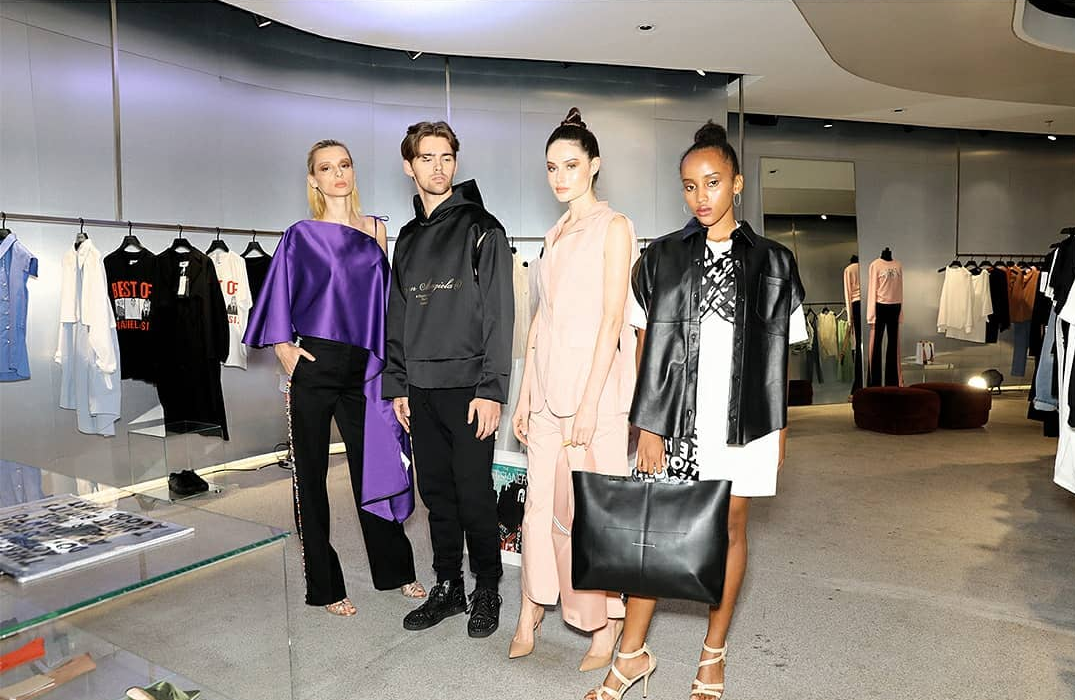 Hong Kong
(1) L CARÈNE
L CARÉNE is a Hong Kong fashion ecommerce website dedicated to providing everyday wardrobe staples from more than 40 well-loved brands. Their product line is well-rounded with clothing, handbags, shoes, home furnishings, stationery and even candles/stationary, thus covering a a wide variety of customers' needs and providing a complete shopping experience. The L CARÉNE brand features relaxed, natural and unpretentious styles and exudes a sense of fashionable beauty in its simplicity.
L CARÈNE's homepage is minimalist and shows an Instagram feed that gives visitors a sense of familiarity, while their product page features a "You might also like" product recommendation to boost average order value.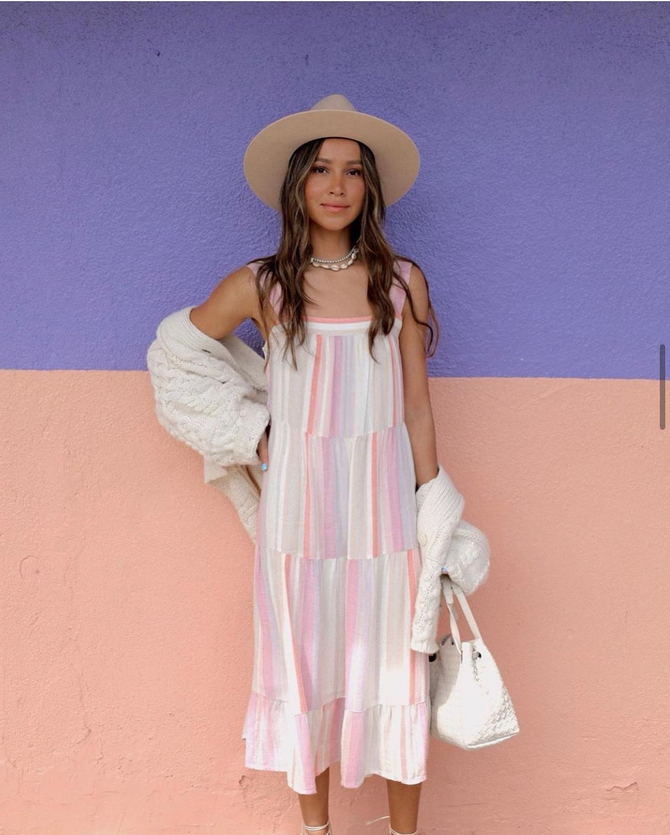 (2) I.T
I.T is a Hong Kong fashion ecommerce website that is one of the largest fashion groups in Hong Kong. Their product line includes clothing accessories, bags, and shoes. I.T's fashion brands are mainly from master brands around the world, such as D&G, Miu Miu, Jean Paul Gaultier, Dirk Bikkembergs, Cacharel, Hussein Chalayan, Anna Sui, etc.
I.T's product page features multiple high-quality product images and shoppers can use visualization tools to zoom in on clothing details.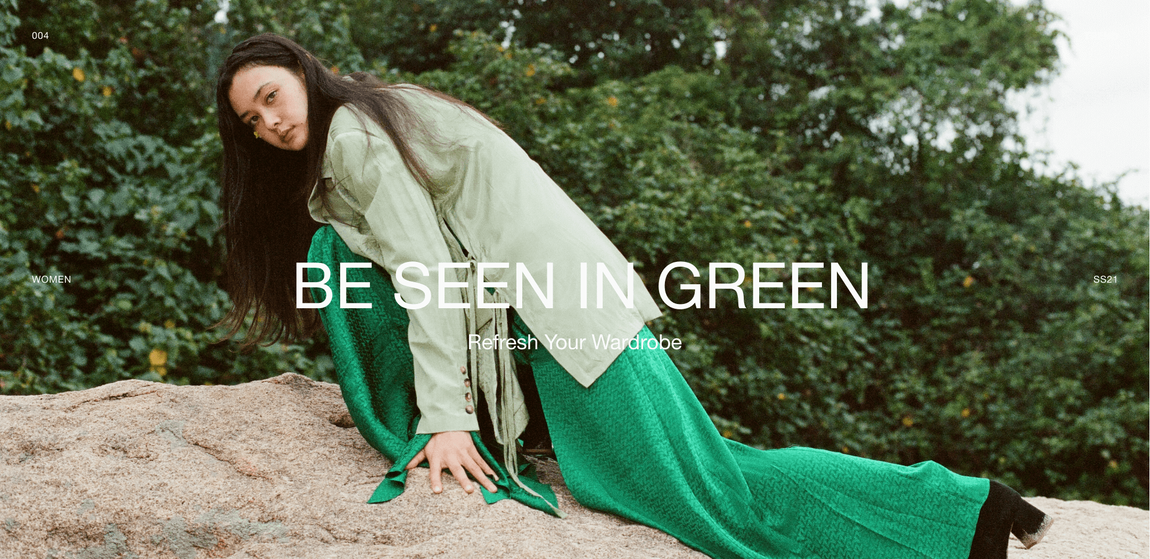 POPCORN GENERAL STORE is a Hong Kong fashion ecommerce website specializing in urban lifestyle fashion for men and women. It expanded into several growing markets across China and Southeast Asia. They also retail lifestyle products such as limited edition phone cases, skateboard decks, lighters and caps, etc.
POPCORN GENERAL STORE helps shoppers search for the products quickly. They can use faceted search to sort products by size, color, price and stock status.

Thailand
(1) SIWILAI
SIWILAI is a Thai fashion ecommerce website, known for its cool, hip, and modern Thai character. SIWILAI not only selects brands from all over the world but also has a very important local element so that the selection standard can reach a perfect balance and more diversified audience. It focuses on local management, working with villages throughout Thailand to create products that have been well received by most consumers.
SIWILAI's ecommerce site features products made in Thailand that resonate with locals and they even go as far ast to offer styles that vary from region to region within Thailand.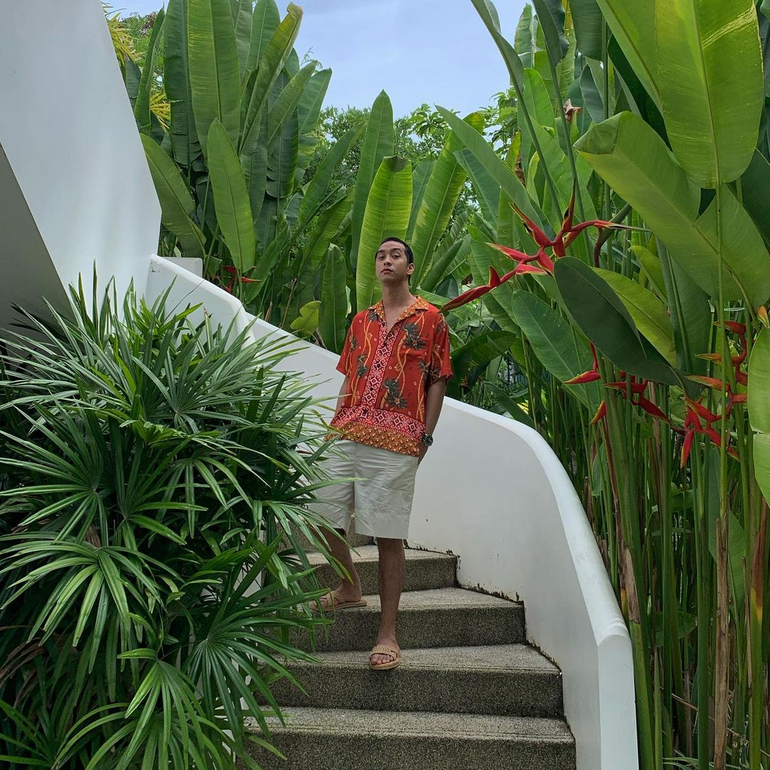 Malaysia
(1) FASHION VALET
FASHION VALET was originally a Malaysian fashion blog and retail ecommerce marketplace, and now it has developed into a regional all-access fashion design boutique platform in Southeast Asia spanning e-commerce, social media, and physical stores. They have built the brand over 10 years and its product line includes apparel, accessories, scarves, and bags and more.
The FASHION VALET product page displays high-quality product images and video introductions. Moreover, they use " People also bought" recommendations to let shoppers know what's trending.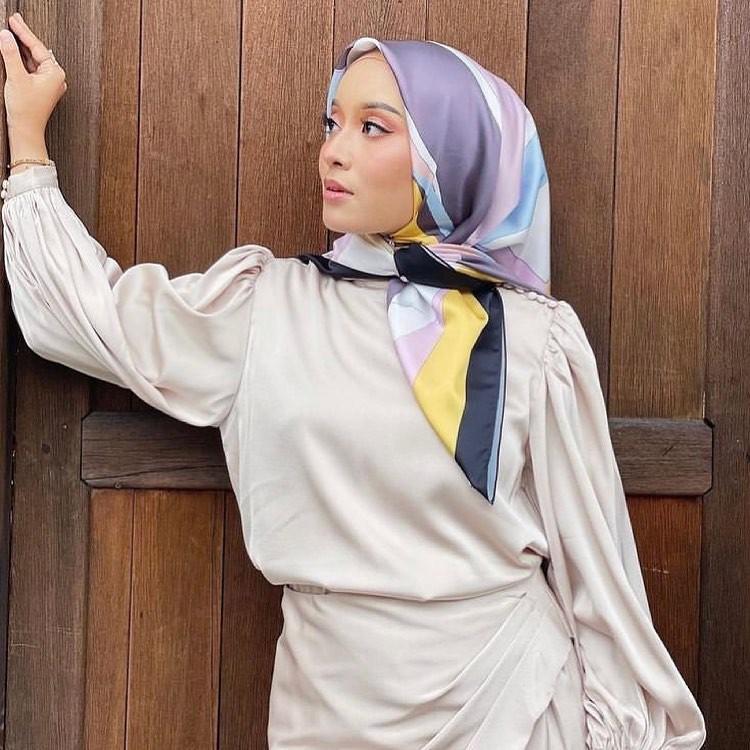 Indonesia
(1) JADE
Founded in 2002, JADE is an Indonesian online fashion ecommerce website with a diverse product line that includes accessories, bags, shoes, and clothing. The multi-brand boutique has meticulously curated assortment of women's fashion items from the best designers around the world. JADE features an artistic sense of style and exudes a genuine sense of high fashion.
JADE introduces new products regularly and helps shoppers search quickly with faceted options featuring size, price, color, designer and season. Their category drop-down has an innovative "edit" feature that directs shoppers to various collections.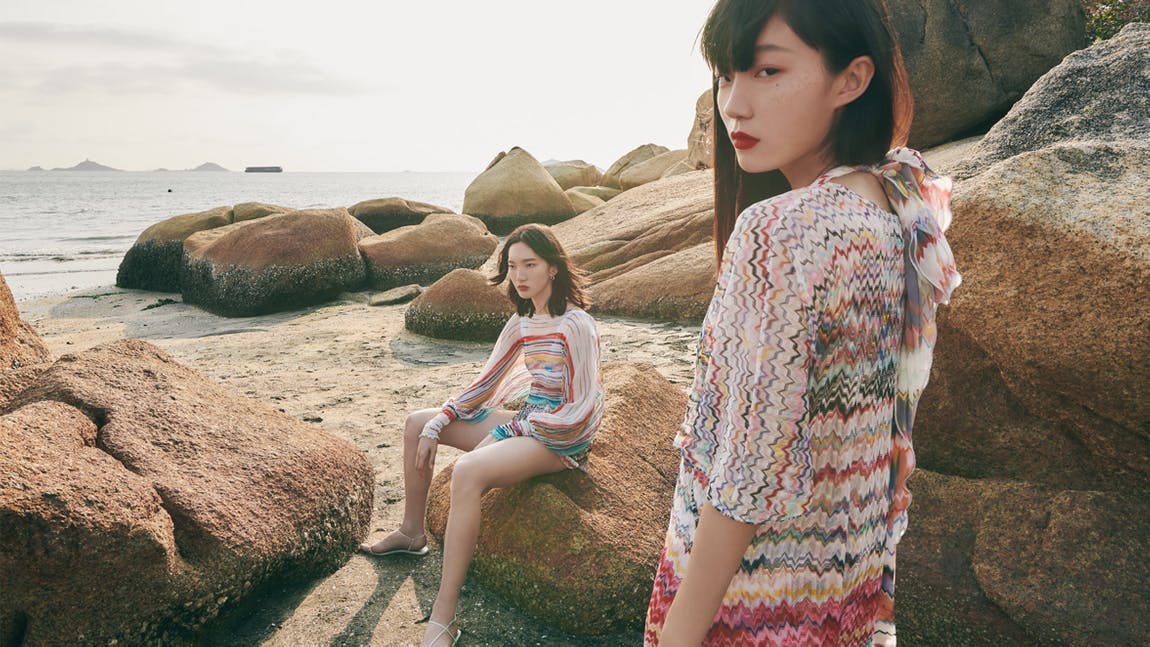 (2) BOBOBOBO
BOBOBO is an Indonesian online fashion ecommerce website that curates local brands, iconic fashion designers and top brands from all over the world. The BOBOBOBO apparel brand features high fashion and streetwear styles. Their selection is handpicked based on quality, value and the stories of those who make it happen.
One of the most unique CX features is that BOBOBO designs "ADD TO WISHLIST" to lower the cart abandonment rate on the product page.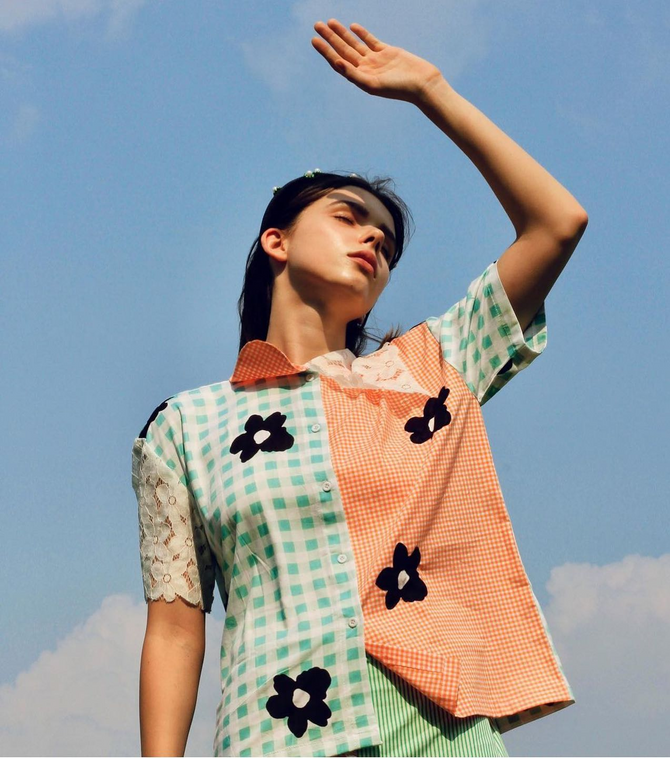 (3) THE GOODS DEPT.
THE GOODS DEPT. is an Indonesian multi-brand fashion ecommerce retailer with a slick website catering to young men and women who are streetwise and stylish. Featuring Indonesian and International brands, they curate an attractive mix of homegrown and worldly products including bags, shoes, accessories, beauty and clothing.
THE GOODS DEPT.'s homepage eases product discovery by breaking it down into shop by category, shop by brand, weekly highlights and more. On their product page, a related products recommender box encourages shoppers to add more to cart.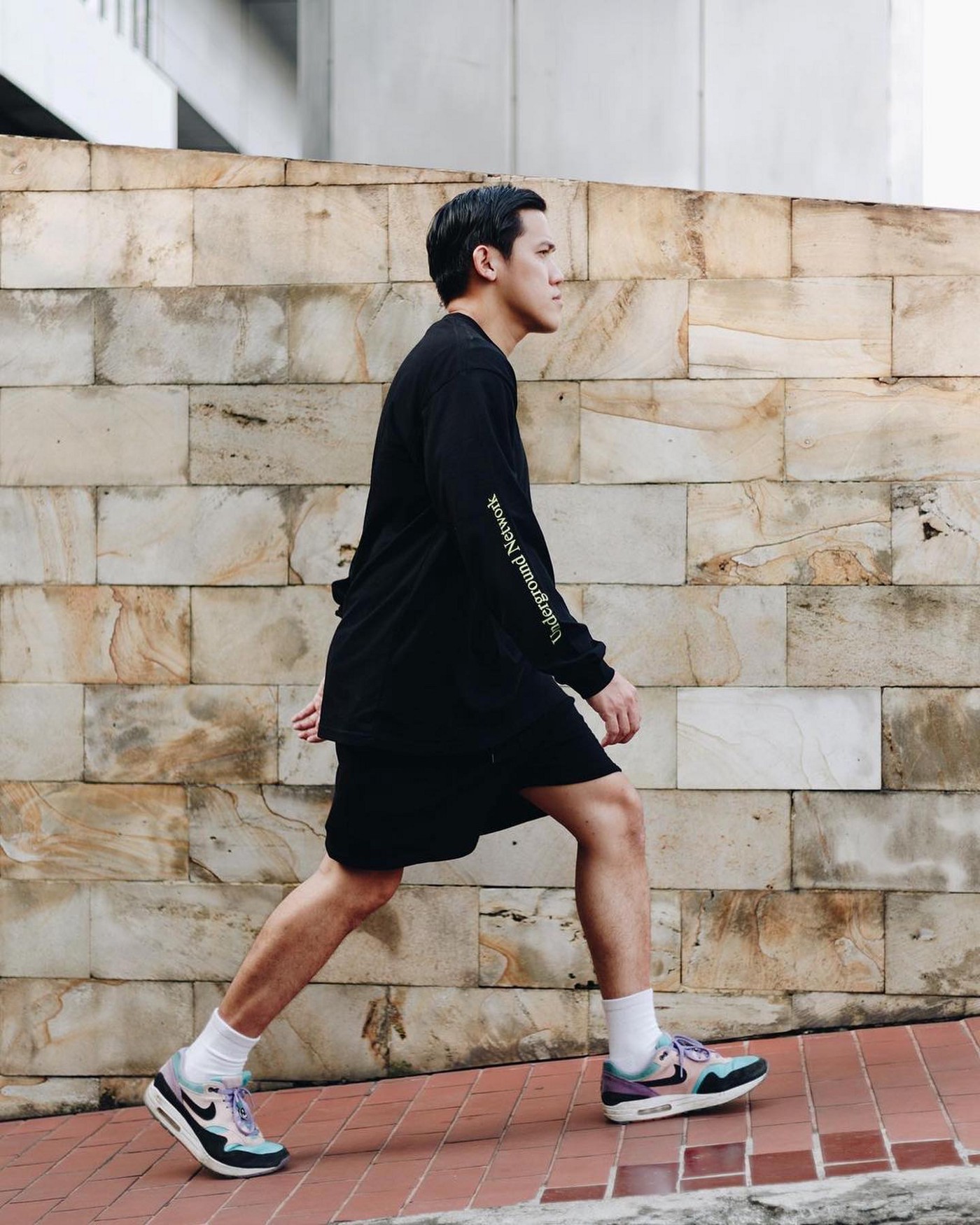 (4) LOVE&FLAIR
LOVE&FLAIR is an Indonesian fashion ecommerce website that curates clothing and accessories for modern women. The site encourages individualism and versatility. They focus on women's style and provide a highly personalized and helpful shopping experience. The LOVE&FLAIR apparel brand features a combination of trendy and easy dressing styles.
The LOVE&FLAIR homepage draws a shopper in with a full screen video, and the site features faceted search to sort products by size, color, and stock status. They feature discount pop-ups for signing up with them and community membership that lets shoppers earn discounts.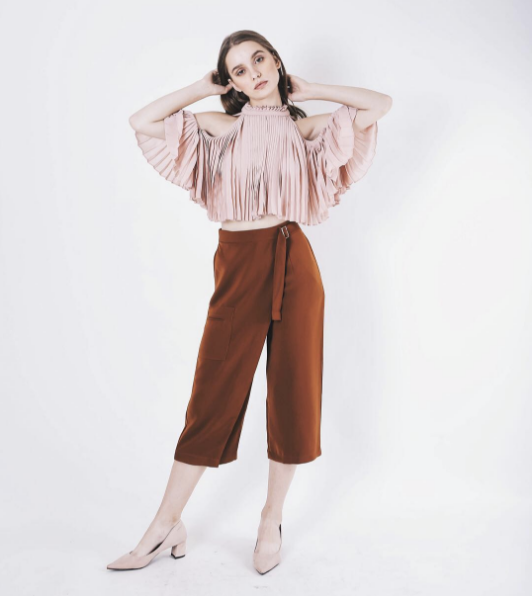 (5) MASARISHOP.COM
MASARISHOP is an Indonesian online fashion ecommerce website, providing premium curation of products from Indonesia and around the world. MASARISHOP offers the most exclusive selection of luxury brands in a wide range of fashion categories, from luxury designer clothes, high fashion for men and women, accessories and beauty, all available online for customers to purchase.
MASARISHOP offers shoppers compelling blog content about their products, inspiring shoppers check out their outfits.