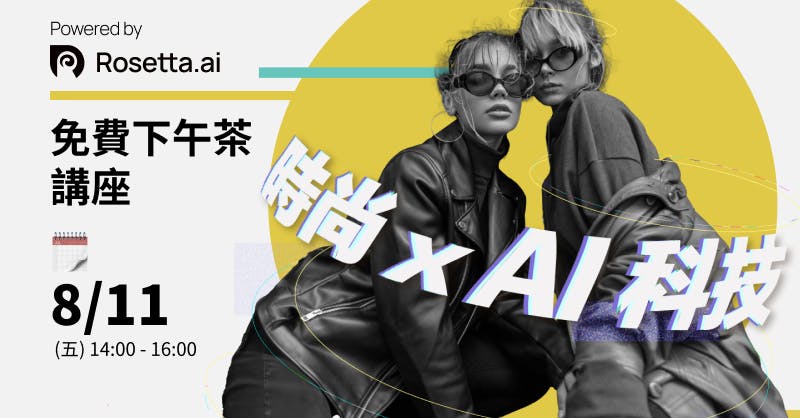 【 Fashion x AI Technology | Afternoon Tea Workshop 】
Inviting the founder of the popular Korean fashion multi-brands store - NIHOW, and the expert behind the "Data Scientist's Daily Routine" community, Mr. Zhang Wei-Yuan, who has extensive experience as a speaker at various national tech conferences. He will share insights into running a curation store, strategies, and how to leverage AI for brand growth, increased efficiency, and conversion rates.
By participating in this workshop, you not only get to enjoy an exquisite afternoon tea and receive the annual fashion industry report for free but also have the opportunity to book a website check-up afterward. Rosetta AI provides tailored solutions for your brand, making your website more appealing and unlocking numerous business opportunities.
Don't miss out on this rare chance! Sign up for the afternoon tea workshop now and explore the path to success for popular fashion multi-brand stores. Discover the infinite possibilities that data science and AI technology bring to the fashion industry!
➺ Registration Link: https://forms.gle/SyNuTqLYKeb166dx6
Information:
Date & Time: 8/11 (Fri) 14:00 - 16:00
Place: Rendezvous
Agenda: Approximately 2 hours
14:00 - 14:20 AI Speaker Presentation
14:20 - 14:40 Brand Speaker Presentation
14:40 - 16:00 Networking Session