Automated tagging
The Rosetta AI solution automatically creates product tags for individual preference profiles, a rich source of data for you to create truly personalized recommendations. This solution saves time and money because the AI can look at the product catalog like a human Data Analyst and create tags.
The automation relies on computer vision trained by Rosetta AI's beauty and fashion industry experts, ensuring the tags are written to industry standards. Product category tags can be set (#brands #feature #material #skin #position, for example), and tags can be written into product descriptions. Beyond that, the AI takes over, identifying tags from catalog images: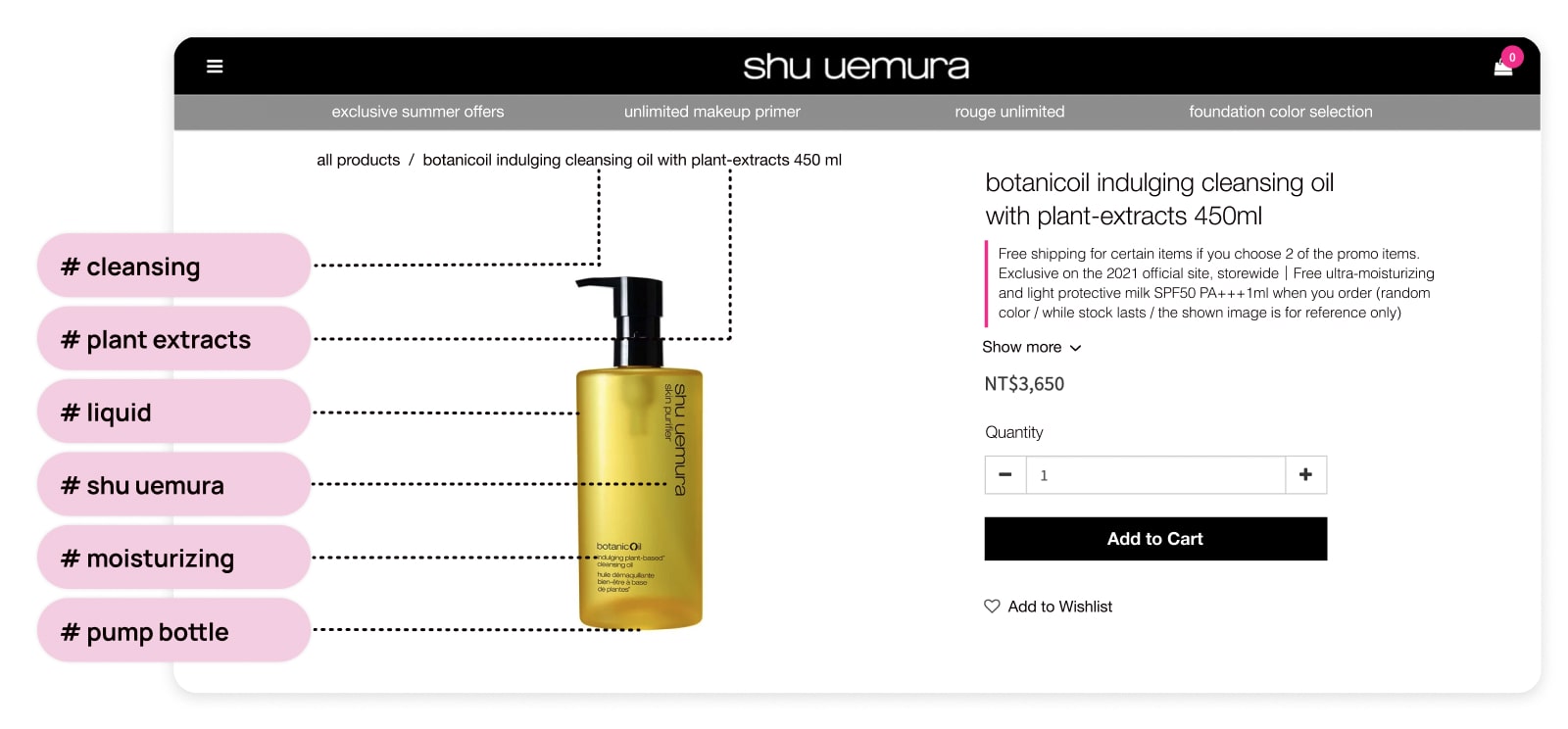 Personalized recommendation boxes
The Rosetta AI service uses deep learning technology to analyze consumer preferences and onsite behavior. As shoppers visit, the AI analyzes the context of the experience and delivers personalized recommendations.
The visitor may be on the landing page, category page, product detail page or cart page, but the algorithm always ensures that just the right products are presented in recommendation boxes. On their product detail page, shu uemura uses "Recommended just for you."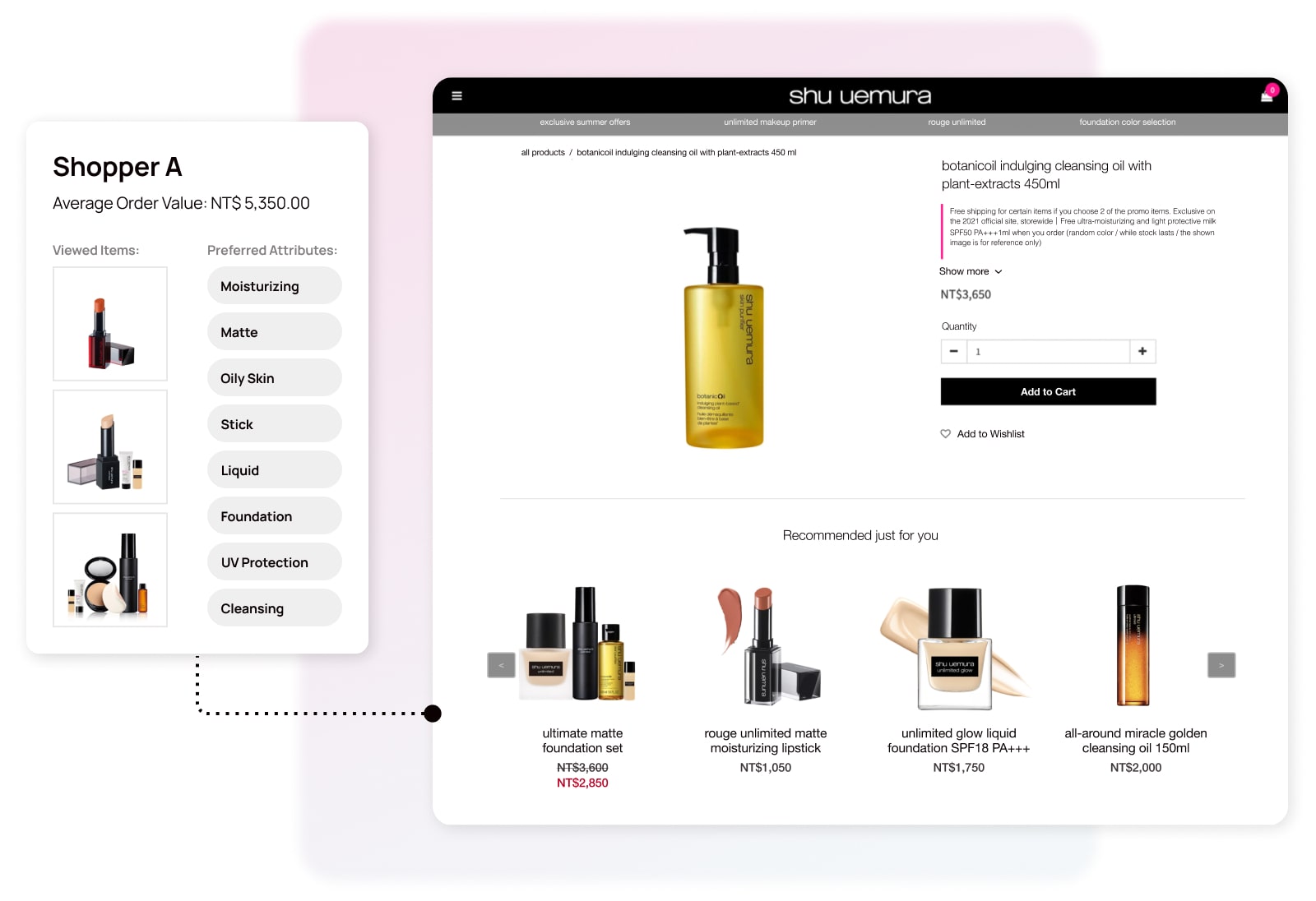 Preference profiles include the favorite colors, preferred makeup attributes, and past purchase history. This data is used to select the best products for that individual customer at that particular time.
Personalized pop-ups
Rosetta.ai can create personalized pop-ups that offer one-to-one recommendations or discounts. These pop-ups engage customers as individuals on the shu uemura site and convert much more than generic pop-up offers, especially with hesitant shoppers.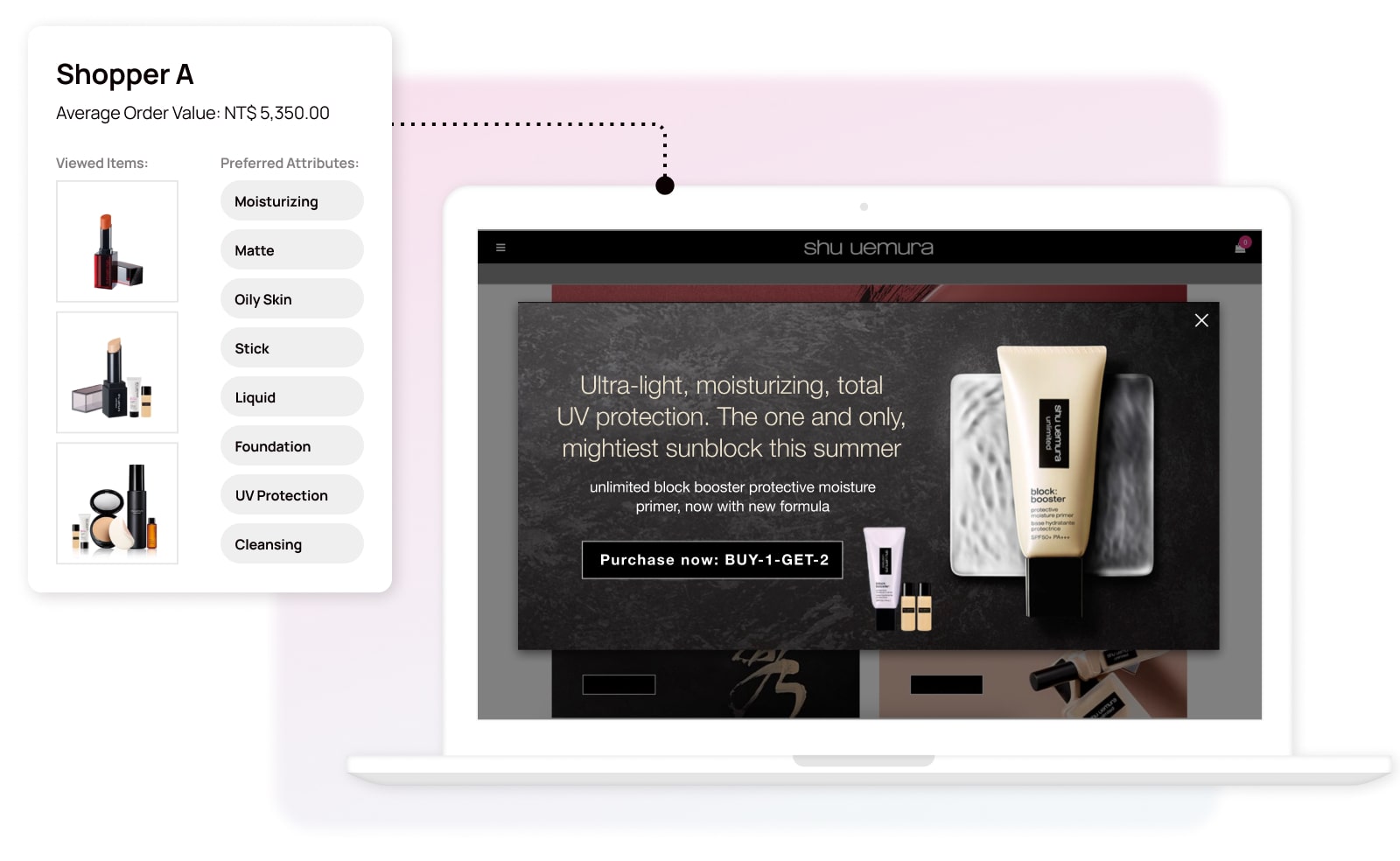 The personalized discount pop-up presents special offers on products that match the shopper's preference profile.
Hesitant shoppers make up 10%~20% of all website visitors, but with personalized pop-ups, shu uemura has been able to encourage them to buy more and conversion rates are up 140%.
More cross-sells
The extra tagging work on the backend enriches individual preference profiles, making recommendations more accurate. Whether it's a recommendation box or a pop-up, the right offer at the right time makes each experience unique and drives more cross-sells. Customers click on more products, stay longer and buy more. For shu uemura, the average order value went up 109%.