We're a couple years into developing our brand mascot, Rosie.
And while soul searching recently about what she's about I thought of the ending of the coming-of-age cult classic movie, The Breakfast Club, when brainy Brian sums up what he's learned from the group's Saturday detention...
"[…] we found out that each of us is a brain, and an athlete, and a basket case, a princess, and a criminal[…] sincerely yours, the breakfast club."
So despite their differences they shared experiences and successfully identified with each other. Sweet, right?
That's what we want Rosie to represent. Our unique contributions, shared experiences and mutual respect. Our oneness. It's the only way to move together in the same direction.
Rosie is us, personified as one. A CEO, and a marketing intern, and a backend engineer, a business development manager and a visual designer… etc.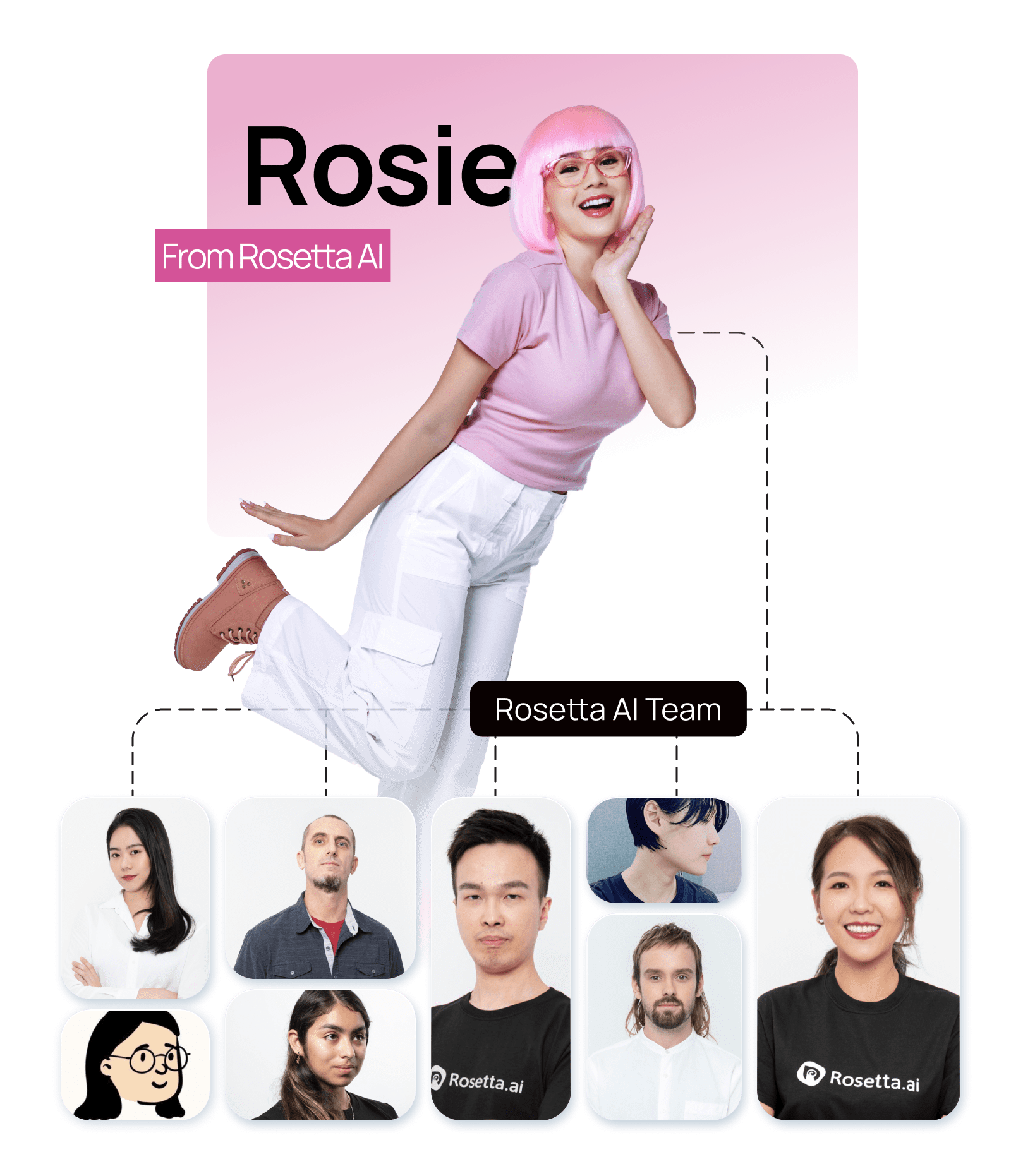 Let's back up, how did we get here?
In early 2021 we had a go with the custom-illustration-look called Corporate Memphis that had swept the SaaS community by storm. Amongst ourselves we called that little red robot Rosie.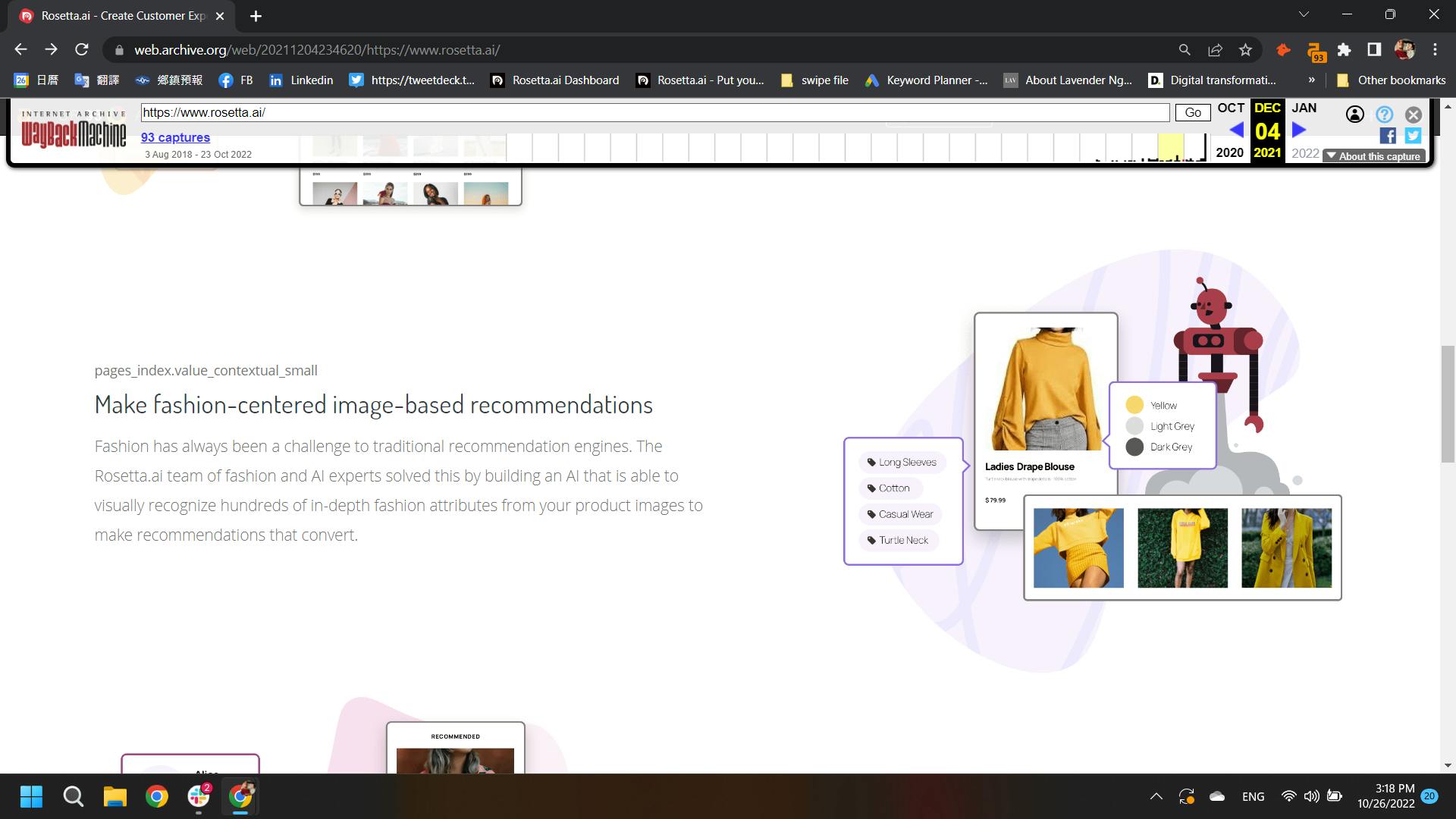 Like our Robot Rosie, an estimated 70% of brands use custom illustrations, and even now in late 2022 many SaaS brands use the soulless Corporate Memphis style.
Second thoughts on Corporate Memphis
Robot Rosie was on our marketing website and our web app but as time went on we began to wonder whether or not it was the right fit for out brand.
Then some people came and went, as they often do as a startup grows.
As we rebuilt, we knew that Robot Rosie needed a makeover.
Enter real-life Rose
Marketing and branding matter. Even in SaaS. And especially for companies like Rosetta AI, where our differentiated marketing strategy focuses on getting the job done better, charging little more, and focusing on a particular vertical — the fashion industry.
With this in mind we wanted Rosie's image to stand out. It had to be attractive, fashionable and tech-savvy. So we hired an agency and they found the model you see here. That's our Rosie now, a photo-real mascot with her trendy pink-hair-pink-glasses look. Again, sweet!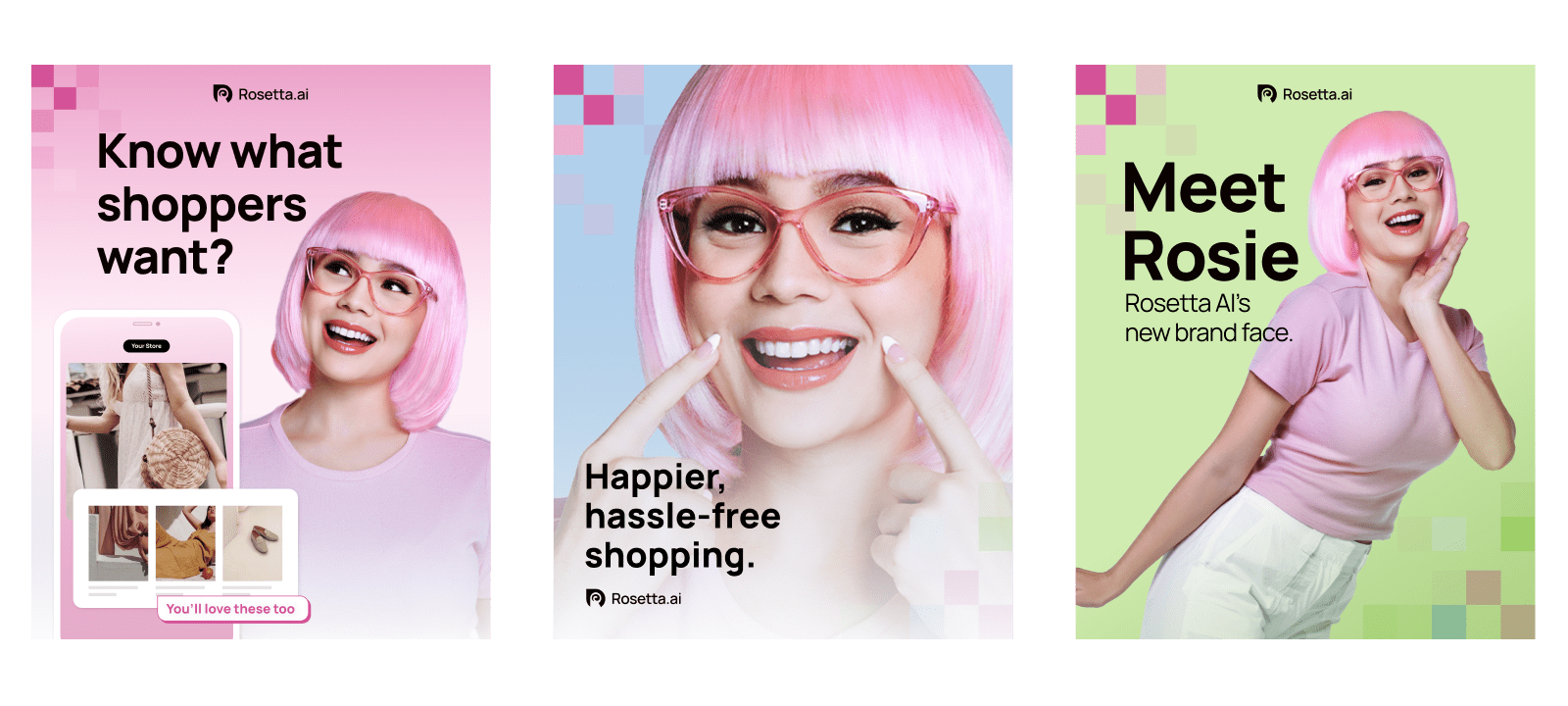 And her side-kick, Chibi Rosie
But as soon as Rosie came into the picture I immediately wondered how she'd grow. And then, unbidden, Rosetta AI visual designer, Jerusha Sanchez, threw down Chibi Rosie. Perfect!
We're all aboard with her and excited to see how she grows up! Check it out, she's making new friends…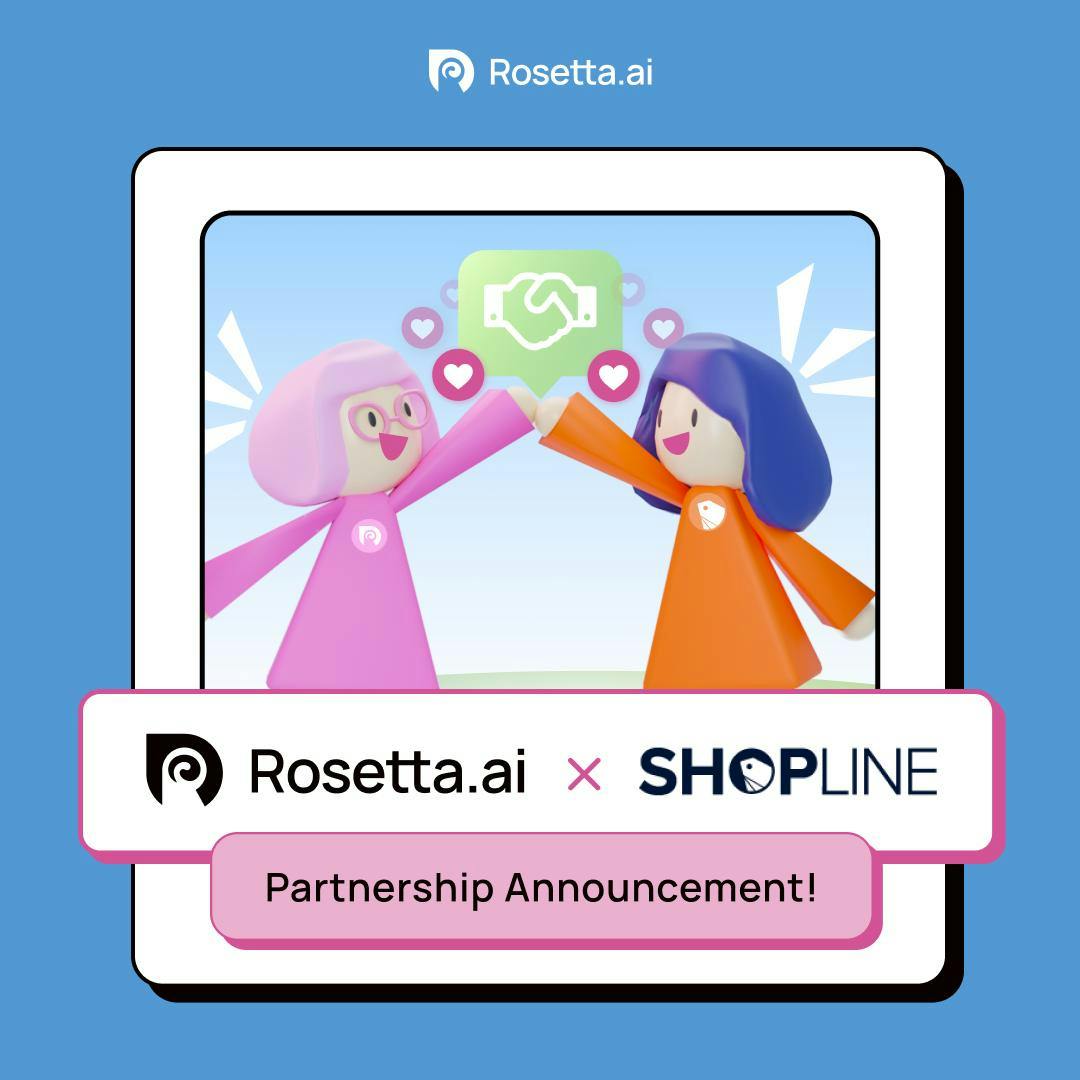 And catching waves…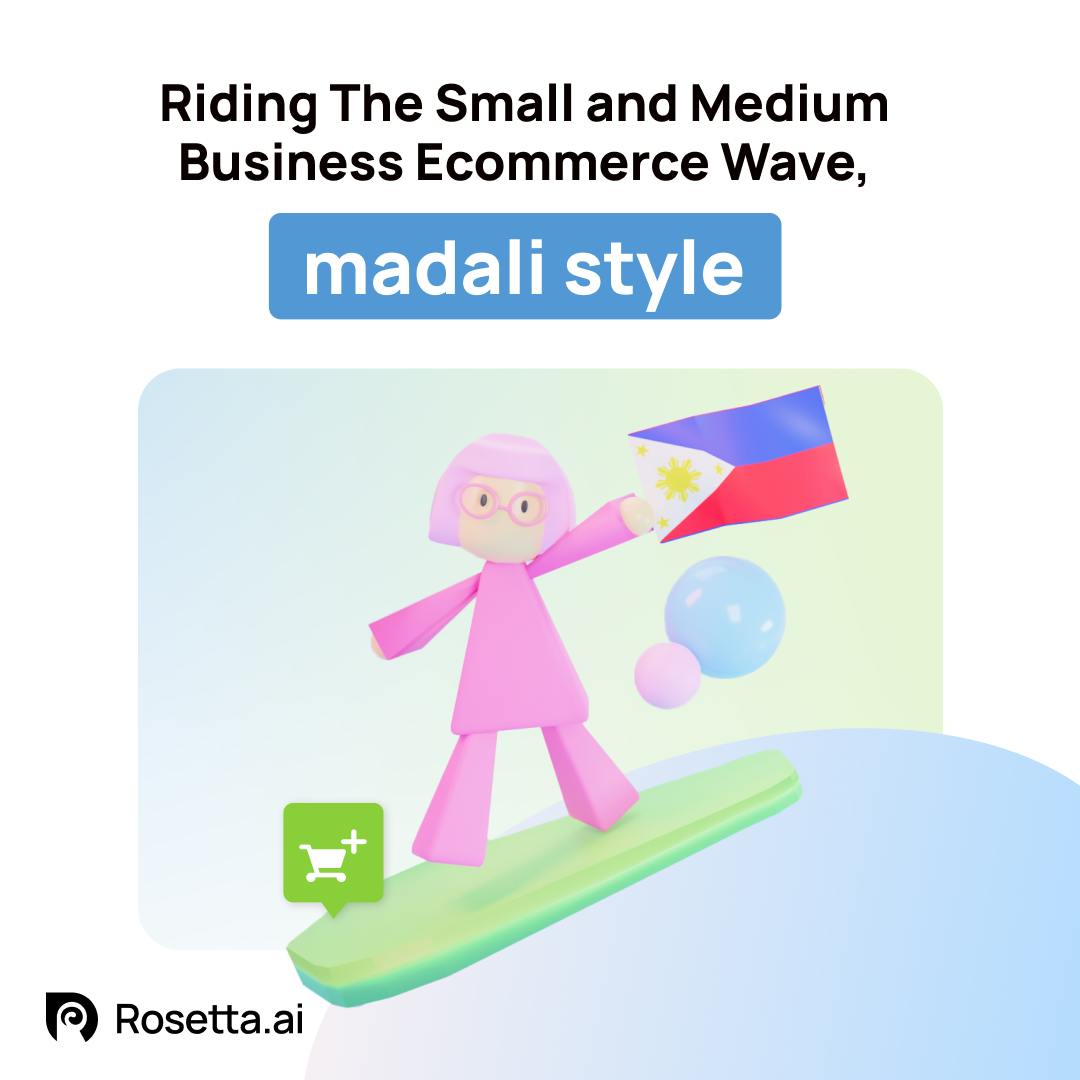 The hybrid approach
Rosie and Chibi Rosie will grace our marketing website and social media. Do we need both? I think so. As we grow, they'll grow. Whatever we're into, they'll get into.
Also, Rosetta AI co-founders, Daniel Huang (CEO) and Alice Li (COO), together known as DNA (as well as Business Development Head, Hermione Tsai, middle in the pic below) are all keen to get into the brand image mix.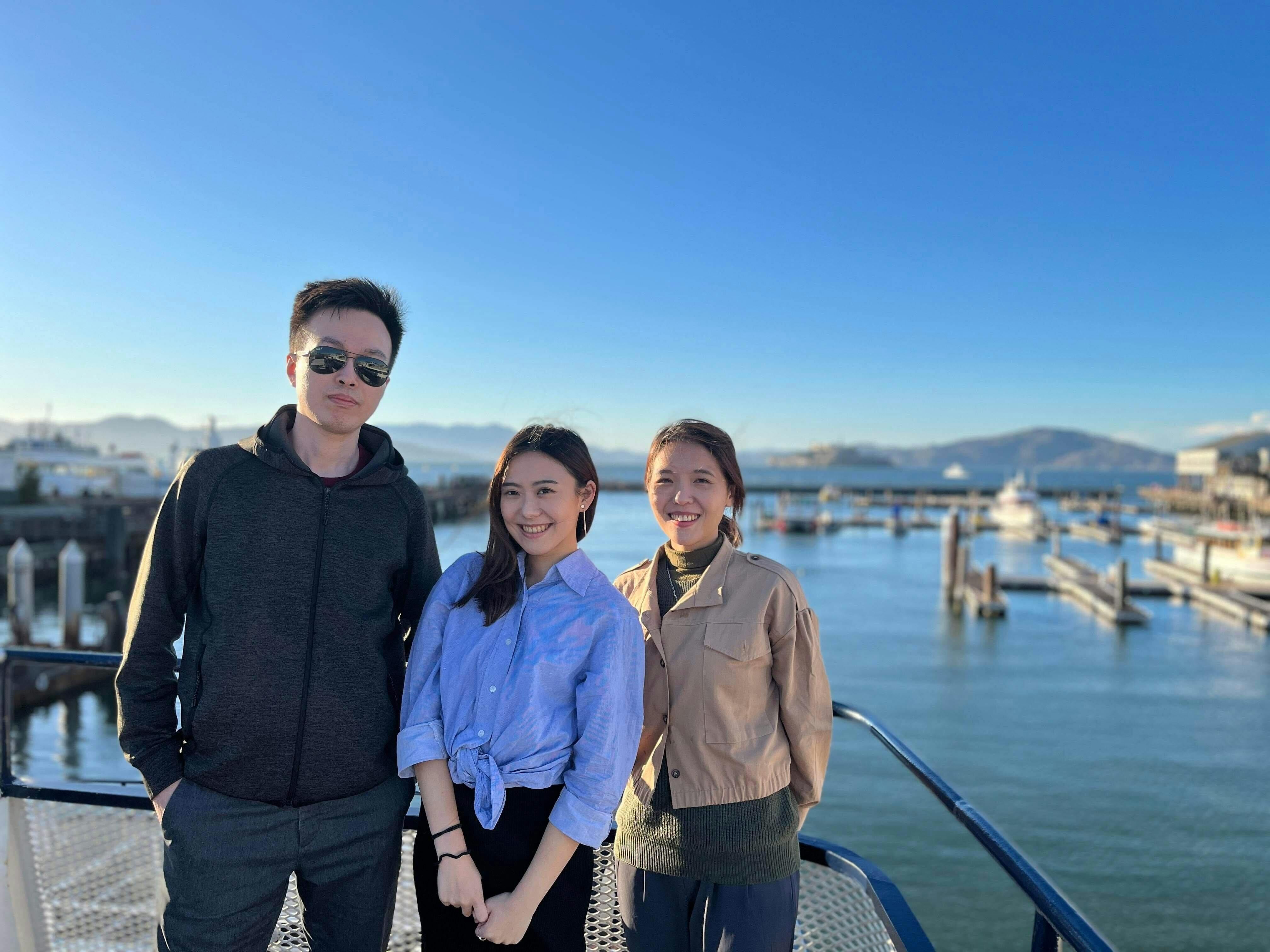 Stay tuned for the experiences and thought leadership from three of Taiwan's most determined entrepreneurs.
About Rosetta AI
Rosetta AI is a revenue amplifier, providing outstanding preference analysis plus promotion and recommender tools optimized for fashion-related ecommerce.